Every employer has the responsibility to provide their employees and anyone using their premises a safe working environment. This is a duty placed upon them by law. Therefore, if you have suffered an injury because of poor health and safety in the workplace while working as a Civil Servant, or Public Servant in the Civil Service you may have the right to be able to pursue a claim for any harm suffered. Accident Claims UK are personal injury specialists who have dealt with many different cases of accidents in the work place.
.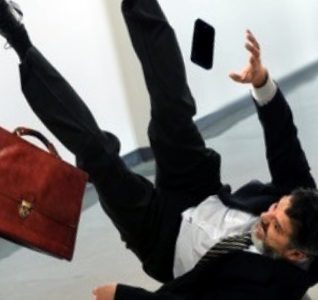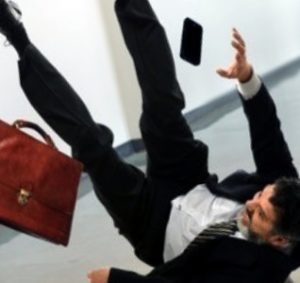 Irrespective of what industry you work in, the workplace could be a hazardous one if it is not risk assessed and maintained on a regular basis. If you have sustained an injury or illness due to incorrect working practices, little or no training, health and safety issues call Accident Claims UK they will provide you with a free legal consultation to have your case assessed with no obligation.
If you are unsure as to whether your injury that you sustained in the workplace is due to negligence on the part of your employer or another member of staff this guide may answer any questions you have. If you are ready to start your claim call us on 0800 073 8801, or continue reading to discover information you may need to know about before making a claim for an accident at work.
Select A Section
A Guide To Accident At Work Claims As A Civil Service
A Civil Servant or a Public Servant is a personal who is employed by the public sector on behalf of the Government. A public servant aims to provide a service to UK citizens. However not all employees that are employed in the public sector are considered Civil Servants around 1 in 12 of those employed as a UK public sector work are classed as a Civil Servant. In this guide, we provide information for those who may have been injured or made ill while working in the Civil Service through negligence or error and are thinking of pursuing an accident at work claim. We have included compensation amounts that are used by the Courts, solicitors and insurers and that are published as Judicial College Guidelines. We will also reveal how we could help you to make a claim for an accident at work and why you need to report an accident at work, as well as other important steps in the accident at work procedure. If you still have queries about making a Civil Service workplace accident claim by the time you finish reading this guide, please do not hesitate to give us a call.
What Is The Civil Service?
There are approximately 430,075 employees employed by the civil service across the UK. The Civil Service, known officially as Her Majesty's Home Civil Service, is the secretariat or bureaucracy of Crown employees, which supports Her Majesty's Government. It is made up of ministers that the UK PM has chosen.
What Are Workplace Accidents In The Civil Service?
For this particular guide Accident Claims UK is concentrating on workplace accidents that could potentially happen within an office environment of a Civil Service workplace. Not all workplace accidents that occur will be the responsibility of the employer, some accidents at work could happen and may not have been preventable. For these such accidents workplace compensation may not be possible. You may qualify for workplace compensation if the accident that lead to your injury or illness could have been avoided had the right precautions been taken. Below the following sub sections explains this further and also other requirements for eligibility;
Am I eligible to make a work accident claim?
Duty of Care
Every employer owes their employees a Duty of Care, this is part of the UK law. It is there so that working environments and work practices are safe and hygienic. If an employer fails to deliver this Duty of Care and an accidents results causing a direct injury or illness then the employer may have the right to pursue a claim for damages. The same can be said for an employee, if they cause an accident through negligence to another employee which results in an injury then the company may be liable for damages.
Time
The second thing you need to look at is when the accident occurred. For the personal injury to qualify it must have happened within the last 3 years or the injury will have been diagnosed in the last 3 years. However, don't let the personal injury claims time limit deter you in all cases, as there are exceptions. If you have sustained an injury that has occurred over time, such as an industrial disease, you could have three years from the date of your diagnosis instead. After all, it may be impossible in some cases to pinpoint an actual accident date.
Injuries
The third and final thing that would determine whether you could make a Civil Service workplace accident claim is if you have proof of your injuries. If you haven't, you may struggle to make a claim. A doctor could document your injuries and the recommended treatment and this could play a crucial role when it comes to deciphering how much compensation you could possibly get for your workplace accident. The good news is that your solicitor could sometimes arrange a local medical for you after you've decided to claim.
Examples Of Possible Accidents In Office Environments
In the upcoming sections, we will take a look at some potential injuries that could be sustained in an office environment. If you cannot find the injury or illness you have experienced, don't panic – call Accident Claims UK and they will tell you straight away if you have the basis for a workplace accident.
I Slipped And Fell At Work In The Civil Service, Could I Claim Compensation?
According to the HSE a UK government body that promotes health and safety workplaces, slip or fall accidents are one of the most common accidents that occur. There are many different ways that you could be injured in this manner. Slips could occur if the floor is wet through cleaning but no warning signs have not been displayed, there has been a spillage but no one has attempted to clean it up, food or other rubbish has been left on the floor, trips could occur if files and other office equipment are left on the floor and not stored correctly, damage or defected office stairs, uneven flooring, upturned carpets or rugs all causing a trip hazard. As you can see different slip and trip hazards may cause such accident to occur.
If you have suffered a slip, trip or fall due to negligence, error or mistake working in the Civil Service you may be eligible to claim compensation if you have suffered an injury.
I Suffered A RSI Injury, Could I Claim Compensation From The Civil Service?
A repetitive strain injury usually involves the hands and it is when an action is done for a long period of time or when actions are repeated and over again. It is an injury to the muscles and tendons. Employers should be aware of what tasks cause such an injury an put in procedures that will help to reduce the risk to their employers of RSI. Whilst it could happen in any type of workplace, it is actually common amongst people that sit at their desk and work for extended periods of time on a computer. If you do not feel your employer has done enough to prevent this from happening please call Accident Claims UK and they will advise on what steps you could take next.
What Are Manual Handling Claims?
Manual handling training is not just vital in workplaces in which employees are constantly lifting and carrying, it is important in most workplaces so that employees are not at risk of injuries sustained through manual handling. Employers have a duty to train staff in manual handling techniques if they are required to handle items whether it's lifting or carrying or pushing or pulling to reduce any potential injuries that could possibly arise.
If you have suffered an injury through any type of manual handling accident, Accident Claims UK is here to help if you have not received the right training to carry out the procedure in which caused your injury. Call us today to see if you could claim for a manual handling injury.
I Was Struck By A Falling Object, Could I Claim Compensation?
In an office work environment it is likely that files and office equipment are stored in storage facilities or racking, maybe these storage facilities are above head height level. All items that are stored should be done so in the correct manner. Storing files and other items on storage shelves that are already over loaded, look in need of repair or unsuitable for purpose may lead to such items falling and causing an employee an injury.
If you have suffered an injury due to a falling item that has been stored incorrectly or a damaged shelving has collapsed on you when working as a Civil Service you may be eligible for an accident at work call us today for more information.
Office Health And Safety Hazards And Risk Analysis
All employers owe their staff a duty of care. This means providing a safe and healthy workplace, so that the chances of a  workplace accident are minimised significantly. Employers have a responsibility to risk assess work based tasks to allow relevant hazards to be established and put control measures in place to reduce any risk to staff. Employees have the right in any workplace environment to have risks in-respect to health and safety controlled, under the UK law it is the prime responsibility of employers to have measures in place to control any health and safety risks.
How To Start A Civil Service Accident At Work Claim
Employers have a legal responsibility to ensure that they provide a safe and healthy working environment. If you feel that the injury you sustained was due to negligence on the part of your employer you may have the right to pursue an accident at work claim for damages.
It is essential to report the incident to your employer and/or safety representative. By law, all employers are required to have an accident book where they need to record all incidents and injuries. If you do not make sure the incident is recorded in this book you could experience problems later down the line when it comes to making a Civil Service workplace accident claim.
It is also a good idea to make a note of everything that happened during the accident at work as soon as you get a moment. After all, you don't want to forget any vital details that could strengthen your case.
The next thing to do is get in touch with Accident Claims UK. We are one of the leading companies in the UK, boasting many years of experience. All of the lawyers we can provide work on a no win no fee basis and as we have handled many successful accident at work cases you can be confident that we have the ability to handle your workplace claim.
Last but not least, make sure you keep a hold of any of the costs you have had to fund as a direct result of your injuries and your workplace accident, as you may be able to claim for these. This could be anything from loss of income to prescription costs.
Personal Injury Calculator, Accident At Work Claims
You might want to know how much compensation you are going to get. Rather than using a personal injury claims calculator, we have put together a table that shows compensation amounts that may be awarded. The amounts are used by the Courts, solicitors and insurers and are published by the Judicial College. This may help you get a better idea of what your injury your claim could lead to in terms of compensation. We have put these details in the table below, but please do not hesitate to contact us if you need further details.

| Injury/Illness | Damage Amounts | Notes |
| --- | --- | --- |
| Moderate Severe Psychological Injury | £19,070 to £54,830 | Significant problems with a person's ability to cope with life, education and work, possible future vulnerability. Cases of work-related stress resulting in a permanent or long-standing disability unable to return to employment. |
| Less Severe Psychological Injuries | £1,540 to £5,860 | The length of the disability is key within these brackets. Also to what extent can daily life be continued as normal. |
| Moderate Severe PTSD | £23,150 to £59,860 | The symptoms for post traumatic stress disorder may include nightmares, flashbacks, sleep disturbance, avoidance, mood disorders, suicidal ideation and hyper-arousal. The brackets include significant disability for the foreseeable future but the prospect of making a full recovery. |
| Moderate PTSD | £8,180 to £23,150 | An almost full recovery expected with no grossly disabling affects. |
| Minor Eye Injures | £3,950 to £8,730 | Cases of being struck in the eye, exposed to fumes or being splashed with liquids causing pain and interfering with vision. |
| Minor Head and Brain Injury (e) | £2,210 to £12,770 | Brain damage if any is limited. The brackets are concerned with the severity of the injury, recovery time, any continuing symptoms, any headaches. |
| Moderate Back Injury (ii) | £12,510 to £27,760 | Soft tissue damage, disc lesions resulting in cervical spondylosis, serious restriction of movement, permanent recurring pain, possible further surgery, fractures, dislocation, immediate pain and serious soft tissue damage to the back and neck. |
| Minor Neck Injuries (i) | £7,890 to £12,510 | A full recovery without surgery within two years. |
| Severe Shoulder Injury (a) | £19,200 to £48,030 | Dislocation of shoulder and damage to the brachial plexus which results in pain in shoulder and neck, aching in elbow, sensory symptoms in the forearm and hand. |
| Work Related Upper Limb Disorders (c) | £8,640 to £10,750 | Symptoms resolving in the course of up to three years. |
| Less Serious Leg Injury (i) | £17,960 to £27,760 | Fractures with incomplete recoveries and soft tissue injuries. |
| Modest Foot Injury | Up to £13,740 | Simple metatarsal fractures, ruptured ligaments, puncture wounds. |
What Reasonable Losses Could I Claim Compensation For?
If your Civil Service accident at work case is successful there are two main damages that could be included in your settlement – general damages and special damages. You can find an explanation of both below:
General damages – This is the amount of money you may receive to compensate you for your injuries and help you through the recovery phase. It is usually calculated using the medical report that is provided by your doctor. This report states your injuries, medical diagnosis, and the treatment plan that has been advised.
Special damages – Special damages are designed to compensate you for any out of pocket costs you have experienced as a result of your injuries.
Examples of special damages
To give you a better idea of what special damages are, let's take a look at some common examples:
Medical costs – If you have been injured, there is a chance you may have prescription and treatment costs.
Loss of earnings – A lot of people may find themselves in a position where they are unable to work during the recovery process. If this applies to you, you may be able to claim for the money lost.
Childcare expenses – A lot of people may need to hire a childminder to look after their children while they recover from their accident at work.
No Win No Fee Personal Injury Claims For A Civil Service Accident At Work
There are many people all over the country that have been eligible for compensation yet may have failed to make a claim. At Accident Claims UK, you could benefit from our free advice, and so you may be able to determine whether you have a good chance of making a successful  workplace accident claim. If that wasn't enough, you could be matched to a no win no fee personal injury solicitor.
A no win no fee service is undoubtedly a good option to go for when making a personal injury claim. You won't need any money to begin your accident at work claim. Moreover, if your case is unsuccessful, you don't have the added pressure of having to pay our fees. In addition to this, using the services of a no win no fee personal injury lawyer ensures that you benefit from a good quality of service. As the solicitors pay maybe performance related.
At Accident Claims UK, not only do you benefit from our provided lawyers' no win no fee services, but you also gain from our years of experience. We were set up many years ago, and we have successfully helped thousands personal injury victims ever since. One of the key reasons why our reputation has grown so successfully is because our advice is one hundred per cent free. All you need to do is call us to speak to one of our experienced advisors. You can call at a time that is convenient for you and find the answers to any questions you may have.
So, what are you waiting for? Get in touch with Accident Claims UK today. One of our specialist advisors will explain the claim process to you and give you a realistic explanation regarding the chances of your Civil Service workplace accident claim being a success. If you have a good chance, we will match you to a no win no fee solicitor who will do all of the hard work for you.
How To Contact Us
Should you want to make a claim for a Civil Service accident at work, all you need to do is get in touch with Accident Claims UK today. You can reach us on 0800 073 8801. Alternatively, enter your details via our homepage, and we will get back to you as quickly as we can. You could also use the live chat feature if you would prefer.
Where Could I Learn More?
GOV – Safety of employees – What the government says about employees and safety.
Office advice from the HSE – The HSE's information on office safety.
Claiming for work accidents – Our guide to claiming.
Back injury compensation at work – Another guide we've put together for you.
Edited by Mel.