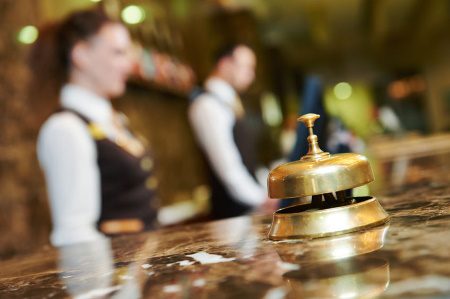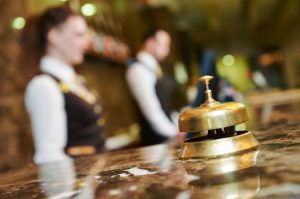 Travelodge are a very popular hotel chain in the UK with over 550 hotels and 40,000 rooms. For most guests, the time they spend at Travelodge is relaxing and goes without a hitch. However, in some cases, accidents do happen. If that's the case, and the accident is caused by hotel staff or management negligence, then we believe you could be well within your rights to claim against Travelodge for compensation for any suffering. In this guide, we'll explain the types of injury at a Travelodge hotel that could lead to a compensation claim and how much compensation you might be entitled to.
Our advisors offer a no obligation assessment of your claim and provide free legal advice about your options. Should they believe your claim is strong enough, one of our solicitors could handle your claim on a no win no fee basis. If you're ready to begin your claim right away, please call our specialists on 0800 073 8801.
If you'd like to find our more about hotel injury cases before calling us, then please continue reading.
Select A Section
A Guide To Hotel Accident Claims Against Travelodge
Travelodge hotels can be found all over the UK. They offer overnight accommodation, restaurants, gyms and conference facilities amongst other services. While most guests enjoy their stay at the hotel, there are occasions when an accident at Travelodge could really spoil your trip. In some cases, you might be eligible to claim against Travelodge for any injuries sustained in an accident during your stay.
Usually, when making a personal injury claim, a solicitor will want you to show that:
Somebody who owed you a duty of care was negligent.
The negligence led to an accident occurring.
And, finally, that you suffered an injury or illness because of the accident.
Also, the solicitor will be able to help you if you were injured at a Travelodge and your claim is made within the personal injury claims time limit. This is usually 3-years from the date that the accident took place. The time limit could also commence from the date a doctor diagnosed your injuries if this is later.
Although we'll talk a lot about hotel guests making a claim for a hotel accident, in many cases, a lot of the advice we'll provide could be useful to staff, contractors or other visitors who suffer an injury at Travelodge.
In this guide, we're going to provide information on the types of accident that could lead to a claim, the amounts of compensation awarded for different injuries, when the hotel could be liable and what you should do following an accident.
After you've finished reading this guide, if you have any questions, please call the number at the top of the screen. An advisor will explain the claims process for you and answer any queries.

What Are Hotel Accidents And Injuries?
Hotel chains like Travelodge take great care in trying to ensure their guests are happy during their stay and, importantly, safe. The management of the hotel will have assessed the risks to guests, staff and visitors and taken steps to try and minimise any dangers. However, even when staff are fully trained in health and safety procedures, human error can lead to accidents occurring. It is in these instances where a claim against Travelodge might be possible.
We'll cover some of the more common types of accident that could happen in a hotel over the coming sections of this guide. However, here is a list of things that could cause an injury in a hotel:
Slips, trips and falls caused by staff negligence.
Food poisoning or allergic reactions.
Bed bugs.
Damaged or faulty fixtures or furniture.
Burns and scalds.
Swimming pool or gym accidents.
The number of different types of injury that can be caused by these accidents is vast but can include:
Cuts and bruises.
Back injuries.
Head injuries.
Food poisoning symptoms.
Soft tissue damage.
Broken or fractured bones.
In essence, if you are injured while using a part of the hotel that you could reasonably be expected to be using, then you might be entitled to compensation for any suffering caused by the negligence of the hotel owner, management or staff.
If you're unsure whether you could be entitled to compensation, please check with an advisor. It won't do any harm to check as the advice they offer is free an without obligation.

Burn Accidents And Injuries In A Hotel
You could be entitled to claim compensation if you suffer a burn or a scald in a Travelodge hotel. These could occur in your room, a restaurant or lobby area of the hotel. The types of accidents which could lead to a claim include:
Scalds caused by a faulty thermostat in the shower bath in your room.
Hot food or drink being spilled on you by waiting staff in a café, restaurant or bar.
Staff being burnt while preparing food due to fault equipment, staff shortages or inadequate training.
If you've been burnt or scalded during your stay at a Travelodge, remember to report the accident and ask any witnesses for their details.

Slips And Falls In A Hotel Or Hotel Grounds
If you trip over in a hotel because you were messing around or not paying attention, you probably won't be able to claim any compensation. However, if the accident was caused by some form of negligence, then you could be entitled to seek damages. Here are some examples where you might be able to claim:
When you slip on a wet or slippery floor which isn't highlighted by warning signs.
If you trip on a cable that was trailed across a corridor.
When you trip in the car park because of an uneven surface, broken paving slab or missing kerb stone.
Where icy conditions in the hotel car park weren't cleared properly causing you to slip and sustain an injury.
If you tripped on something which wasn't easy to see due to faulty lighting.
As mentioned previously, evidence will help you to prove what happened. Therefore, it's advisable to photograph the cause of any slip or trip, obtain medical records if you received treatment and ask for a copy of the accident report from the hotel.

Bed Bug Bites In A Hotel
While bed bug injuries are more irritating than anything else, they could lead to other costs that you might not expect. It's quite unusual for bed bugs to be found in large hotel chains but if you are unlucky enough to stay in an infected room, you might be able to make a claim.
That's because, as well as causing you skin irritation, they could get into your clothes and travel home with you. Then, they could infest your home. If that happens, the only way to remove them is to use a professional pest control company. Therefore, you could claim for the cost of the removal.

Broken Stair And Lift Accidents In Hotels
Getting around a hotel can be made easier by the use of lifts, especially when carrying luggage. However, if something goes wrong with the lift, and you suffer an injury, you could claim for your injuries. Here are some accidents involving stairs or lifts which could lead to a claim:
Where a damaged or missing handrail on the stairs causes you to fall.
If you trip because the bottom of the lift and the corridor floor weren't aligned properly.
When you're trapped by the doors of a lift because the safety mechanism fails.
If you're trapped in a lift for any period of time.
When you fall down the stairs because of damaged or raised carpet.
Or if you fall and hurt yourself in a lift which stops suddenly.
If it can be shown that the accident was caused by a fault or poor maintenance, then you could be able to claim for any injuries caused by the accident.

Allergic Reaction And Food Poisoning Claims Against Hotels
Food poisoning can occur when food isn't stored, prepared or cooked properly. This is one area where staff training is essential. However, even if staff are fully trained, mistakes could still happen because the kitchen is short staffed and preparation is rushed, a fridge or oven isn't working correctly or because hygiene standards aren't maintained. If you're diagnosed with food poisoning by a doctor, you could go on to make a compensation claim against Travelodge.
Also, you could claim if a menu, advert or food packaging doesn't clearly identify that an allergen could be present in food. While many allergic reactions are mild and inconvenient, serious allergies could lead to anaphylactic shock and, in the most serious cases, death. Therefore, it is a legal requirement to identify that food contains certain allergens or was prepared in an area where they may have been present.
If you or a loved one have suffered food poisoning, or an allergic reaction please call an advisor to discuss your options.

Am I Eligible To Claim For An Accident At A Travelodge
As discussed earlier, to be eligible to claim compensation, you'd need to show that you've been injured in an accident caused by a negligent act. Here are a list of who could make a claim against Travelodge:
Hotel guests.
Hotel staff.
Contractors and delivery people.
Day visitors using conferencing facilities, gyms and pools.
What Should I Do If I Have An Accident At A Travelodge Hotel?
If you suffer an injury at a hotel, there are a number of steps you should take. These will usually mean you'll be treated for any injuries quickly. They could also prove useful if you decide to claim hotel injury compensation. Therefore, we recommend that you:
Report the accident to hotel staff. The accident report can be requested and used as evidence to show what happened.
Photograph the scene and cause of the accident.
Ask any witnesses for their details.
See if there is CCTV covering the area and ask for a copy.
Visit a GP or hospital to have your injuries treated. Medical records could be used to demonstrate the initial extent of your injuries.
Photograph any visible injuries.
Write down what happened because it's quite easy to forget what happened over time.
If you've taken the steps above, when you make a claim against Travelodge, it will be much easier to prove that a) the accident happened, b) the cause of the accident and c) the injuries you suffered.

Calculating Hotel Accident Claims Against Travelodge
To help you understand how much compensation could be awarded for your injuries, we've included the personal injury claims calculator table below. It doesn't provide the full picture though because, as you'll see from the next section, there are many different parts of a claim that can be made.
The figures in this table show how much compensation could be awarded for specific injuries.
| Injury Type | Severity | Payment Range | Comments |
| --- | --- | --- | --- |
| Neck | Moderate | £7,410 to £12,900 | Covers soft tissue injuries which have taken a long time to heal and causes an increase risk of further injuries. |
| Neck | Minor | Up to £2,300 | Soft tissue damage injuries to the neck area where full recovery is achieved within 3 months. |
| Back | Moderate | £11,730 to £26,050 | Muscle or ligament disturbance that cause bachache or prolapsed discs which require a laminectomy. |
| Back | Minor | £2,300 to £7,410 | Strains, disc prolapses, sprains and soft tissue damage which is resolved, without the need for surgery, within 2 to 5 years. |
| Shoulder | Minor | Up to £2,300 | This range covers soft tissue damage of the should which is resolved within 3 months. |
| Arms | Severe | £90,250 to £122,860 | This covers an injury whose symtpoms are so severe, the effect would be the same as having had an amputation. |
| Legs | Moderate | £26,050 to £36,790 | Injuries such as severe crushing injuries to one leg or multiple fractures in one leg. |
| Knee | Moderate | £13,920 to £24,580 | Injuries such as a torn meniscus or cartilage resulting in minor instabilty or a future mild disability. |
| Foot | Modest | Up to £12,900 | Includes ruptured ligaments, puncture wounds as well as fractures to the metatarsal. |
| Ankle | Modest | £12,900 to £24,950 | Strains, sprains, ligament damage and minor displaced fractures. |
| Food Poisoning | Serious | £8,950 to £18,020 | Serious, but not long-lasting, which causes diarrhoea and vomiting that clears up between 2-4 weeks. This range covers conditions which have an affect on bowel function, sexual function and enjoyment of food for up to 2-3 years. |
| Food Poisoning | Moderate | £3,710 to £8,950 | Food poisoning which results in hospital admission for a number of days due to stomach cramps, fatigue and significant discomfort. Complete recovery within a year or two. |
Don't worry if your injury is not listed. We can help with any type of injury so please call for an estimate of the compensation that could be awarded for your injury.
As you'll see, the compensation varies depending on the severity of your injuries. Therefore, one of the most important jobs for your solicitor is to prove how seriously you were hurt. Our solicitors try to do this by using reports from an independent doctor and other medical evidence you can provide. They do so to try and ensure you'll receive the correct level of compensation for your injuries.

What Other Types Of Damages Could My Claim Against Travelodge Include?
When you make a claim against Travelodge, or any other hotel, there are 2 main parts to your claim. These are 'general' and 'special' damages. In the previous section, the table showed examples of general damages. They are amounts paid to cover the pain and suffering caused by your injuries. Special damages, however, are amounts paid to cover any financial losses you've suffered. They can include:
Medication Costs.
In normal circumstances, you'll receive free treatment on the NHS for any injuries. However, if you have to pay for prescriptions, the costs can soon build up. Therefore, you could claim back these fees.
Care Costs.
If you are unfortunate enough to suffer injuries serious enough to warrant a carer to help you while you recover, you could claim back any associated costs. Should a member of your family or a friend care for you, then you might be able to claim for their time too.
Travel Expenses.
You might be unable to drive for a while you're recovering. If that means you need to arrange an alternative mode of transport, you could be able to claim back any associated costs. Also, you could claim for fuel and parking fees linked to medical appointments.
Lost Earnings.
Even when you suffer a minor injury, you might need time off work to visit your GP. Also, you could need time off work to recover. In these cases, if you lose money as a result, you could claim back your lost income. If your injuries are more serious, you might need to claim for future lost earnings too. 
To assist your solicitor, we'd recommend that you keep any receipts, wage slips or bank statements. This will help to demonstrate how your special damages claim was linked to the hotel accident and your injuries.

No Win No Fee Hotel Accident Claims Against Travelodge
If you suffer an injury at a Travelodge hotel, you might be worried about the cost of hiring a personal injury lawyer. We believe people should be able to claim without worrying about solicitor's fees which is why our solicitors offer a no win no fee service for all claims that they handle.
When your case has been assessed, if the solicitor is happy to take on your claim and you're happy to proceed, you'll both sign a conditional fee agreement (CFA). This document forms a contract between you and it clearly states:
There are no solicitor's fees to pay unless you receive compensation.
The 'success fee' that you'll pay if the case is settled in your favour.
A success fee is used to cover the solicitor's fees when a case is won. It's a fixed percentage of your compensation which, by law, cannot exceed 25%. When compensation is paid, the success fee is simply deducted before the rest is sent to you.
We believe that offering an no win no fee personal injury claim allows more people to seek damages. That's because there's less stress and a reduced financial risk when claiming on that basis.

How Our Accident Claims Team Could Help You
There are many reasons why we believe you should use Accident Claims UK to help with your case. Here are a few:
Our claim line is open 24-hours a day, 7 days a week so you can contact us at any point.
The team of advisors offer completely free advice. They'll also assess your claim for free and on a no obligation basis.
Our team of solicitors have up to 30 years' experience handling all sorts of personal injury claims.
We've received loads of excellent feedback from previous clients.
Our solicitors always try to ensure that clients receive as much compensation as they're injuries warrant. They also try to handle claims as efficiently as possible.
Should you need any more information about Accident Claims UK, please call an advisor today.

How To Start A Hotel Accident Claim
Hopefully, now that you've reached the end of this guide, you've decided that you'd like to use us to make your claim. If so, here are the methods by which we can be contacted:
By phone: Call 0800 073 8801 today to speak directly to an advisor.
Live chat: You can connect to an advisor from any page on this website.
By email: Send details of your claim to office@accidentclaims.co.uk
Online: To arrange a call back at a convenient time, please complete our online claims form.
When you get in touch, our advisors will take the details of your accident and listen to what evidence you can provide. If they believe your case is strong enough, they could introduce you to a personal injury solicitor. If they agree to take on your claim, it will be handled on a no win no fee basis. Remember that you're under no obligation and you can simply call us for free legal advice about your claim.

Essential References
Thanks for reading our guide about how to claim against Travelodge and other hotels for injuries sustained during your stay. To assist you further, here are some more guides which you might find useful:
Slip, Trip And Fall Compensation Guide – Provides information on when you could claim for a hotel injury caused by a fall.
Hotel Accident Claims – This guide is a take more general look at when you could claim for a hotel accident claim at any hotel, not just Travelodge.
Claiming For Burns – A guide which you might find useful if you've suffered a burn injury and would like to seek compensation.
Safety In The Hospitality Industry
Here are some important guides regarding safety in hotels and similar establishments.
Health & Safety In Catering – This guide from the Health and Safety Executive explains how staff working in catering and hospitality can comply with safety laws.
Fire Safety In Hotels – Information on fire safety regulations in hotels and boarding houses.
Bed Bug Information – This NHS guide provides information on the detection and treatment of bed bugs.
Article by Brett.