How To Make A Claim Against An Insurance Company For A Whiplash Injury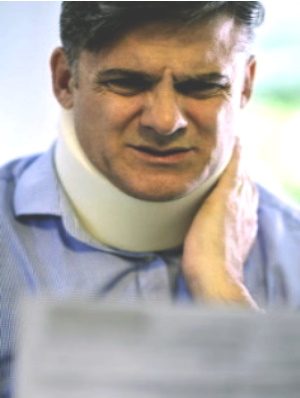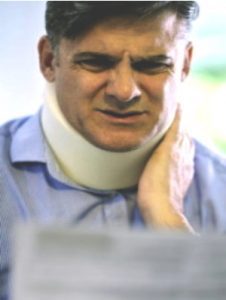 It's fairly common for a road traffic accident to lead to whiplash injuries. Therefore, in this guide, we're going to look at how to make a whiplash claim through a car insurance policy. More specifically, we're going to review how to make a compensation claim for whiplash against More Than car insurance policy holders. You might think it'd be easier to claim through your own insurance, so we'll look at the problems of doing so.
Here at Accident Claims UK, we like to help anybody who's considering a personal injury claim. We do this by providing a no obligation assessment of any claim. Following that, we can provide free legal advice about your options or, if your claim is strong enough, we could provide you with a No Win No Fee solicitor to handle your claim for you. Our team of solicitors have up to 30-years' experience of handling claims including those for whiplash. If you'd like to discuss your claim right away, please get in touch on 0800 073 8801 today.
Alternatively, for more information on how to make a compensation claim for whiplash against More Than car insurance customers, please carry on reading.
Select A Section
A Guide To Claims Against More Than Insurance For Whiplash Injuries
Any road traffic accident can lead to whiplash injuries but that doesn't mean you'll automatically be eligible for compensation. When looking at taking a claim on, a solicitor will want you to demonstrate that:
You've been involved in an accident
Which was caused by another road user's negligence
And has caused you to suffer injuries
Also, you'll need to be claiming within the personal injury claims time limit. This is a 3-year period that usually begins from the date of your accident although there are exceptions and as such, it is best to speak to a personal injury solicitor as soon as possible.
If you can prove all three of the above statements are true, and your claim is within the time limit, you could make a whiplash injury claim against the other driver's insurance policy. While this guide aims to show you how to make a compensation claim for whiplash against More Than car insurance customers, the same principles could be used against other insurers too.
In this guide, we're going to look at how whiplash occurs. We'll also look at claiming when you were partially to blame for the accident, and how much compensation you could be entitled to. Throughout this article, we'll try to answer the following questions:
Will a whiplash claim affect my insurance?
Can you prove you have whiplash?
Should I claim for whiplash?
Can I whiplash claim be refused?
Should I claim for whiplash on my own insurance?
Hopefully, you'll find the information in this guide useful. However, if you have any questions, please don't hesitate to get in touch. Our specialist advisers provide free advice on the claims process. That's because we believe it's important that you base your decision to claim on accurate and sound information.
Please call the number at the top of the screen to review your options.

What Are Whiplash Injuries To The Neck?
According to this NHS article on whiplash injuries, whiplash is caused by a sudden movement of the head. It's a neck injury caused by collisions including road traffic accidents. The most common symptoms associated with whiplash include:
A stiff neck and problems moving the head
Pain in the neck region
Headaches (of any severity)
Muscle spasms and pain in the arms and shoulders
Advice on the NHS website is that you should not wear a neck brace for whiplash injuries. Also, they suggest that you should continue daily activities. This might be painful, but it could result in a quicker recovery. Painkillers like ibuprofen or paracetamol are advised by the NHS to ease the pain caused by whiplash.
More severe symptoms include:
Pins and needles or tingling in either one side or both sides of the body
Electric shock type pain in the back, neck, neck or arms
Weakness in the arms or legs
Severe pain despite taking painkillers
Difficulty sitting up straight or sitting upright
The NHS advice is that you should ask for an urgent GP appointment or call NHS 111 if you experience the more severe symptoms.
Treatment that a GP might recommend includes stronger painkillers, physiotherapy or psychological support.
Remember, if you do visit a GP or A&E following a whiplash injury, medical records would be used to prove the extent of your injuries. They'll also show what advice was given and any treatment you underwent. Medical records represent important evidence that your solicitor would use to substantiate your claim.

Should I Make A Claim Against My Own Insurance Policy?
You might think it'd be a lot easier to claim for whiplash against your own insurance policy. However, there are a number of reasons not to do so. These include:
There might be a policy excess to pay for any claim
Your no claims discount might be lost
Future premiums could increase for many years to come
We believe that, if another driver's negligence caused the accident, you should make a claim against their policy. It might mean the claim takes longer while evidence is checked and injuries are verified but your own insurance policy won't be affected.
Having a personal injury solicitor on your side could help ensure you receive the right level of compensation for your injuries as well. Even when claiming against your own insurance policy, you might not receive the correct level of compensation. That's because, even though they're your insurer, they'll still be acting in their own interests, not yours. That means they'll want to settle your claim for as little as possible.
Please contact our advisers before claiming against your own insurance policy. We'll review your claim for free, look at the evidence and see whether there's a chance of being compensated by the other driver's policy or not.

Insights Into Insurance Claims And Payouts For Whiplash
When you discuss your claim with an insurer, there may be some things they don't really want to tell you. According to research conducted by the Financial Conduct Authority (FCA), it's likely you'll receive more compensation if you reject the first offer made to you. The same is true if your case is handled by a personal injury solicitor.
It's important to understand that compensation that you are awarded in a successful claim is used to help you recover from your injuries and to compensate you for any financial losses you incurred. Therefore, accepting a low offer from an insurer could mean you're out of pocket later on.
Although you would like to receive the right level of compensation, insurers act in their own interests. As a business, they want to settle for as little as possible. It therefore makes sense for them to offer as little as possible in the hope you'll accept. Once a claim is settled, you can't go back and ask for more compensation later on. That's why we advise using a specialist personal injury solicitor.
Our solicitors ensure that your injuries are fully understood before a claim is made. They then try and secure compensation to cover the initial pain and suffering caused by your injuries. Also, using medical evidence, they can claim for any ongoing pain and remedial treatments you might need in the long-term.
So, even if an insurer offers you to pay compensation quickly if you accept their lower offer, we'd suggest calling our advisers for a free review of your case before accepting an initial amount that is offered.

Could I Claim When I Partially Caused The Car Accident?
In some cases, you might be partially to blame for the collision that led to your whiplash injuries. Should this be the case, there's a couple of ways in which the claim could be settled. These are:
Split liability claims
In cases where the other driver claims you were partially to blame, a claim could still be made. However, you and your solicitor will work with the other driver's insurer to work out the percentage of blame to apportion to you. For instance, it could be found that you were 10% to blame and the other driver 90%. Or it might be 25%/75%. Once the liability share has been calculated, the claim can be handled in the same way as a normal claim. Then, once compensation has been calculated, the payment will be reduced accordingly
Knock-for-knock claims
If the two insurers representing each party agrees that both drivers were equally to blame for the accident, then they might agree to settle on a knock-for-knock basis. In this situation, your claim will be handled by your own insurer. This benefits the insurance company as their legal fees will be reduced. However, as you're effectively making a claim against your own policy, even though you could receive compensation, your future policy premiums might increase. You could also be liable to pay a policy excess.
Should You Accept The First Offer An Insurance Company Makes?
While it might be tempting to get a claim over with and accept the first offer of compensation you receive, there are a number of things you should consider. These include:
Any offer you receive might be lower than you'd have got using a solicitor. You're not obliged to accept the offer
There's a 3-year personal injury claims time limit, so don't feel rushed into settling
If you are going to sign any documents, ensure you understand what you're signing for
There's no obligation to use a 'panel solicitor'. These are ones provided to you by your insurer. They might have paid your insurance company a referral fee and might not be the best solicitor to represent you
It is essential to have your injuries medically assessed to ensure the compensation offered reflects any future medical needs
Should You Accept An Offer Made Before You Have Medical Evidence?
An insurer is allowed to contact you and offer you a pre-medical settlement. This means that you'll agree to settle your claim before a medical assessment has been carried out.
You might think a fast settlement is a nice idea but let's think about why an insurer would offer this. As mentioned earlier, they'll be acting in their own interests not yours. Having reviewed your initial complaint, they'll have an idea of what similar claims have cost them in the past. Therefore, any pre-medical settlement offer would probably be made for a lower amount to save the insurer money.
The problem with accepting this type of offer is that you might have ongoing pain and suffering because of your injuries. This could mean you need additional time off work to recover. If the compensation amount didn't cover the time off work, you could be left out of pocket.
If you'd like free advice about a pre-medical offer for whiplash injuries, please contact us on the number at the top of the screen.

Calculating Compensation Claims Against Insurance Providers
When we're asked how to make a compensation claim for whiplash against More Than car insurance policy holders, the next question is usually regarding how much compensation could be paid? In reality, this question isn't easily answered until we've assessed your claim. However, we can provide the personal injury compensation table below. It shows some amounts that are awarded as compensation for different type of whiplash related injuries.
| Injury | Severity | Range | Comments |
| --- | --- | --- | --- |
| Neck | Moderate | £23,460 to £36,120 | The injuries in this bracket can include neck fractures and disclocationsw which lead to severes and could require spinal fusion. |
| Neck | Minor | £4,080 to £7,410 | Soft tissue injuries of the neck which requires between 1 and 2 years to fully heal. |
| Neck | Minor | £2,300 to £4,080 | Soft tissue injuries of the neck which requires between 3 months and a year to fully heal. |
| Neck | Minor | Up to £2,300 | Soft tissue injuries of the neck which requires around 3 months to fully heal. |
| Back | Moderate | £26,050 to £36,390 | Compression fractures or crush injuries to the back/spine. |
| Back | Minor | £7,410 to £11,730 | These injuries to the back won't require surgery. However, they can take between 2 and 5 years to fully recover. |
| Shoulders | Severe | £18,020 to £45,070 | These injuries are often linked to neck injuries. They could involve damage to the brachial plexus and result in severe disability. |
| Shoulders | Serious | £11,980 to £18,020 | The dislocation of the should and damage to the lower brachial plexus causing shoulder and neck pain. |
| Shoulders | Minor | £4,080 to £7,410 | Soft tissue damage to the shoulder causing pain but where full recovery takes between 1 and 2 years. |
| Arms | Moderate | up to £11,820 | Lacerations, elbow fractures and simple arm fractures fall under this compensation bracket. |
The figures are from a legal document called the Judicial College Guidelines (JCG). These are used by courts, solicitors and insurers to calculate compensation amounts. As you'll notice, compensation is paid based on the severity of the injury. Therefore, it's really important that your solicitor can prove what the extent of your injuries were. Otherwise, you might not receive the correct level of compensation.
That's why our solicitors use independent doctors to assess your injuries. During your examination, usually carried out locally, the doctor will look at what injuries you suffered, how they affected you and if there will be any long-term impact.
Your solicitor will use the report, along with other evidence, to try and ensure you receive a full and fair settlement for your injuries. In the next section, we'll review what else could be included in a More Than car insurance claim.

Could I Claim Compensation For Costs And Losses?
When handling your personal injury claim, your solicitor will usually look at it in two parts: general and special damages. General damages are paid to cover pain, suffering and any loss of amenity caused by your injuries. The table in the previous section provided example amounts paid as general damages.
Special damages, however, are paid to ensure you don't lose out financially as a result of your injuries. There are a few different types of general damages that could be claimed depending on how you've been affected. These include:
Medical Costs
Even though you'll usually receive free treatment on the NHS for your injuries, you could end up with medical costs. This could be for medicines (prescription or over the counter) or treatments not available on the NHS. Therefore, these could be claimed back
Care Costs
If you require support while recovering from your injuries, you could claim back any associated costs. This could be for professional carer fees or the time of a friend or family member
Travelling Costs
Following any form of whiplash injury, you might be required to attend hospital or GP appointments for treatment. If that means you incur fuel or parking costs, you could claim them back. Also, the cost of any alternative travel arrangements could be included too if your injuries leave you unable to drive while recovering
Lost Income
If you lose any of your salary because you need time off to recover or to visit your GP, you could include the losses in your claim. Furthermore, if you're work ability is affected longer-term, you might also claim back future lost income too
Damaged Property
Finally, if any of your personal property is damaged during the accident, you could look at claiming the cost of repairing or replacing the item
No Win No Fee Car Insurance Whiplash Compensation Claims
When you decide to seek an insurance payout for whiplash, you might be put off because of the cost of hiring a legal representative. We honestly believe that anybody should be able to claim without worrying about the cost of doing so. That's the reason we are happy to offer free legal advice. Furthermore, our solicitors offer to work on a No Win No Fee basis for any claim they take on.
Obviously, a solicitor can't take on all claims on this basis as there's a chance they won't be paid. Therefore, the process begins with an assessment of your claim. If the evidence you provide shows your case is strong enough, and the solicitor takes on your claim, you'll be given a Conditional Fee Agreement (CFA) to review and sign.
The CFA is the contract between you and your solicitor. Amongst other things, you'll find two key points:
A statement saying that you won't pay solicitor's fees if your case is lost
The level of success fee you'll need to pay if compensation is awarded
Importantly, the success fee isn't something you'll need to pay directly to the solicitor. Instead, they're deducted directly from your compensation before it's sent to you.
The whole claims process is made less stressful when using a no win no fee solicitor. That's mainly because the financial risk is reduced. To find out whether you're able to claim on a no win no fee basis, why not call our advisers today?

Begin Your Claim
Thanks for reading this guide about making a More Than insurance claim. We hope that we've demonstrated why you should choose Accident Claims UK to help you and that you're now ready to begin. If that's the case, here are our contact details:
You can begin your claim at any time as our lines are open 24-hours a day, 7-days a week. We'll always begin by reviewing your case on a no obligation basis. You'll receive free advice from our advisers and, if they believe you have a strong enough case to proceed, they could introduce you to one of our No Win No Fee personal injury solicitors.
We won't put any pressure on you to proceed and any initial legal advice we provide is free. Therefore, please call an adviser today to find out if you could be compensated for your injuries.

What Else Do I Need To Know?
Now that you've reached the end of this guide about how to claim compensation for whiplash against More Than care insurance policy holders, here are some more guides and links you might find useful.
Neck Pain Advice – Guidance from the chartered society of physiotherapists about how to manage neck pain.
Whiplash Claims Process – A government consultation on claims for whiplash and other soft tissue injuries.
Motor Insurers Bureau (MIB) – The scheme, funded by insurance contributions, that allows whiplash compensation to be paid when the other driver has no insurance policy.
Road Traffic Accident Claims – Information on how a personal injury lawyer could help you claim for whiplash and other injuries.
Whiplash Claims – This more generic guide covers whiplash claims law and how to claim for whiplash as a passenger.
Shoulder Injury Claims – Advice on when personal injury claims can be made because an accident led to a shoulder injury.
Article by BH
Editor Honey