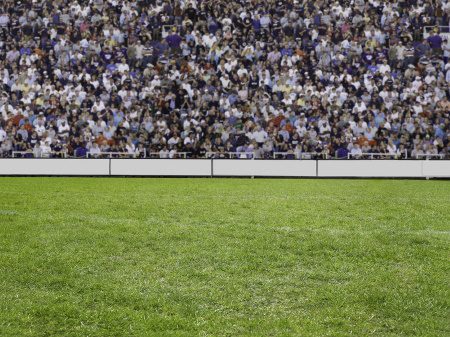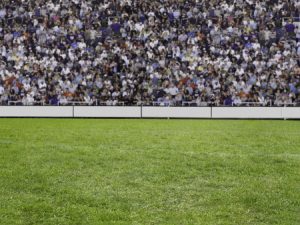 When you pay to see your favourite football team among thousands of other fans, your thoughts may be occupied with the final score and performance of your team. The last thing on your mind is suffering an accident at Old Trafford Stadium. Accidents, in general, could potentially happen anywhere for many different reasons some accidents may be due to no one's fault and could not have been avoided.
However, there could be accidents that could possibly be due to third party negligence that could cause preventable suffering. If you have suffered an accident at Old Trafford Stadium Manchester that you feel could have been prevented then call our team to see if you are eligible to claim for the suffering that you endured.
This guide will look to explain various aspects of the accident claims process which some may find confusing, such as what makes a claim valid and how long a claimant may have under the applicable personal injury claims time limit. It will also show how much certain injuries may be awarded and how our personal injury solicitors can help you through a No Win No Fee agreement.
We understand that you may feel overwhelmed and worried following an accident. Our lines are open 24 hours a day, 7 days a week with a team of friendly advisors waiting to take your call. Whether you are looking for further advice following an accident or you are unsure about the validity of your claim, our advisors could evaluate your unique circumstances under a free, no-obligation consultation.
Call us today on 0800 073 8801 or continue reading for more information about what steps to take if you have been injured at Old Trafford stadium.
Select A Section
A Guide To Claims For Accidents At Old Trafford Stadium Manchester
Home to one of 20 football teams in the Premier League, Old Trafford Stadium is a stage upon which many a memorable match has been played upon. Alongside football games, the stadium also plays host to additional events throughout the year, such as stadium tours and conferences. In peak periods, thousands may flock at any one time to fill its 74,879 capacity. It is therefore crucial for the stadium operator to uphold reasonable safety standards to minimise the risk of a football stadium accident from occurring.
In the later sections of this guide, we will touch upon how hazards and risks could be minimised by a football stadium operator, along with what legal responsibilities these operators have and how failure to acknowledge and act upon these could be considered negligence. Much of this information will incorporate areas of legislation which seeks to protect spectators, such as the Safety of Sports Grounds Act 1975. In addition to this, we will cover some key areas of a personal injury claim, such as No Win No Fee agreements and the benefit of speaking with an advisor instead of relying on an online personal injury claims calculators for generalised estimation.
If once completing this guide you find that you still have some queries about personal injury claims, please call our advisors for more information.
What Is An Accident In Old Trafford Stadium?
There are potentially different types of accidents that could occur at football stadiums which could involve both spectators and stewards alike. It is really important that those who offer a service to the public whether it is free or is payable that the environment in which it happens should be as safe and as free from hazards as possible. If obligated legislation in regards to health and safety is not carried out effectively there is potentially an increase of an avoidable accident occurring.
In order to prove that your claim is valid, there are a number of factors which must be taken into consideration. For example, the accident itself must derive from an act of negligence or breach in the duty of care owed to you. This could be in the form of foreseeable hazards allowed you go unresolved.
There must be evidence to show a third party as acted in a negligent manner. In some cases, the party in question may admit liability without any need for further action. You can add to this by gathering supporting evidence following an accident (i.e. photographs of the scene, witness contact details, documentation, etc.). However, sometimes this may not always be the case. In either situation, the assistance of a legal expert could help you.
Inorder to make a claim the claimant must have suffered some type of injury possibly even psychological injury. It could even include an illness, such as food poisoning or an allergic reaction.
Considerations For Health And Safety In Sporting Stadiums
As with many other establishments, stadium operators are legally required to comply with safety strategies and legislation to ensure hazards are minimised at all times. The UK Government has produced several different pieces of legislation to ensure the safety of employees and spectators at stadiums. These legislative measures include:
Health And Safety At Work Act 1974
Alongside the Acts mentioned, most people on the stadium premises will be owed a duty of care under the Occupiers Liability Act 1957.
However, this list is not exhaustive. There are additional regulations which are put in place to uphold stadium health and safety. If these regulations are in breach and a person is made to suffer as a result, a claim for compensation could potentially be made.
Steps You Should Take If Injured In A Sporting Stadium
If you have been involved in an accident in Old Trafford football stadium, you may be left feeling confused and unsure about where you stand legally. In such cases, it is important to understand what measures you could take in order to strengthen any potential claim. This could not only help you initially begin your claim but also provide sufficient evidence to support your case too. There are several steps that might help you begin your claim, some of which include:
Seek Medical Treatment: Along with any first aid treatment you receive at the stadium, it is important for your injury/illness to be looked at by a medical professional. Even if you suffer a minor injury, this will provide medical records which will be used to support your claim.
Photographs: By taking photographs of the scene itself and the cause of the accident, your personal injury lawyer will be able to show how the accident occurred and who was at fault. You should also take photographs of any visible injuries too.
Report The Accident: After the accident occurs, you should seek to report the circumstances to the relevant staff at the stadium. The report of the accident will, again, be used as supporting evidence at a later date.
Witness Contact Details: By gathering contact details of any witnesses, your legal representative will be able to gather statements as evidence to your claim. Although we ask claimants not to gather statements themselves as this is the job of your solicitor.
Contact Accident Claims: If you contact our claims team, we could provide you with legal assistance to begin your claim as soon as possible.
Types Of Accidents In Sports Stadiums
Over the next following sections, we will look at examples of potential accidents in sports stadiums which could result in injury or illness. Remember, if you were the victim of such an injury and you were made to suffer as a result of a breach in the duty of care that is owed to you, you could make a personal injury claim.
Accidents Working In A Football Stadium
As a member of staff at Old Trafford, your well-being is protected under the Health and Safety At Work Act 1974. This Act places a duty of care on all employees who are working at a stadium. This means that football stadium health and safety strategies must extend to cover staff and members of the public to be within regulations.
If you have suffered an Old Trafford injury at work and are not sure what you rights are as an employee then by calling our advisors they can answer all the questions that you may have. For an employee of any company to be able to make an accident at work claim they must be able to show that their employer or even another employee acted in a negligent manner. Liability is key and must be proven in order to have a valid reason to claim compensation.
In such circumstances, it is illegal for your employer to discipline you if you do decide to pursue a claim for compensation. You can read more about work accident claims in this guide.
Allergic Reactions And Food-Related Illnesses
When you attend a sporting event, food will likely be distributed throughout the day. As with any food establishment, there are specific regulations which must be met. For example, there are certain allergens which must be emphasised on menus and packaging to make them easily distinguishable among other ingredients. As outlined by the Food Standards Agency (FSA), these high-risk substances include lactose, nuts, gluten and eggs. An establishment should also take this into consideration for potential cross-contamination too.
If you suffer an allergic reaction at a football stadium, you could suffer various symptoms which may be clear indicators of such harm. These include, but are not limited to, itchiness, sneezing, watering eyes and swollen lips. You can find more information about the main allergy symptoms in this NHS guide.
Slip And Trip Accidents In Football Stadiums
A slip, trip or fall could potentially occur in almost any part of a stadium, from the car park to the seating stands. At work in particular, these types of accidents are some of the most common causes of injury to employees. An accident of this type could result from a plethora of causation's, many of which could arise when risks and hazards are not identified by the relevant bodies. For example, these instances may include:
Wet/Slippery Surfaces: These circumstances could arise if a spillage, leak or cleaning product is not properly cleared away. These types of hazards should be properly maintained and sign-posted where necessary until the surface is safe to be used again.
Defective Flooring: This could take the form of a pothole, step, damaged kerb stone or even a raised paving slab which causes the individual to trip and fall.
Poor Lighting: A lack of sufficient lighting in an area could also lead to a trip hazard, especially if there are additional hazards in the space in question (i.e. loose cables, uneven surfaces, etc.).
Damaged Handrails: If a handrail is broken, loose or missing altogether, a slip or fall could result in a preventable injury.
Broken Stadium Seat And Facility Accidents
A stadium spectator injury could also result from a defective seat at a football stadium. The facilities at Old Trafford stadium are used on a weekly basis by over 70,000 fans at once, which means that maintenance checks and risk assessments should be made on a regular basis to ensure that the facilities are safe to use.
There are several common examples of potential ways in which an injury could result from a broken chair, such as through the chair itself collapsing as you sit on it or a sharp edge from the seat causing cuts and lacerations due to a break in the plastic.
If you were avoidably injured in Old Trafford stadium and this was due to the negligence of a third party who owed you a duty of care in which was breached you may possibly have a claim for compensation. To discuss your circumstances with a legal expert, call our claims team who will assess the validity of your claim for you under a free consultation.
Accidents Caused By Disrepair Of A Stadium
A stadium operator is legally required to minimise the risk of spectator injuries at sporting events at all times by maintaining equipment, facilities and the stadium itself as a whole. This responsibility is enforced through the Occupiers' Liability Act 1957, as previously stated, which seeks to keep those entitled to be at the event safe during their time there.
Therefore, if any aspect of a stadium is in disrepair when there had been enough time for it to be repaired in a timely manner and a person is made to suffer as a result, there could be reasonable grounds for a personal injury claim.
Criminal Injuries And Assaults
Due to a history of violent events at football, based on information as at 7 August 2017 there were 1,929 new banning orders introduced a decrease of 7% from the number of banning orders as at 1 August 2016 according to the Gov.uk website. There has been a steady decrease in banning orders from the previous 6 seasons.
If you have suffered in a blameless violent attack you maybe able to claim compensation for your injuries. In these circumstances, the claim could be handled by the Criminal Injuries Compensation Authority (CICA). This Government-run body seeks to provide compensation to blameless victims of violent crime for injuries suffered as a result of criminal assault.
For more information about compensation for criminal assaults, please click here.
Spectators Injuries At Sporting Events
As previously stated, there are several accidents which could lead to several injuries or illnesses depending on the severity of the circumstances. These types of damages include:
Lacerations
Cuts
Fractures
Sprains
Strains
Allergic reactions
Food poisoning
This list is not exhaustive. As every case is treated as unique circumstances, we would advise you to speak with an advisor from our expert panel who could assess the extent of your injury or illness and advise you further on what steps you could take. You should always seek medical attention for an injury or illness, no matter how minor, as this could provide supporting evidence to be used at a later date.
Personal Injury Claims Calculator
The amounts below are based on JC Guidelines used by English lawyers. However, for a more centralised total, we advise potential claimants to discuss their circumstances with an advisor from our expert team.
| Injury | Severity | Amount | Comments on severity |
| --- | --- | --- | --- |
| Brain Injury | Moderately Severe Brain Damage | £205,580 to £264,650 | In this bracket injuries will leave the person very disabled. There will be substantial dependence on others and a need for constant professional and other care. Disabilities may be physical, for example, limb paralysis, or cognitive, with marked impairment of intellect and personality. |
| Neck Injury | Moderate | £12,900 to £23,460 | This can include soft tissue injuries or damage to discs which leads to loss of mobility, permanent pain and stiffness, wrenching-type injury and disc lesion of the more severe type resulting in cervical spondylosis, serious limitation of movement. It can also include pre-existing conditions that have been made worse the injury. |
| Shoulder Injury | Serious | £11,980 to £18,020 | This bracket generally includes rotator cuff injuries that fail to heal after surgery. It also includes dislocations that lead to damage to the brachial plexus, which results in symptoms like pain in the shoulder, neck and elbow, as well as sensory issues in the arm and hand. |
| Arm injury | Severe | £90,250 to £122,860 | In this bracket, there will be injuries that are severe enough to leave the person no better off than if they had lost the entire arm. These injuries will commonly result in the complete loss of use in the arm. |
| Wrist Injury | Very Minor | £3,310 to £4,450 | Injuries here will be simple fractures that are non-displaced or only partially displaced, as well as soft tissue damage which results in the need for immobilisation through a cast or bandage, with a full recovery expected in 12 months. |
| Back Injury | Severe | £36,390 to £65,440 | This bracket covers injuries with fractures to the discs or vertebrae that make up the spine, as well as soft tissue damage which leads to pain, discomfort, impairment to agility, sexual function, as well as depression, alcohol abuse, and damage to employment prospects. |
| Hip or Pelvis Injury | Severe | £36,770 to £49,270 | This bracket commonly covers injuries that require a hip replacement. It can also cover injuries where a hip replacement has taken place but was not successful and is at risk of needing future corrective treatment. |
| Leg Injury | Moderate | £26,050 to £36,790 | Injuries here include those of multiple fractures and crushing injuries to one leg. This award leaves room for variation, and can vary according to severity, how long symptoms take to recover, as well as the risk of needing future surgery after degenerative changes take place. |
| Knee Injury | Severe | £24,580 to £40,770 | This includes damage to the knee which leads to some disability with symptoms like pain, discomfort, loss of mobility, and deformity within the joint, with an increased risk of degenerative changes and future need of surgical intervention. |
| Food Poisoning | Moderate | £3,710 to £8,950 | A complete recovery will be made between one and two years. Hospitalisation may have occurred due to significant discomfort a long with pain and alteration to bowel function. |
| Post-Traumatic Stress Disorder | Moderately Severe | £21,730 to £56,180 | The symptoms will cause significant disability for the future and professional help will be needed. |
Special Damages In Accident Claims
When you come to pursue a compensation claim, how much you are awarded will be based on two categories. These are General Damages and Special Damages. Where General Damages look to areas of your injury claim which cannot be quantified (i.e. your injury or illness), the category of Special Damages looks at quantifiable aspects of your claim. This includes travel expenses, medical costs and loss of earnings.
No Win No Fee Claims For Accident At Old Trafford Stadium
This simply means that your personal injury solicitor will only require payment for their time and services in the event that they are successful in securing compensation on your behalf. This will be in the form of a "success fee" which is deducted from the final amount and this is legally capped at 25%. However, if your legal representative is unsuccessful in securing a monetary value on your behalf, then you will not be held accountable for their fees. In addition to this, there are no hidden costs or upfront fees associated with beginning a No Win No Fee personal injury claim. If you have a valid claim for an accident at a football stadium, you could consider pursuing your claim under this type of arrangement.
Why Make A Claim For Your Sporting Stadium Accident With Us?
With up to thirty years' experience in conducting accident claims, our expert solicitors are well-versed in many different areas of personal injury law. We could help you secure a settlement amount for an accident at Old Trafford if a third-party was responsible for your suffering.
Start Your Claim For An Accident At Old Trafford Stadium
Your injury claim for compensation is just a few simple steps away. For more information and advice about what steps to take next, consider the options below:
Sports Stadium Accident References
Football Stadium Claims
How to receive compensation following an accident at a football stadium/
Broken Chair Accident Claims
Were you injured by a defective seat? If so, this guide could provide you with more information.
Broken Ankle Compensation Claims
How much could you receive for a broken ankle? Find out here.
Football Spectators Act 1989
Information and changes to legislation for football matches in England and Wales.
Sports Grounds Case Studies
Information by the Health and Safety Executive (HSE) on key risks and prevention techniques for sports grounds.
Article by HH
Edited by MM.