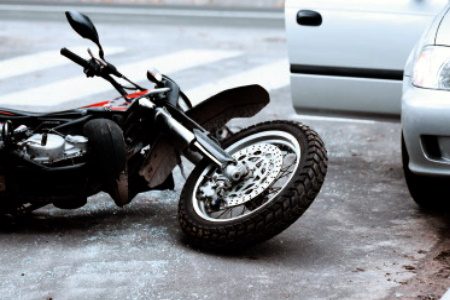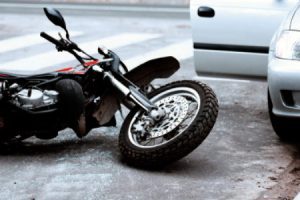 If you have been injured in a road traffic accident by somebody insured by KGM motorcycle insurance, providing liability is proven, you may be able to make a personal injury claim against them. You have the options of pursuing a claim against KGM motorcycle insurance yourself, or you can find a personal injury solicitor to do it for you. In order to make a successful claim, you need to be able to prove that the accident was not your fault. Sometimes liability is obvious and proven easily, but other times proving who was at fault isn't always as straight forward. You also need to be able to prove that your injuries were a result of the accident.
Having an experienced solicitor by your side can therefore be advantageous. Accident Claims UK has an expert panel of personal injury lawyers that have years of experience in helping people to get the compensation they deserve. You can contact us on 0800 073 8801 for free legal advice on making a personal injury claim against KGM motorcycle insurance.
Select A Section
A Guide To Motorcycle Accident Insurance Claims Against KGM Insurance
If you were injured in an accident with a driver whose motorcycle insurance was with KGM insurance, you could make a claim against them for personal injury providing you can prove the accident was their fault. However, making a claim can be complicated and quite stressful especially when against a strong insurance provider. It can therefore be helpful to have some legal knowledge regarding making a personal injury claim before proceeding.
In this guide you will find lots of information to do with making a claim against KGM Motorcycle Insurance including background information on motorbike accidents and circumstances in which a motorbike accident claim can be made. We also look at whether KGM Motorcycle insurance use brokers or underwriters. We discuss what sort of evidence may be needed to prove liability, whether or not insurance companies can dispute claims and whether you should get in touch with the insurance company responsible. We also look at how much motorbike injury compensation you could potentially be awarded, what damages you can include in the claim, and how a no win no fee personal injury solicitor could be of benefit.
What Are Motorbike Accidents?
A motorbike accident is when a road traffic accident occurs involving a motorbike. Depending on what happened, the accident could be the fault of the motorcyclist, or of the driver of the other vehicles that were involved. It could be that a collision occurred whilst going round a roundabout or whilst changing lanes, or perhaps the vehicles collided at a junction for example. There are many reasons as to why an accident might occur such as an error of judgement, driving under the influence of alcohol or drugs, or by driving or riding recklessly and without due care and attention. Apart from damage occurring to your motorbike or vehicle, when you are in a road accident, you are at risk of sustaining one or more injuries. Some injuries may be minor such as slight bruising, cuts and grazes, whiplash or slight head injury. However, some injuries can be more serious, or even fatal. Motorcyclists are more at risk from serious injuries compared to those that drive a car. They are more exposed and open, and do not have any extra safety features such as a seat belt or airbag like you would in a car.
If you are involved in an accident with a motorcycle that is insured with KGM Insurance, you could be eligible to make a claim.
Does KGM Motorcycle Insurance Use Brokers Or Underwriters?
KGM Motorcycle Insurance provides specialist UK motor insurance products through a network of different insurance brokers nationwide. As well as providing insurance services, they also act as underwriters using their experience and expertise and have a dedicated team for providing motorcycle insurance. If you are involved in an accident with a motorcyclist, it is quite possible that their Insurance is a product of KGM Motorcycle Insurance. If the motorcyclist was the one at fault causing the accident, you may be able to make a direct claim against KGM Motorcycle Insurance for any injuries you may have sustained.
Motorcycle Accident Claims Eligibility Checker
If you are the victim in a road traffic accident caused by someone else, providing you can prove they were responsible, you should be able to make a claim against their insurer.
If you were injured in the accident, you could make a motorcycle injury claim against the party at fault's insurers, it isn't just limited to property damage. If you were the one at fault however and the accident was due to your error rather than the other driver, you would not be able to proceed with a personal injury claim against their insurers as your injuries would have been caused by your doing.
In cases where both you and the other party was at fault, you could still make a claim but it would be a split-liability claim. You could still make a claim against KGM Motorcycle Insurance for split-liability but this would likely affect your insurance premiums in the future.
Circumstances In Which Motorbike Accident Claims Could Be Made
If you are hit by another driver in an accident that wasn't your fault, sometimes you may need to make a claim through your own insurance. This may be because liability isn't proven, the other driver doesn't have insurance, or because they drove away from the scene of the accident before leaving any insurance details. The Motor Insurance Bureau would also be able to help in these circumstances. If however, the driver accepts liability and you obtain their insurance details, you can pursue a claim for damages against their insurers.
When you have been involved in a collision that was not your fault, you can make a claim for any damage to your motorcycle, moped, scooter, car or any other vehicle that you were driving, against the fault party's insurers. If you were injured, you can also make a personal injury claim as well for any specific injury sustained such as whiplash, broken or fractured bones or concussion for example. In the unfortunate circumstances of a fatal motorcycle crash, the next of kin would be able to make a motorbike injury compensation claim also.
Motorcycle Accidents Which Could Cause Injury:
Motorcyclists are one of the most vulnerable road users on UK roads as they do not have the safety of wearing a seatbelt, being protected with an airbag, or have an 'outer shell' that can shield them somewhat in a collision. Also with their smaller size, they are harder to see and therefore more at risk of being hit by another vehicle.
Accidents involving motorcyclists could be caused by a number of circumstances that are not their fault. Accidents at junctions are possibly one of the more common types of accidents due to other drivers pulling out of a junction, failing to spot the oncoming motorcyclist. Also changing lanes on a motorway, across a roundabout or at traffic lights can also be hazardous, again often due to the motorcyclist not being seen. Motorcyclists have to be particularly careful when near larger vehicles such as delivery vans and lorries due to their blind spot. Something that is often seen on UK motorways is motorcyclists weaving in and out the inside and outside lanes.
Common Ways In Which People Are Injured:
Motorcycle riders are at risk of sustaining various injuries ranging from minor to severe. Injuries they could suffer from include:
Bruising
Cuts and grazes
Soft tissue injuries
Whiplash
Back injuries
Neck injuries
Spinal damage
Head injury
Fatal injuries
What Evidence Should Victims Provide Solicitors?
When making a motorbike personal injury insurance claim, you need to be able to provide enough evidence that proves who was responsible for your accident. You also need to be able to show that the injuries you have suffered were caused by the accident, and so were, therefore, the result of someone else's actions.
Evidence that you could provide may include:
Any video footage such as CCTV or camera footage showing the accident occurring.
A police report if they had needed to attend the scene.
Any photos of the accident scene.
Photos of your injury.
A medical report stating your injury, severity, treatment required and any lasting effects.
Contact details of any witnesses that will be able to back up your claim.
Making a claim against an insurance company can be a long and complicated process. Therefore it may be beneficial and less stressful to hire an experienced personal injury solicitor to make your claim for you.
Should I Get In Touch With The Insurance Company Responsible?
Although it may be tempting to deal with an insurance claim yourself, if you don't know the legal process and what you can include in your claim, it would be very easy to accept an amount of compensation that could be too low. Very often insurance companies will attempt to deal with claimants themselves rather than wait for a solicitor to get involved. In an attempt to secure the best possible deal, it is advisable to use a personal injury lawyer to handle your claim for you. They will have the experience and expertise needed to ensure you are offered the compensation award that you deserve.
Do Insurance Companies Dispute Claims?
If there is any question over liability for the accident in which you sustained your injuries, it's possible the insurance company you are claiming against could contest the claim. There are also other considerations that may result in your own insurance company disputing any claim made against them.
Circumstances in which KGM Motorcycle Insurance may dispute include:
If liability for the accident is unclear or questionable.
If you were driving a vehicle that has insurance where you are not named as the policy holder.
If you were riding a motorbike not suitable for the type of motorcycle licence that you hold.
If you were riding your motorcycle for other reasons other than those specified on your insurance, for example, riding to commute rather than just for social, domestic and pleasure.
If you have made any modifications to your motorcycle but not informed the motorbike insurance company, this could result in your insurance being cancelled.
If your claim is rejected by the other drivers insurance company, you do not have to accept this as the final decision. By using a personal injury solicitor, you may be able to have this decision overturned and therefore secure the compensation you could be entitled to. Accident Claims UK work with an expert panel of no win, no fee solicitors and they can appoint a solicitor who specialises in accident insurance claims to look at your case for you.
Could A Solicitor Help To Secure More Compensation?
Insurance companies will often attempt to settle a claim as quickly as possible directly with the claimant. Using a personal injury solicitor that specialises in motorbike personal injury insurance compensation claims is the better option where possible. They will be able to ensure that the case for compensation is presented properly. They will also ensure that all of the necessary evidence is provided and that all expenses the claimant can claim for are included. A solicitor will know when the right time is to accept any offer the insurance company gives, ensuring that you receive the maximum amount possible.
By all means, you have every right to deal with the insurance company yourself, but with an expert personal injury solicitor by your side, you have a greater chance of success.
Motorbike Injury Compensation Calculator
Even with a personal injury claims calculator, due to the many variables, we cannot tell you exactly how much compensation your claim could be awarded at this stage. By variables we mean the different damages that can affect the amount you may receive such as type of injury, severity, expenses and so on. However, as a guide, using the latest Judicial College Guidelines, we can show compensation amounts that have been awarded for certain injuries. We show these in the table below:

| Injury type | Guideline Compensation Amount | Further Notes |
| --- | --- | --- |
| Severe injuries to the ankle | £31,310 to £50,060 | Treatment would be lengthy and injured parties may have had to spend quite a considerable amount of time in plaster. They may have needed pins and plates to fix the injury, but there would still be some level of disability that would severely affect their walking ability. |
| Moderate injuries to the ankle | £13,740 to £26,590 | Tears to ligaments and fractures that could lead to long-term issues with climbing stairs or crossing uneven ground, for example.. |
| Severe injuries to the hip/pelvis | £39,170 to £52,500 | A large number of severe hip injuries would result in claims being put into this bracket. One example could be acetabulum fracture leading to degenerative changes. The injured party may need a hip replacement in the future. |
| Moderate injuries to the hip/pelvis | £26,590 to £39,170 | Significant injuries to hips or pelvis. These would not, however lead to any great permanent disability. |
| Moderate injuries to the brain | £85,150 to £140,870 | There could be an intellectual deficit which could be assessed as being modest to moderate. The ability of the injured party to be able to work would be greatly reduced or removed. Epilepsy could be a risk. |
| Moderate injuries to the brain | £43,060 to £90,720 | The memory or concentration of the injured party could be affected in some way, but there would not be a significant need for them to depend on others. Some small risk of epilepsy may exist. |
| Moderate injuries to the neck | £15,320 to £43,060 | Stiffness, discomfort and pain could feature. Injuries could include soft tissue or wrenching injuries that lead to spondylosis. |
We haven't listed every possible injury so don't be concerned if you cannot see yours, it does not mean that you cannot claim. If you'd like to discuss your individual claim in more detail, you can contact us at Accident Claims UK for a free consultation with one of our panel of solicitors.
Check What Special Damages You Could Be Owed
There are a number of different components that make up the overall compensation award. These are split into two groups, General Damages and Special Damages, and represent the following:
General Damages – These are the physical and / or psychological damages that the claimant has suffered. The amount of compensation will very much depend on the nature of the injury and its severity. The type and length of treatment is also considered here as well as the long term prognosis. In most cases, the worst an injury is, the higher the compensation amount.
Special Damages – These are the financial costs the claimant has incurred as a direct result of the injury they have sustained. These may include costs such as medical expenses, travel expenses, and any care costs. They also include any income losses or future income losses or benefits. As long as the expenses were because of your injury and can be proven in the form of receipts etc. then they can be included in the claim.
An experienced personal injury solicitor will know exactly what you can and cannot include in your claim. They will, therefore, ensure that they include all of the relevant information and evidence in your claim in order to secure you the maximum amount possible.
How We Could Help You Make A Personal Injury Claim
Accident Claims UK specialise in the personal injury claims industry and have done for a number of years. We work alongside an expert panel of personal injury solicitors that have assisted many people in their fight to get the compensation they deserve.
We are a friendly team that offer a fantastic customer service which includes:
A free consultation with one of our panel of solicitors without any obligation
A local medical
Free legal help and advice
A no win, no fee agreement (we discuss this below in the guide)
We always put 100% effort into every case that we take on to get our customers the highest amount of compensation we can for them. We make sure to build a strong case, leaving no stone unturned. We do our utmost to make the claiming process as quick and stress-free as possible for our customers as we understand that they are going through a tough time and need to be able to concentrate on their recovery.
No Win, No Fee Motorbike Injury Compensation Claims
No win, no fee is another term used for a Conditional Fee Agreement (CFA). Hiring a solicitor to make a compensation claim can be expensive, especially considering that some claims can take several months to conclude. However, with a CFA, hiring a solicitor can be more affordable than you would expect. A CFA means that the claimant doesn't need to pay their solicitor any fees upfront or during the claiming process. In fact, if the solicitor fails to secure the claimant any compensation, the claimant needn't pay them any fees at all. But, if the solicitor is successful in securing a compensation award, then they will normally ask the claimant to pay a small percentage of the amount awarded. This cannot legally be any more than 25% of the total award however. You can read more about no win, no fee claims here.
Speak To Our Team
If you would like to discuss your claim with a member of our team at Accident Claims UK, you can contact us on 0800 073 8801. We will be happy to help you with your enquiry as best we can.
Additional Helpful Information
Road Accident Report Time Limit – Our guide giving information on the personal injury claims time limit for road traffic accidents.
Personal injury Claims For Whiplash – A guide regarding how to start a claim for a whiplash injury.
Cycle Accident Claims – Our guide to making a cycle accident claim if you've suffered injury as a cyclist.
Government Guidance – Government guidance on vehicle tax, MOT and insurance.
Highway Code – Motorbike highway code guidance.
Motorcycle Guidance – Guidance from the government regarding riding a motorcycle, moped or motor tricycle.
Article by KH
Edited by MM.