By Daniel Sisko. Last updated 17th May 2022. Welcome to this guide on Uber accident claims. In it, we explain how you could make Uber claims in the UK, if you have suffered injury due to an Uber driver's negligence. We also describe how an Uber compensation claim could compensate you for your injuries and losses sustained due to the accident that wasn't your fault. If you are looking to make an Uber driver claim for an accident that happened while you were working for Uber, we also describe how to go about claiming, as well as providing information for those making an Uber passenger accident claim.
Could You Make An Uber Passenger Accident Claim?
You may be concerned that if you have been in an Uber accident or an accident involving an Uber taxi that it would complicate things for you if you wished to make a personal injury claim. It is true that Uber accident claims do differ in some ways from both ordinary road accident claims and claims against other taxi companies and drivers. However it is still possible and fairly simple to make a claim for compensation if you have been hurt in an Uber accident. You can do so with our solicitors, and you can do it at no upfront financial cost to yourself with a no win no fee claim.
Helping You With Uber Passenger Accident Claims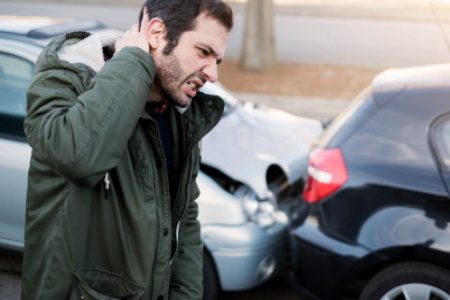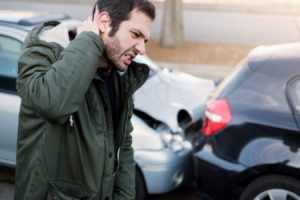 If you wish to know more about how compensation claims for an accident in, or involving an Uber taxi then read on to find out more. You should also continue reading to find out about how no win no fee claims work and how to begin making a claim with the help of our no win no fee solicitors. To ask any questions to us directly, please feel free to make a phone call on 0800 073 8801, or ask us to call you with this form. For more information about road traffic accidents, read on.
A Guide To Uber Accident Claims
This guide will begin by explaining what kind of incidents involving an Uber taxi could make you eligible to make a claim. Then it will move on to explaining who you will be claiming against and where your compensation will come from depending on the details of your case. We will go over other specific types of accident claims against Uber drivers such as incidents of physical or sexual assault committed by Uber drivers and hit and run cases involving an Uber taxi. We will also go over what it will entail for your rights to claim compensation if you were injured as a result of not wearing a seat belt when the accident took place.
There will then be a section which explains the different steps you should take to prepare for making a compensation claim if you have been hurt in an Uber accident.  Following that we will go over how your compensation will be calculated and what injuries and effects will go into deciding the amount.
The final sections of this guide will explain how No Win No Fee claims work and why they are beneficial to you, and why it will benefit you to choose to work with our solicitors over those of our competitors.
What Is Uber And How Does The Taxi Service Work?
Uber is an international taxi service based on a ride sharing model. Users download an app which they use to request and book journeys. Uber rides are accessed and booked through the app and cannot be hailed or picked from a taxi rank like traditional taxis are. They also cannot be booked over the phone either.  When the user requests a taxi journey they input their destination, the app then finds the nearest Uber driver to the user and sets the pick-up time, the time of arrival at the destination and the fare. The app will also provide the name and details of the driver which has been selected as well as the car description and the license plate. The fare is automatically deducted from the account which the user has linked to the app. The user also has the option to rate the driver and the ride as well as the option to provide a tip to the driver.  The customer can cancel the trip, although there is a cancellation fee for doing so.
What Are Uber Accident Claims?
Uber accident claims are claims you can make for injuries you sustained in an Uber accident as a passenger in an Uber, or involving an Uber vehicle, that was not your fault.  Or, you could make an Uber driver claim against another motorist that has caused your accident while working for Uber. These are accidents that can be caused by the drivers negligence, such as driving recklessly or negligently, by going over the speed limit, by going through red lights, by not indicating when turning or by drinking before they drove.  Uber drivers are responsible for providing and maintaining the Uber vehicle, so you could claim for compensation if the poor condition of the vehicle has caused an accident, or caused you an injury. For example if the driver has not had the tyres, lights or brakes serviced and car crashes as a result. Or if the seat belts were not functional, resulting in you suffering unnecessarily severe injuries in a collision. The same principle would apply to accidents in which you have been knocked over by an Uber vehicle or have had an Uber vehicle collide with yours while driving.
It is worth noting that although the Department for Transport does not keep figures for the number of accidents caused by any particular private hire or taxi company the office of the Mayor of London does not believe that the number of casualties in Uber crashes in London is disproportionate to the amount of people who use private hire taxis in the city. Meaning you are not in any greater danger using an Uber than you are in any other vehicle.
You may also be able to claim if you were hurt while riding in an Uber without being in a collision due to the driver's failure to maintain the vehicle, such as if sharp objects such as pieces of broken glass were in the passenger's seat which the driver should have cleared up.
Who Do I Claim Against For An Uber Accident?
Who you claim compensation against for an Uber accident will be whoever was responsible for the accident. This may not always be a driver, some road traffic accidents (RTA) can be caused by another vehicle driver or caused by the condition of the roads. Problems such as ice, potholes, inadequate street lighting or signage can cause vehicles to have accidents. If this was the cause of the accident, then it may be the authority responsible for carrying out repairs, maintenance and roadworks who bear liability. If the accident was on a motorway then Highways England (or the equivalent body for Scotland or Wales) would be liable. If it was not on a motorway then the local council bears responsibility. Note that you would have to prove that the accident occurred because the organisation in question neglected its responsibility to repair and maintain the road in question.
In most Taxi accident claims the claim is made against the taxi company who the driver works for.  However in Uber accident claims, due to a clause in the terms and conditions which all users must agree to when installing the app, Uber is not liable for the negligence or the actions of the Uber driver. This means that the personal injury claim might need be made against the driver themselves; with compensation could be be paid out from the drivers own personal car insurance if the insurance admit liability or if the defendants lose the case. Cases in which the driver is uninsured will be dealt with by the MIB or view our Motor Insurance Bureau compensation guide.  If the accident was caused by the driver of a different vehicle then the claim will be made against them in the same fashion.
Hit And Run Claims Involving Uber Vehicles
Hit and run incidents are when a driver causes a road traffic accident and leaves the scene of the accident without stopping to provide their contact and insurance details. If you have been injured in a hit and run incident involving an Uber vehicle and have not been able to get the vehicles registration plate number, the drivers contact details or insurance details, then the claim will be different from an ordinary road traffic accident claim. However you will still be entitled to make a compensation claim. When drivers and pedestrians have been injured by hit and run incidents or any other road traffic accidents involving uninsured drivers then they can make a claim to the Motor Insurance Bureau. The Motor Insurance Bureau can provide compensation when it is not possible to recover compensation from the driver responsible for the accident. You can visit the website of the Motor Insurance Bureau here, and find a guide to making a compensation claim to the MIB (Motor Insurance Bureau) here. Note that Hit and run incidents should also be reported to the police.
Uber Passenger Assault Claims
It isn't just road traffic accidents which can occur in Uber vehicles. There have been a number of high profile incidents of Uber drivers being convicted or accused of sexually assaulting passengers. In one case Uber reached an out of court settlement with two women who accused an Uber driver of sexually assaulting them while they were passengers. That particular case was the first time Uber has been made to pay compensation for the actions of any of its drivers, as normally the company holds that Uber drivers are self-employed rather than Uber employees. In that case the court ruled that Uber had failed in a duty of care that it owed to its passengers by allowing them to come to harm at the hands of one of its drivers.
Drivers found guilty of sexual assaulting passengers can face prison sentences as well as having their licenses to drive taxis revoked. Uber allows users to report any threatening or inappropriate behaviour or physical contact by a driver on their website. But we also strongly recommend that you report any incident of inappropriate or violent behaviour to the police. Any instance in which you have suffered physical or psychological harm as a result of criminal behaviour, including sexual assault, could be grounds for making a claim to the Criminal Injury Compensation Authority.
Preventing Accidents Involving Uber Vehicles
There are some ways you can keep yourself safer from getting hurt in Uber accidents. One is to check the ratings that previous passengers have given to the driver, you are free to decline a ride from a particular driver if their low rating suggests they may not be a safe driver. Remember also that you can cancel a ride any time you want and request that the driver stops and drops you off in the first practical spot, though you may face a cancellation fee for doing so. Remember not to distract your driver by making lots of noise or moving about too much in the vehicle. And of course, always put on your seat belt.
I Was Not Wearing My Seat belt, Could I Still Claim Compensation?
Not wearing your seat belt when you were injured in an Uber accident which wasn't your fault would not stop you from making a claim for compensation, nor stop you from being able to receive compensation. This is because if responsibility for the accident itself in on the Uber driver then they are still at least partly liable for any injuries you suffer, even if there are steps you could have taken to minimize your injuries and keep yourself safer.
What it would do however, is possibly stop you from being able to receive the full amount of compensation that would have received if you were wearing a seatbelt. Because there was something you could, or should, have done to protect yourself from injuries there may be a ruling of contributory negligence. Contributory negligence is when the victim is still entitled to compensation from the liable party, but is also considered to have partial responsibility for what happened. In such a case as this you will still receive compensation, but a reduced amount.  How much lower your compensation will be will depend on the exact circumstances of the accident, but you could see your compensation sum reduced to as much as 25%.
In some circumstances you might be exempted from wearing a seatbelt. There are no automatic exemptions to wearing a seatbelt, for example pregnant women and disabled people are required to wear a seatbelt when driving and as passengers. (Uber provides cars accessible for disabled passengers.) However the protection offered to passengers by seatbelts needs to be weighed against any potential hazards they might present to passengers or drivers with certain illnesses or disabilities. In certain cases doctors have the authority to provide patients with a certificate which exempts them from wearing a seatbelt due to the potential dangers and difficulties that doing so might cause. If you were not wearing a seatbelt for this reason when the Uber accident occurred then you would not be found to have contributory negligence and the compensation you would be entitled to will not be affected. You can see the laws concerning the wearing of seatbelts here.
I Was Injured In An Uber Accident, What Should I Do?
Your first reaction to being injured or in an accident involving an Uber vehicle should be to first make sure that you are not still in immediate danger and to see to your injuries. If you are safe and not badly hurt you should start attempting to gather evidence. Keep notes of the description and name of the driver, the make and model of the vehicle and the license plate (this information should be sent to you automatically when you book the Uber.) Try to get the driver and any witnesses to the incident to give you their contact details and insurance details.
Take photographs of the vehicles involved and any damage they have sustained. This may require you to take numerous photos from multiple different angles, the more photos the better and you can't take too many. At the earliest possible opportunity you should take time to sit down and write down notes of the accident and the events leading up to it as clearly and in as much detail as you can while it is still fresh in your mind.
Getting Medical Care After An Uber Accident
You injuries may necessitate being taken straight to hospital or being treated by paramedics or first aiders at the scene of the accident. In any case you should seek medical attention after you have been in an accident. Even if you come away from the accident feeling as though you have not been seriously injured but injured then you should visit a doctor, especially if you begin to feel unwell at all afterwards. This is not just to ensure your own health's sake, it is also to ensure that your injuries are well documented. The sooner you seek out a medical exam, the better documented your injuries will be. This will make it easier to calculate a compensation fee for you and your solicitor to demand, and it will also make the evidence in support of your claim stronger.
Getting Help With Uber Claims In The UK
We advise you to seek legal advice on Uber accident claims before taking steps to begin legal action. You should speak to a legal expert for this advice. You can do that right now with our team of advisors using the contact details at the top and bottom of this page. The legal advice they provide is free and carries no obligation on your part.
You need to be aware of the fact that there is a personal injury claim time limit of three years if in the UK, meaning you have three years from the date on which the accident happened to begin a claim. If your accident only happened recently this means you should not feel rushed and can take time to consider what you want to do next. However the sooner you start gathering evidence, get seen by a doctor and seek legal advice, the better your chances might be of successfully navigating an Uber passenger accident claim.
Accident Personal Injury Claims Calculator
For different severities of injuries there are different levels of compensation to which you could be entitled. The more severe the injury, the longer it takes to recover and the greater impact it has on your ability to live a normal life the greater the level of compensation will be. For more minor injuries which you will recover from in a fairly small span of time the compensation may be just a few thousand pounds, for life changing injuries, which can include permanent paralysis, very large sums of money can be awarded. So for example a compensation payout for whiplash will be smaller than that awarded for a paralysis victim.
In the table below you will see the guidelines for assessing how much compensation can be awarded for different severities of injuries.
| Injury | Notes | Compensation |
| --- | --- | --- |
| Chest injuries (Severe) | Injuries causing serious heart damage and/or necessitating the removal of one or more lung. Resulting in significant permanent scarring and serious and prolonged pain. | £100,670 to £150,110 |
| Chest injuries (Minor) | Soft tissue injuries and/or fractured ribs which cause pain and disability for just a period of weeks. | Yp to £3,950 |
| Back injuries (Severe) | Lasting effects ranging from total loss of bodily functions to limited bodily functions. Lasting pain, personality change and depression. | £38,780 to £69,730 |
| Back injuries (Moderate) | Impacted ability to function. Exacerbation of pre-existing conditions and vulnerability to further trauma. | £27,760 to £38,870 |
| Back Injuries (Minor) | Cases where the recovery varies from a recovery to nuisance levels within 2-5 years or a full recovery within three months. | £2,450 to £4,350 |
| Loss of the spleen | Where there's continuing risk of internal infection and disorders | £20,800 to £26,290 |
| Loss of the spleen | Where there's no (or minimal) risk of internal infection and disorders | £4,350 to £8,640 |
Compensation Which Could Be Awarded For An Uber Accident
In a personal injury claim compensation is awarded to cover all of the negative effects that the accident and the injuries you suffered from it have had on your life. There is compensation for the effects of the injuries themselves as pointed out in the above section, but there are also special damages which can be awarded for the financial effects of the injury in a successful Uber passenger accident claim.
This compensation is awarded to cover things like medical costs for your treatment, for example the costs of private treatments you have received, physical and mental therapy sessions or medications such as painkillers you have purchased. The costs of care that you either require temporarily while recovering or on a permanent basis, such as paying for home nursing or home adaption. The costs of having someone perform ordinary day to day tasks for you that your injury prevents you from doing such as shopping, cleaning and gardening. The costs of pre-arranged events and activities which you could not enjoy or missed out on entirely because of your injury, such as holidays or concerts.
Loss of earnings, such as income that you did not receive as a result of having to take time off work to recover and potential future earnings that you missed out on because of your injury. Compensation for lost earnings can be paid if you have been forced to leave your job or have been left permanently unable to work as a result of your injury.
No Win No Fee Uber Taxi Accident Claims
Any personal injury claim you make with our solicitors can be done on the basis of a no win no fee agreement. This is an arrangement that can save you a lot of money, because you will not have to pay up front, out of your own pocket or pay at all in the event that your solicitor fails your case. In a no win no fee agreement your solicitors fees are conditional on winning the case (hence the alternative name Conditional Fee Agreement). If your solicitor does win the case they can charge you a "success fee" for winning the Uber passenger accident claim. Before beginning your case you will sign an agreement with your solicitor outlining how much of your compensation fee will be used to pay the "success fee".  The amount that a solicitor takes from their clients compensation sum can vary, but the usual agreed upon figure is often 25% of the compensation, which represents the recommended limit.
Why Choose Us To Handle Your Uber Passenger Or Uber Driver Claim?
Our solicitors have up to 30 years of legal experience and offer their services on a no win no fee basis, which will allow you to make a claim without taking a big financial risk. Accident Claims also offers you free legal advice without any obligations. We believe this shows the trust and confidence you can have with our personal injury solicitors.
Contact Us To Start Uber Claims In The UK
To start an Uber accident claim with one of our solicitors your first step will be to speak to our team about it. To discuss your situation with our team and find out if you are eligible to make a no win no fee claim you can either call us on 0800 073 8801 or use this form to schedule a time for us to call you. Don't forget that you can also speak to us for free advice if you haven't yet decided to commit to making a claim.
Essential Claims Guides And Resources Relating To An Uber Driver Claim
Uber's website:
FAQ On Uber Claims In The UK – Could You Make An Uber Passenger Accident Claim or Uber Driver Claim?
How Long Do I Have To Make Uber Claims In The UK?
You might be unaware that there is a limitation period that applies to most personal injury claims. When you are looking to make an Uber compensation claim, you should be aware that in most cases, you would have three years from the Uber accident to make your claim. However, this limitation period could differ in some cases. For example, if you want to claim for a child's accident, you could claim as their litigation friend up until they become an adult. Or, if you haven't claimed for them, they could make a claim once they reach the age of 18. They would have until their 21st birthday to launch such a claim. Time limits could also be different if the person injured lacks the mental capacity to claim because of their injuries for example. If you would like to speak to us about how long you could have to make an Uber driver claim or Uber passenger claim, we would be happy to assist you.
How Common Are Road Accidents In The UK?
If you want to claim Uber compensation for injuries sustained in a road traffic accident, you might wonder how common RTA injuries are in the UK. We can show you the below statistics relating to the year ending June 2021 from the DfT. As you can see, there were a number of casualties in all road user groups during this period. However, car occupants are the most commonly injured.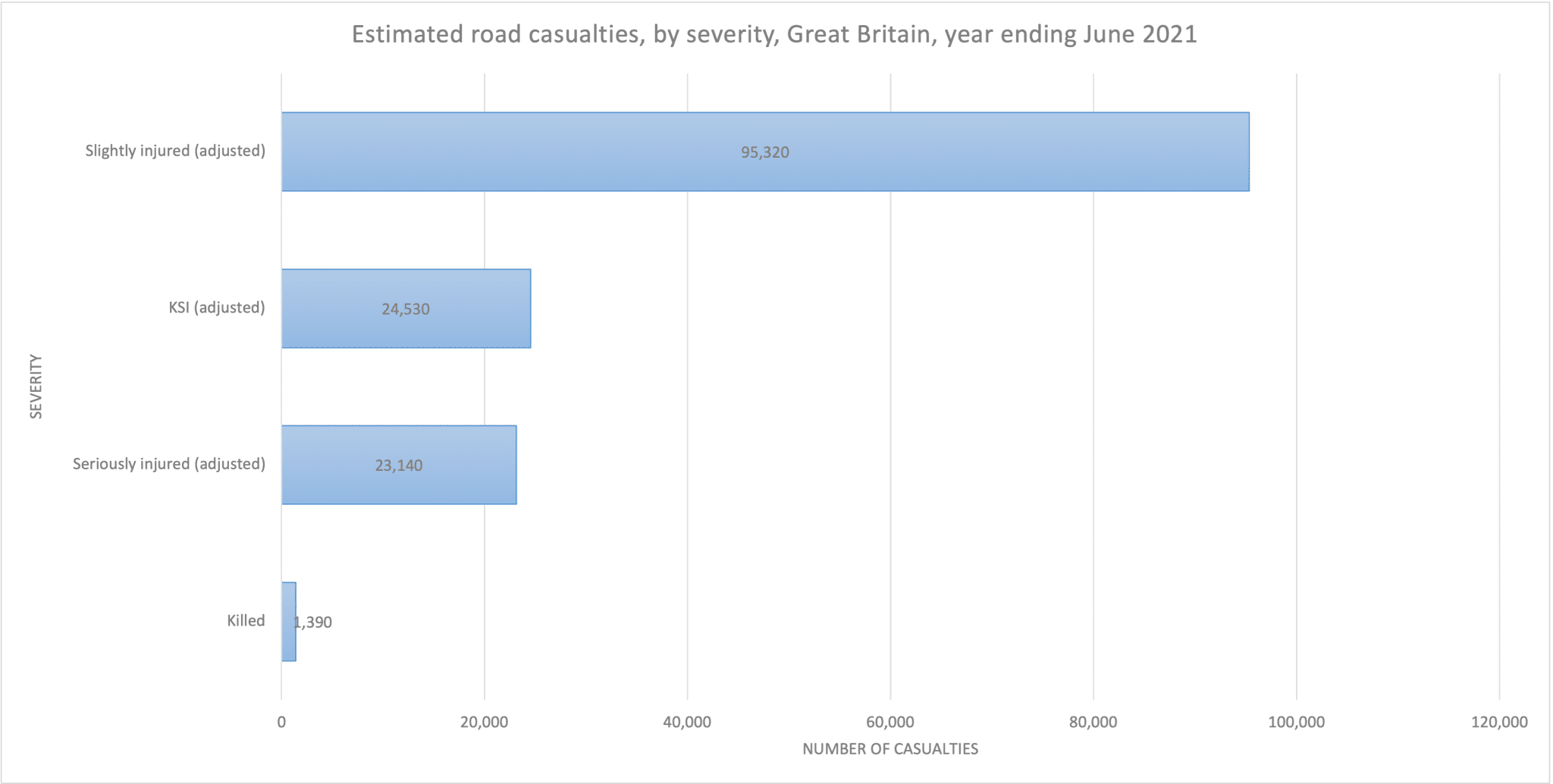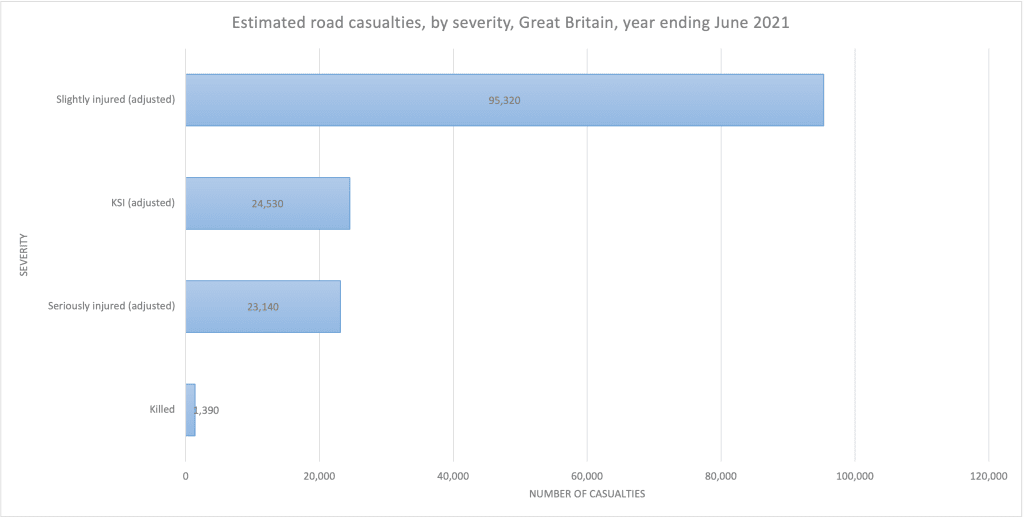 Can I make an Uber passenger accident claim?
If you're wondering whether you can make an Uber passenger accident claim, this section could help. The liable party for a road traffic accident could vary. It could include another road user or the local council.
If you call our team, and explain that you are looking to seek compensation, we will be able to assess your eligibility. We do not charge for an eligibility check, and all the advice we give you over the phone is free.
If we determine that you have a strong chance of claiming compensation we can provide you with a No Win No Fee solicitor to assist with your case. As our solicitors work on No Win No Fee terms, such as representing cases under a Conditional Fee Agreement (CFA), this means you don't have to pay any legal fees until your claim ends and compensation comes through. 
Can I make an Uber passenger accident claim if the three year limitation period is almost up?
Depending on how close you are to the end of the limitation period for your claim, we may still be able to help you. Please call us to discuss this, as we would need to assess your case over the phone to see if we could assist. Sometimes, it could be possible for a solicitor to file for an extension, which could give you more time to gather evidence and build a case. 
I want to make an Uber driver claim – can you help?
If you want to make an Uber driver claim as an injured driver who was not at fault for a road accident, please call our team. We could assess your case to see if we could assist you in claiming compensation.
What are some example compensation awards received following a successful claim after an Uber passenger accident? 
If you are injured as a taxi passenger, then the level of compensation you could be eligible to receive depends on a number of considerations. For example, when the value of your claim is being calculated, it may be considered how badly your injuries have impacted you. Because of this, giving examples of what other claims have been awarded can be counterproductive as the figure is unlikely to reflect what your claim could be worth.
In general, it can be helpful to consider that permanent injuries that cause constant disability and other permanent issues tend to be worth more in compensation than injuries that only cause short-term issues and heal fully. If you would like a personalised estimate of your claim, get in touch with our advisors. The more they know about your case, the more accurate an estimate they can provide when valuing your claim.
How long does a claim after an Uber passenger accident take?
Various factors can influence how long it can take to make a claim for injuries sustained as a taxi passenger. For instance, some pieces of evidence may take longer to acquire than others. Alternatively, the defendant may not admit liability meaning other evidence is required.
Reach out today if you have any other questions about how long your taxi passenger accident claim against Uber could take. Our advisors are available to talk to you at any time of the day.
Hopefully, now you have the information needed to see if you could make an Uber passenger accident claim or an Uber driver claim. Should you wish to get started with your claim, please contact our team.