By Joanne Jeffries. Last Updated 22nd September 2021. Welcome to this guide covering Southampton airport accident claims.
In this guide, we are going to discuss the possibility of claiming for harm suffered in an accident at Southampton Airport. Whether you were avoidably harmed as a flight passenger or a member of airport staff, our panel of expert solicitors could possibly help you pursue a personal injury claim.
At Accident Claims UK, we have up to thirty years experience in assisting victims of third-party negligence secure compensation for a range of damages, many of which will be further explained throughout this guide. Not all accidents that take place at an airport will lead to compensation claims those that are caused through negligence in regards to a breach in the obligated duty of care may qualify for compensation. As we will further elaborate in the following sections of this guide, there are numerous accident types that could be reasonable grounds for compensation, if you have suffered an injury or illness due to the negligence of a third party you may be eligible for a no win no fee claim for damages.
Call us today on 0800 073 8801 or continue reading for more information about how to conduct successful Southampton airport accident claims.
Select A Section
A Guide To Accident And Injury Claims For Accidents At Southampton Airport
With just under 2 million passengers using its facilities in 2018, the airport itself can get very busy, Southampton International Airport is Hampshire's only airport. As the home to an array of tour operators, the airport can connect passengers to over 30 destinations worldwide. Accidents that could potentially happen at an important could be caused through a lapse in health and safety procedures. Not all accidents that will take place at an airport will be due to third party negligence but those that happen through negligence may make the basis for a compensation claim.
Furthermore, it is important to note that your claim could be taken on a No Win No Fee basis. Alongside important information on how a personal injury claim works, we will discuss how the terms of this type of agreement work and how claimants could benefit from the arrangement.
This guide is not limited to passengers and customers. Even employees of Southampton International Airport who are injured or become ill through employer negligence, could pursue a claim against their employer with the help of a personal injury solicitor. Read more to find out how this process works and how you could begin your claim.
What Are Accidents In Southampton Airport?
There are several different types of accidents that could take place in an array of airport environments, accidents that we will be talking about are accidents that could happen if obligated health and safety are not adhered to. This article will cover potential types of airport accident cases, including airport employee accidents, in more detail. A claim could be made against a wide variety of entities within the airport itself, such as a restaurant, café, shop, and many more.
In order to make a valid claim, a handful of key points should be proven to highlight that the claimant was a victim of negligence. For example, a personal injury lawyer must show:
A duty of care to the individual was breached.
Said breach lead to an unwarranted accident.
The claimant was made to suffer as a result (E.g. physical, psychological, illness, etc.)
If these basic measures can be proven, you may have grounds for a valid claim. Whether your claim is valid within the applicable personal injury claims calculator will depend on the nature of your circumstances. Typically, this time limit is 3-years, however, there are some extenuating factors that may waiver this. For example, if the victim is a child under the age of 18 then a parent/guardian could conduct a claim on their behalf. If a claim is not made before their 18th birthday, they will have until their 21st birthday to pursue a claim on their own accord.
You can call our advisors at any point to discuss such terms and conditions or simply to discuss whether your claim is valid under a free, no-obligation consultation.
Southampton International Airport Aviation And Ground Safety
To uphold reasonable standards at all times, airports must by law implement various safety strategies and follow basic regulations. Failure to do so could increase the risk of hazards arising and thus compromise the safety of those on-site. For example, a study by the Health and Safety Executive (HSE) of RIDDOR and Enforcement statistics  for the Air Transport industry highlights that 594 employees in air transport were specific or majorly injured, over the 5-year span from 2009/10 to 2013/14. Further from this, a total of 52 casualties caused by accidents involving UK registered aircraft in UK airspace involving commercial air transport and generic aviation in 2018 across the UK. More information on these aviation statistics can be found on the Gov.uk website here.
You can also find information on common work-related illnesses that employees could suffer from. This is based on the 2019/20 statistics from the HSE across all industries.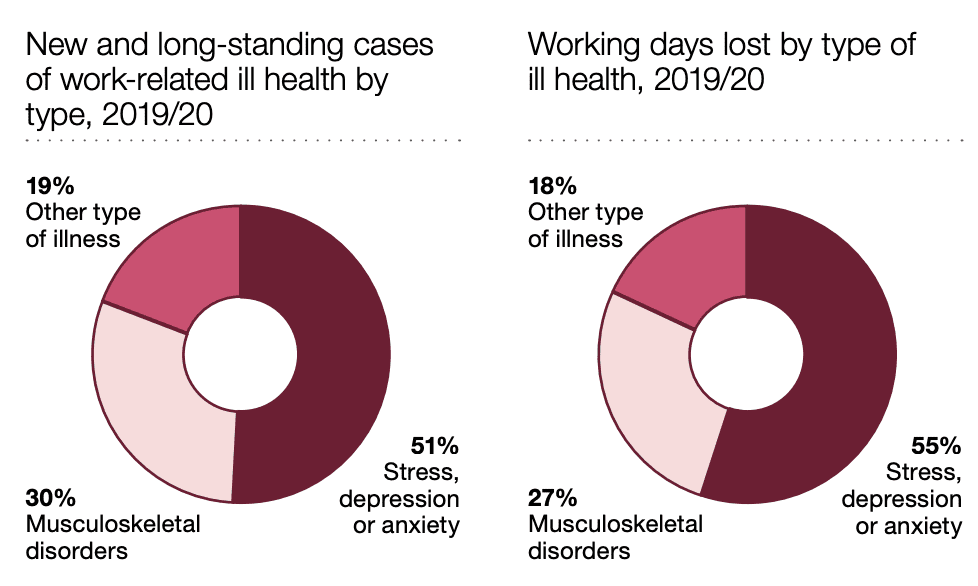 According to the Health and Safety Executive (HSE), in order to uphold reasonable standards of care, an establishment should implement certain preventative methods to minimise risks as often as possible. As such, this could be through simple tasks, such as regular housekeeping, routine inspections, risk assessments and correct training.
Further from this, an airport will typically carry out basic safety procedures before passengers enter the departure lounge to ensure any hazardous items are confiscated. Some of these restricted items include:
Medications: If you need to take certain prescription medications away with you, you may need to carry additional documentation of what these items are to show to airport staff upon arrival.
Gas devises: Some gases are restricted from air travel, such as tear gas, gas cylinders, etc.
Flammables: This includes both liquid and solid flammable items, such as firelighters, paints, lighter fuel and thinners.
Explosives: Any item which may be considered potentially explosive, including fireworks and party poppers.
Acids: Acidic liquid are restricted from travel, such as acids, corrosives, alkalis or caustic soda.
Instruments: Certain instruments may also be restricted from air travel if they retain magnets or mercury. But passengers could carry thermometers (which use mercury) in their hold luggage and not their hand luggage providing they are carried in a protective case.
These are just a handful of the items restricted from air travel. For more information about which items may be prohibited in-flight, read the EC guidance.
Common Passenger And Employee Accidents At Airports
With so many different forms an accident could take, it would be almost impossible to list every single one; especially because each case is unique. However, in the sections to follow we will describe some of the most common examples our personal injury lawyers may have conducted for previous clients.
As previously stated, the circumstances of each case is unique and therefore may differ between claimants. For a free, no-obligation consultation with an advisor, call us today. Our experts can evaluate your circumstances and offer suggestions of what steps to take next.
Tripping And Slipping Accidents
A slip, trip or fall could take place in a number of different settings from a plethora of contributing factors. In an airport, there are a multitude of environments in which these passenger and/or airport employee accidents could arise. For example, if a spillage is neglected by cleaning staff, both passengers and employees could slip while walking over this surface. In addition to this, if loose cables are not properly secured to the floor then a person may trip and injure themselves as a result.
A slip or trip could result from a range of extenuating factors, many of which could be prevented if the correct precautions are taken. According to the HSE, these factors include:
Slips:
If there is too much or too little friction between a person's footwear and the surface they are walking on, a slip could occur. For example, friction may be induced through:
Oil/spillages/water
Loose rugs/mats
Ice
Weather hazards (e.g. rain, snow, etc.)
Trips:
When a surface is defective or uneven, a person could trip over and lose their balance. For example, a person could trip on:
Loose cables/carpeting
Obstructions
Poor lighting (causing a lack of special awareness)
Uneven surfaces
Potholes
Defective steps
As with most public domains, it is the airport's responsibility to uphold a duty of care for members of the public at all times to ensure their safety and well being. Without these measures, an accident at Southampton Airport could potentially occur.
Accidents Caused By Baggage And Baggage Facilities
A personal injury lawyer could also help you secure a settlement amount for damages from a damaged and unmaintained baggage carousel if it caused avoidable injuries. At the busiest of times, multiple baggage carousels could become busy with passengers from multiple flights. As such, an airport baggage accident could arise a lot easier than one may think. For example, if the carousel is not stacked correctly then passing luggage could fall and land on passengers as they wait in the same vicinity. Further from this, if an employee isn't given the correct training or supervised while loading heavier pieces of luggage onto a transport vehicle, they could suffer as a result. Baggage handler's are often at risk of suffering a back injury especially when luggage is not marked as being particularly heavy.
Accidents Using Passenger Lifts And Escalators
Any form of transportation across an airport should be signposted with safety advice on what care should be taken while using stairs, escalators, lifts, travelators and so on. Maintenance checks and safety regulations, are vital to prevent an accident occurring at Southampton Airport facilities as if lifts, escalators and travelators are not serviced, maintained, repaired when damaged accident causing injury could potentially occur. For example, an accident at an airport could arise if the stairs of an escalator are defective or the emergency stop button on a travelator malfunctions.
If you are injured through no fault of your own and want to pursue a claim for compensation it is important to do as much as you can to gather supporting evidence for your case as soon as the accident occurs. According to Citizens Advice, you should seek to gather:
Photographic evidence
Witness contact details
Accident reports (i.e. after reporting the incident to the relevant body)
Medical treatment (To thus provide medical evidence of your suffering)
By following these simple steps, you could provide sufficient evidence to support your claim.
Airport Shuttle Bus And Other Transport Accidents
In order to move around the airport quickly and efficiently, some passengers and employees may require transport services; especially if there is a transfer flight across a stretch of runway. Further from this, employees may utilise some vehicles to transport luggage, stairwells, fuel and other such facilities for each individual airlines. In larger airports, it may be required to travel from terminal to terminal via train or bus for connecting flights.
For example, a Southampton Airport bus crash could occur as passengers are transported from a flight to arrivals if the operator is driving carelessly or is not properly trained in the first place meaning it maybe possible for those injured to make a claim for their suffering.
Southampton Airport Restaurant, Shop And Facility Accidents
As outlined by the Food Standards Agency (FSA), establishments which distribute food should uphold food hygiene standards at all times. If they fail to do so and these measures subsequently drop to a substandard, then a customer could be at risk of an allergic reaction or contracting food poisoning. In some cases, an allergic reaction could be fatal.
The FSA suggests there to be 14 main substances which could be considered a high risk for those with allergies. These substances are:
Crustaceans: Prawns, crabs, lobsters, crayfish, etc.
Eggs
Gluten: Cereals, wheat, rye, oats, barley
Soybeans
Peanuts
Lactose
Mustard
Celery
Nuts: Walnuts, cashews, almonds, hazelnuts, pistachios, etc.
Sulphur
Molluscs: Whelks, snails, oysters, mussels, squid, etc.
Lupin
Fish
Sesame
As such, the risk of an allergic reaction can be prevented if food establishments clearly label these allergens in emphasised typeset (e.g. in bold) for customers to see. For more information about allergic reaction claims, read our guide.
Workplace Accidents In An Airport
Your employer may need to provide a range of mandatory training(s) and equipment in order for you to carry out your daily tasks successfully. Without such measures, it may put both employees and passengers in danger. For example, to operate certain machines, employees must be issued Personal Protective Equipment (PPE) to protect them from harm. This could be protective goggles, gloves, ear defenders or footwear. In such cases, if protective goggles are not issued for particularly tasks, then an employee could suffer an eye injury which, in extreme cases, could render them blind and unable to operate machinery correctly.
If your employer neglected their duty of care to you and you were the victim of an accident causing unnecessary injuries at Southampton Airport call us today for free legal advice.
Workplace Accidents Affecting Baggage Handlers
As described above, a lack of training could lead to severe injuries for those conducting the task at hand or simply in the vicinity of airport environment. With heavier baggage, employees must both be supervised and trained to lift items in a particular way in order to avoid injuries, such as baggage handler back injuries, shoulder injuries or neck strains.
If you are an employee who manoeuvres heavy items on a daily basis, you could be at risk of carrying out particular tasks if you are not trained in manual handling correctly. According to the HSE, these include:
Pulling/pushing heavy equipment
Handling baggage inside an aircraft
Extending heavy items far from the lower back region
Handling items above knee level
Handling items above shoulder height
Lack of supervision by managerial bodies
Calculating Claims For Personal Injury – Updated September 2021
It is only natural to feel curious as to how much compensation you could receive when you come to pursue a personal injury claim. The figures below are based on JC Guidelines which are used as a guide for monetary amounts.
| Injury | Severity | Amount | Comment on Severity |
| --- | --- | --- | --- |
| Brain Damage | Less Severe | £14,380 to £40,410 | Injuries will have made a good recovery but may still have persisting symptoms such as impaired concentration ability, memory loss, and mood swings which may affect personal life and ability to work in the future. |
| Minor Brain or Head Injury | Minor | £2,070 to £11,980 | There will be little to no brain damage associated with these head injuries, and the bracket may change according to how long symptoms persist for, if there are any headaches present, and on the severity or the original injury. |
| Neck Injury | Severe (i) | In the region of £139,210 | This bracket covers injuries that include incomplete paraplegia, or permanent spastic quadriparesis. Injuries here may also result in a person not seeing any improvement in neck mobility despite wearing a collar for a number of years and who also suffers persistent severe headaches. |
| Neck Injury | Minor (i) | £4,080 to £7,410 | This bracket mainly covers soft tissue injuries, but can vary greatly according to persistence of symptoms, the type of treatment needed, and over all effect on a person's life. In general, injuries in this bracket will be expected to heal in one to two years. |
| Back Injury | Severe (iii) | £36,390 to £65,440 | This bracket covers fracture to vertebrae and discs, as well as other soft tissue injuries that lead to chronic conditions. These injuries will commonly result in persisting symptoms of pain, discomfort depression, loss of sexual function, impairment to mobility as well as posing a risk to future employability. |
| Back Injury | Minor (i) | £7,410 to £11,730 | Again, covering soft tissue injuries, this bracket can also change according to severity, treatment needed, how long symptoms take to pass, as well as affect it has on other parts of the body. Injuries in this bracket are usually expected to recover without surgery in two to five years. |
| Hip and Pelvis Injury | Severe (i) | £73,580 to £122,860 | Injuries in this bracket will include extensive fractures which affect the lower back that may require spinal fusion, as well as damage to organs near the hips and pelvis such as the bladder and bowels. This could lead to impairment of these organs, as well as affect women by presenting issue when they are in labour. |
| Hip and Pelvis Injury | Moderate (ii) | £11,820 to £24,950 | This bracket commonly covers injuries that require a hip replacement and can include cases where a hip replacement may be possible in the future because of the injury, and there will usually be persisting symptoms. |
| Leg Injury | Severe (i) | £90,320 to £127,530 | This includes injuries that are so severe, it leaves a person no better off than if the leg had been amputated entirely. This can include degloving injuries, or fractures that have required extensive bone grafts to treat. |
| Leg Injury | Less Serious (i) | £16,860 to £26,050 | This includes fractures and serious soft tissue injuries that do not perfectly heal. They may result in symptoms that persist such as a permanent limp, trouble walking, as well as cosmetic deformity and nerve damage. |
| Post Traumatic Stress Disorder | Moderately Severe | £21,730 to £56,180 | Recovery with special help. However the effects may go on to have a bearing on all aspects of life and cause significant disability. |
| Food Poisoning | Serious but short-lived food poisoning (ii) | £8,950 to £18,020 | For two to fours weeks or so diarrhoea and vomitting. Remaining discomfort and disturbance of bowel function and impact on sex life and enjoyment of food over a few years. |
While some online personal injury claims calculators can provide generalised amounts, you could receive a more centralised estimation by discussing your circumstances with an advisor from our expert team.
Other Types Of Compensation You Could Claim
Alongside any General Damages claimed (i.e. The physical/psychological injury or illness contracted) as exemplified above, you could also make a claim for what is formally known as Special Damages. These are quantifiable expenses which you may have lost throughout your recovery process. These could be claimed back as expenses to return you back to your previous financial state before the accident took place. These could include:
Medical Costs: Any unexpected medical costs or bills for treatment associated with your injury/illness could be recovered if you personally paid for these costs.
Care Costs: If you required additional care because you were unable to look after yourself as a result of the accident, this could be taken into consideration. The same can be said for special care equipment required too.
Loss Of Earnings: Both earnings lost in the past and any future earnings that could be lost may be taken into consideration.
It is important to note that you will need to prove such evidence with certain documentation. Therefore, it is important to retain any bank statements, wage slips, receipts, and so on to support your claim.
No Win No Fee Claims Against Southampton International Airport
When you speak to a personal injury solicitor from our expert team, they will discuss handling your claim on a 'No Win No Fee' basis. This agreement simply states that for your legal assistance for a Southampton Airport claim, your solicitor will deduct a 'success fee' from your final compensation amount if your claim is successful. This success fee is legally capped at 25%, however, you will discuss what this percentage may actually be prior to beginning your claim.
But, if your legal representative is unsuccessful in securing a settlement amount then you won't be held accountable for their fees. This means that the financial risk of pursuing a personal injury claim is significantly reduced and you can relax just that little bit more.
How Our Accident Claims Team Could Help You
We have up to thirty years' experience in conducting personal injury claims and we could assess the validity of your Southampton airport accident claims under a no-obligation consultation for free.
Even if we are not based in your area, in a large number of cases we could handle your claim by telephone or email. We could also arrange your medical assessment for you. This means that you may not have to meet with your solicitor face-to-face if you do not want to.
Start Your Airport Accident Injury Claim
Your claim could begin after one simple phone call, it's that easy. Below are some contact methods to reach one of our expert advisors. Our lines are open 24 hours a day, 7 days a week, which means we are always here to take your call.
Could I make Southampton airport accident claims for a wrongful death or fatal accident?
If your loved one was killed in a Southampton airport accident, you may be wondering what your position would be in terms of claiming compensation. After all, has someone not been negligent, your loved one could still be with you. While no level of compensation could make up for your loved one's death, you could claim compensation to ease the financial burden from the loss of your loved one. Your compensation award could include monies for funeral costs, as well as a bereavement award for those who depended on the person who passed away for financial support. We know only too well how difficult making such a compensation claim could be. After all, you may have to go over the details of your loved one's death. However, we handle such claims with the utmost tact and sincerity, and we will be here to support you throughout your case.
Could I make Southampton airport accident claims for an accident in the car park?
If you have been injured in Southampton airport car park, you may be wondering who your claim would be made against. There are a variety of different incidents that could happen in a car park, which could have a bearing on who your claim is against. For example, if a motorist drives erratically around the car park, your claim would usually be made against them if they caused the accident. However, if poor maintenance of the car park leads you to have an accident, your claim could be against the car park owner or operator. To find out more about making such Southampton airport accident claims please get in contact with our team.
Essential References
In the sections below are additional resources which you may find useful for your Southampton airport accident claims. Remember, if you are confused about anything at all, simply give our advisors a call.
Health And Safety Executive – Air Transport
Information and hazard management tips by the HSE for the air transport industry.
Civil Aviation Authority – Air Safety
Advice from the CAA on how to stay safe during air travel.
Back Injury Claims
If you were made to suffer a back injury at work, this guide could help you conduct a claim for compensation.
Broken Chair Accident Claims
You could receive compensation for an injury resulting from a broken chair, click here to find out more.
Road Traffic Accident Claims
In this guide we will discuss road traffic accidents and how they could be valid grounds for compensation.
Thanks for reading this Southampton airport accident claims guide.