By Brett Williams. Last updated 18th August 2021. Welcome to our guide on claiming for an injury at work as a new employee. Being injured in a workplace accident can be a terrible experience. It can affect your health (potentially also in the long-term), your ability to work, and your self-confidence. Being injured in a workplace accident that was not your fault, and was instead caused by your employer's negligence, could be both a violation of trust and your rights as an employee. You could be wondering, 'I am a new employee can I make a claim?'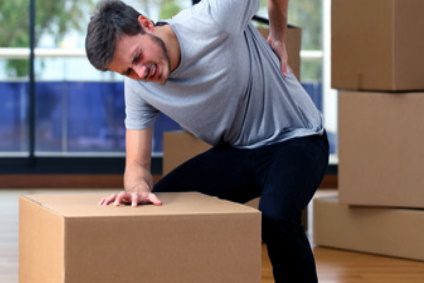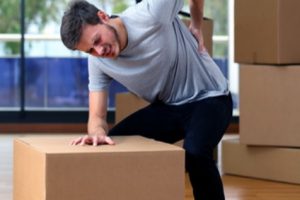 However, if you have only recently started working for an employer, you may be feeling confused, uncertain and apprehensive about attempting a claim. You may be worried that you do not actually have the right to try and start making a claim. You may worry that if you attempt to make a claim, you could sour the relationship between you and your employer. Or you may fear that you could be sacked or victimised by your employer for starting a claim.
Rest assured, you have a right to a safe workplace, just as every other employee does, right from day one of starting at a workplace. Subsequently, you could also have the right to seek compensation from your employer if you are injured because of their negligence.
Please read through this article for guidance about what to do about seeking compensation, and then get in touch with us if you have any further questions or you would like to know more about starting a claim through us.
To reach our team, simply send a message through our live chat, or call us on 0800 073 8801. Alternatively, make a request for someone from our team to get in touch with you.
Select A Section
A Guide: I Am A New Employee, Can I Make A Claim?
In this guide, we are going to inform you of all the basics of your employment rights and making a compensation claim. While it is true that you are not properly entitled to some of your rights as an employee until you have been with an employer for a period of weeks, months or even years, your rights to health and safety is an essential right to which you will always be entitled. This is regardless of your status within the company you work for. We will explain to you your rights as a worker on this page.
We are also going to explain some of the details of how making a compensation claim works, such as:
How to calculate your compensation.
How to make a No Win No Fee claim.
What evidence you should use to support your claim.
For broader information on workplace injury claims, see this workplace injury compensation guide.
What Is A New Employee Work Accident?
The workplace can be a potentially dangerous place. Even sedentary workplaces like offices could cause potential hazards. Employers have an obligation to make sure that they have done everything reasonably possible to remove hazards from the workplace or to provide protection from these hazards to their employees. If this responsibility is not met, then someone could end up being injured in a work accident. That person could be entitled to make a work accident claim.
You might be wondering "I am a new employee can I make a claim?" Yes, under certain circumstances, you can. Even if you have only just started working for a new employer, you are still entitled to the same health and safety rights as everyone else in the workplace. You are fully entitled to make a claim for compensation if you can provide evidence to prove that you suffered an injury in a workplace accident that was caused as a result of your employer's negligence.
Workplace Health And Safety In Numbers
The Health and Safety Executive, the UK's national authority on workplace health and safety releases an annual report on the number of reported deaths, injuries, and days lost caused by workplace accidents. You can read some figures here if you want to see the details. Some important figures from the report include the facts that:
111 people were killed at work in 2019/20.
693,000 people sustained non-fatal injuries at work in 2019/20.
2,446 died as a result of mesothelioma linked to past asbestos exposure in 2018.
38.8 billion working days were lost as a result of workplace injuries or illnesses in 2019/20.
1.6 million people were recorded as suffering from a work-related illness in 2019/20.
Workplace injuries and ill health cost an estimated £16.2 billion in 2018/19.
What Are My Rights When I Start A New Job?
When you are making applications for a new job, you have certain rights that have to be respected. These include the right to:
Not disclose details of any spent convictions to a prospective employer, apart from those in certain sectors, for example in roles where a DBS may be required.
Not be discriminated against in the job application, interview or selection process on the basis of gender, sexuality, gender identity, race, religion, nationality, age or disability.
Ask for reasonable adjustments to be made to the selection process to accommodate a disability.
There are some workers' rights that you are entitled to from day one of your employment, even if you are still in training, in your probationary period or on a trial period. Other workplace rights only apply once you have been working for an employer for a certain amount of time.
Your right to the protection of your health and safety is an unconditional basic right that you are entitled to from the very beginning of your time at your place of employment. Other rights that you are entitled to from the start of your employment include the right to:
Protection from discrimination on the basis of gender, race, disability, age, religion or any other protected characteristic.
Not have deductions made to your payslip other than those that are lawful, such as taxes.
Not carry out a workplace task if it is unreasonably unsafe.
The National Minimum Wage.
What Are My Rights When I Have Worked For One Month?
Once you have been employed as a worker for a period of one month, you begin to become entitled to further rights and protections. These are besides the basic ones outlined in the above section. You become entitled to:
Receive at least a week's notice period before you are dismissed.
You are entitled to medical suspension pay if you have to take time off because of certain medical issues.
You become entitled to statutory lay-off pay if you are temporarily stood down.
Your Rights After 26 Weeks Of Employment
Further rights are activated after you have completed your first 26 weeks (around six months) of your employment. Once you have been with an employer for 26 weeks or more you become entitled to:
Ask for flexible working hours.
Ask to take time off for training purposes (if your employer has more than 250 employees).
Take statutory maternity, paternity, adoption or bereavement leave.
Long-Term Employee Rights In The Workplace
It could take up to a year or two years of employment before you become entitled to all of your workers' rights. After one year, you are entitled to take unpaid parental leave. And after two years, you become fully entitled to the following rights:
Seek an employment tribunal for unfair dismissals if you feel that you have been wrongly or unfairly dismissed.
Unless you were dismissed for reasons of gross misconduct, you will be entitled to have your statutory notice period added to the length of your service if you were dismissed by your employer right before you reached your two-year service period.
Claim statutory redundancy pay if you are made redundant.
Request a written letter of explanation if you are dismissed.
New Employee Accident Injury Claims Calculator – Updated August 2021
Making a compensation claim means working out the amount of compensation you could be entitled to. The figure should fairly reflect the financial equivalent of the harm done to you by the injury and the injury's impact on your life. There are two categories in which compensation can be awarded. (You could claim both kinds as part of the same claim.) They are general damages and special damages. We will describe general damages first.
General damages is the term used to describe compensation that is awarded for the physical and mental effects of an injury. Calculating the value of this portion of an injury is a matter of looking at how severe they are. The more severe the cumulative effects of an injury are, the more compensation you could be entitled to claim in some cases.
The kind of questions that could be asked as part of your medical assessment include:
Will you have any lasting disability following the injury?
Will you have any lasting disfigurement from the injury?
How long has it taken you to heal from the injury?
Have you yet to recover? How long is your projected recovery period?
Have you any lasting psychological trauma from the injury?
We can't calculate the value of your compensation on this page, but we can help you work it out if you work with our team. To do so, call us today to reach an advisor. In the meantime, take a look at our compensation calculator. The values it shows are a rough estimate of how much compensation you could be entitled to receive for certain examples of injuries.
| Injury | Comments | Compensation |
| --- | --- | --- |
| Total loss of one eye | Dependent on age, psychiatric consequences, and cosmetic effect. | £51,460 to £61,690 |
| Toxic fume inhalation | Not severe enough to permanently affect lung function. | £5,000 to £11,820 |
| Rib fractures | Pain over a period of weeks only. | Up to £3,710 |
| Mild asbestosis | Where the level of respiratory disability/lung function impairment attributable to asbestos is 1–10%. | £14,140 to £36,060 |
| Back injury | Recovery without surgery occurs within about two to five years. | £7,410 to £11,730 |
If you'd like to know how much could be paid for an injury at work as a new employee, please call today.
How Do We Calculate Special Damages?
Special damages are the other form of compensation that you could be entitled to make a claim for following an injury. If you have suffered an injury, you may find yourself out-of-pocket due to losing some of your income or have unexpected costs. These costs and losses can include things like:
Medical expenses
Transport costs
Unpaid leave or permanent or long-term loss of ability to work due to a disabling injury
Cancelled plans (lost deposits)
When you face these kinds of expenses and losses, make sure that you are keeping hold of all of the documentation and paperwork related to them, from public transport tickets to invoices and wage slips. So long as you can provide evidence of your financial losses, you could be entitled to claim them back in special damages compensation.
No Win No Fee New Employee Work Accident Claims
You need to think carefully about how you will be able to afford to make a compensation claim. Making a claim by hiring a lawyer on the basis of paying legal fees before starting a claim could be risky. You could end up out-of-pocket if you lose your claim. You could also feel the claim wasn't worth it if you win, but only receive a small sum of compensation.
There are other options besides this, thankfully, when it comes to making your compensation claim.
One alternative is a No Win No Fee claim. This is a type of claim where an agreement is reached before beginning the claim between the client and solicitor. The agreement outlines a certain amount of the compensation claim that the lawyer will be entitled to take from the compensation sum, if any is awarded, as their success fee. This amount is legally capped and is, of course, conditional on winning the case.
It may be a safer option for those who are concerned about being out-of-pocket in the event of a failed claim. That's because it ensures that you don't have to pay solicitor fees if it is unsuccessful.
If you would like to read any further information about how the solicitors that we work with could help you to make an accident at work claim for an injury that you have suffered after you recently started working for an employer by making a No WIn No Fee claim, then you can read the guide on this page.
Start Your Claim
If you would like to start a claim or make enquiries for more information about some of the things that you have read here, you contact our team by doing any of the following:
Calling 0800 073 8801.
Requesting a call back from our team about making a claim.
Sending a message to our legal advice team using the chat feature that pops up at the bottom of your screen.
Why use a solicitor when claiming for an injury at work as a new employee?
If you have been injured at work not long after you've started your employment, making a compensation claim against your new employer might seem daunting. What you might not realise is that the process won't be dealt with by the company you're working for but their insurance company and that could make the claim even harder to deal with. That's because an insurance company won't want to know anything other than the facts that led to your injuries. They'll want clear evidence that shows how your accident occurred, who caused it and the exact nature of your injuries. If you can't show them in a clear way, they may reduce any compensation they pay or not offer a settlement at all.
For that reason we believe that it's best to take on a specialist lawyer to represent you when making an accident at work claim. By doing so the claims process should be easier and you could increase the chance of winning a fair compensation figure.
Our solicitors aim to do as much as possible for you during the claims process. They'll gather the evidence needed to support your claim and book a local medical assessment. Then they will handle all queries and objections from the defendant's insurer for you. All the while your solicitor will be there to answer any queries you might have and keep you updated about how things are progressing.
If you have any questions about how we could help with claims for injury at work as a new employee, why not get in touch today?
Essential References
Read our page explaining how much compensation you could be entitled to claim after suffering an injury in an accident at work.
We also have a guide answering Frequently Asked Questions about making accident claims for accidents at work that took place during an employee's probationary period.
Take a look at our guide to making accident at work claims if you were self-employed when the accident occurred.
Employee Accident Claim Statistics
Data from the Compensation Recovery Unit shows that in 2019/20, 79,027 cases registered to the CRU were employer-related. Additionally, 90,219 settlements in which an employer agreed to provide money to an employee in compensation were recorded as well. In all, a total of £66.835 million was recorded as having been paid out in employer-related cases in 2019/2020.
New Employee Injury Claim FAQs
How long can you wait to make a personal injury claim?
There is a time limit in effect when it comes to your right to make a compensation claim. This time limit is three years from the date of your injury or the date you obtained knowledge that negligence at least contributed to the injury or illness.
There are some exceptions to this time limit, such as if you were under the age of 18 when the injury occurred. But generally, you should begin your claim as soon as possible to make sure the time limit does not elapse before you carry out the claim.
Can I make a claim for personal injury at work?
If you have suffered an injury at work that was not your fault, then you could be entitled to claim compensation. If the accident was solely caused by your own negligence, you might not be entitled to claim.
How Do I Claim For My Injuries As A New Employee?
If you wish to make a claim for an injury at work as a new employee, start by calling our team for free legal advice. You can consult with them about whether or not you have solid grounds for attempting to make a claim. They can then explain how to take things further with a lawyer.
Thank you for reading our guide where we answer the question, 'I am a new employee can I make a claim?'
Guide by JY
Edited by RV