Fraudulent accident claims are prevalent in the UK. The charity Crimestoppers has put together a league table of the country's worst offending postcodes for "crash for cash" scams. Quite remarkably a Bradford or Birmingham postcode came out in 9 of the 10 hotspots available.
Worst Offending Postcodes SOURCE: Crimestoppers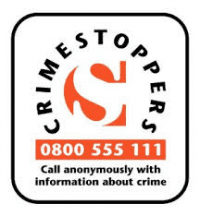 BD9 – Bradford
B10 – Birmingham
BD3 – Bradford
B11 – Birmingham
BD9 – Bradford
B8 – Birmingham
B9 – Birmingham
B25 – Birmingham
B7 – Birmingham
BL3 – Bolton
The charities new publications are part of a nationwide campaign to raise awareness about the impact of frivolous accident claims and essentially to put a stop to the large-scale 'crash for cash' scams happening on a daily basis.
Drivers in Bradford and Birmingham are being urged to be extra vigilant and report any suspicious activity. Crimestoppers has a hotline available for anyone to get in contact if they have information involving activity relating to insurance fraud. Insurance companies have been working hard with the charity providing information on key areas that need to be monitored more closely.
Typically a 'crash for cash' scam involves criminals setting up a crash that will lead to exaggerated accident claims and car hire bills. Insurance scams are being run by organised criminal gangs in what is becoming an increasingly lucrative market.
Accident Claims director Josh Donn commented; "It's always going to be a difficult battle to put an end to exaggerated personal injury claims. The disappointing thing is that scams are now being run by sophisticated organised gangs and members of the public can feel intimidated standing up to them. We recently spoke to a gentleman who was the victim of a 'flash for cash' accident but didn't proceed with a compensation claim out of fear. These gangs are targeting vulnerable people which make the process of stopping them even more difficult. All the staff at Accident Claims are committed to preventing insurance fraud and we report any suspicious incidents or claims to the Insurance Fraud Bureau (IFB).
As is the case with personal injury it is very difficult to prove that someone is in fact scamming the system. Whiplash claims are difficult to disprove and compensation can be achieved for even the slightest of bumps. Fraud detection systems have come a long way over the last decade. Defendant firms like Keoghs have made significant investments into their own fraud detection system many years ago which sees them successfully find and put a stop to a number of fraudulent accident claims.