By Joanne Jeffries. Last Updated September 10th 2021. Below, you will find our guide to finding accident claims solicitors for Lincoln accident claims. In it, we explain why you don't need to use local personal injury solicitors for a Lincoln claim.
Making an accident claim may be something you have no prior experience with. At first glance, for someone with no experience in making a personal injury claim, the process could seem complex and confusing, and you may not even be sure you have the basis for such a claim. Accident claims in Lincoln could arise from many different incidents, from whiplash sustained in a road traffic accident to medical negligence claims arising from surgical negligence. If you're wondering whether you could have cause to claim, you might want to use the services of accident claims solicitors covering Lincoln. But first, you may wish to read the guidance below, which could answer your most pressing questions about the accident claims process and how to find accident claims advice you can count on. For additional information specific to the type of personal injury claim you have, please don't hesitate to call us. Our phone number and other ways to contact us can be found at the end of this page. Whether you've suffered an accident in the workplace, road traffic accidents, or lost loved ones in fatal accidents, we could help. We could even assist with injuries sustained on council property.
Choose A Section
What Is An Accident Claims Solicitor Covering Lincoln?
Accident claims solicitors covering Lincoln are professionally trained lawyers in the field of injury law. They can help to advise you on the steps required to claim accident compensation for all sorts of different accidents including road traffic accidents, accidents at work and more. They could also work to put together a strong case against the liable party.
For a personal injury claim to be viable, there are certain things that need to be true. Firstly, you would have had to suffer injury or ill-health as a direct result of a liable person/entity taking action or being negligent with regards to your health and safety. This could be an employer who has not given you the proper training or equipment to do your job safely, or a surgeon who has not taken care to perform an operation properly. In addition to this, you would also need to make a claim within the accident claims time limit. While the accident claims time limit is 3 years in the majority of cases, there are exceptions to this, which our panel of solicitors could discuss with you. But how do you find the most appropriate personal injury lawyer for your needs? Read on for our advice.
Whether you are claiming for an injury at work or looking for a slip and fall lawsuit settlement, one our panel of accident claims solicitors have the relevant knowledge and expertise with regards to making claims for compensation. Our registered office may not be in Lincoln, but our team of personal injury experts could give you peace of mind that we'd be able to help you on the path to compensation.
In addition to experience, you might be considering making a claim using our using a no win no fee agreement. Our panel of accident claims solicitors work on a no win no fee basis. A possible idea for you is to read accident claims solicitors reviews on independent sites too, to read about the experiences other people have had with that particular personal injury lawyer.
Claiming For An Accident Or Injury At Work
Suffering an accident or injury at work could be devastating, particularly if it is a serious one that could impact your earning potential. Accidents at work that could lead to an accident claim would likely be those that happen because your health and safety needs were not meant. Whether your employer hasn't risk assessed a job and you've been injured, or they've not kept the building safe for you to work in, or they haven't provided the proper protective gear and you've suffered an injury because of this, this could leave them liable to have a personal injury claim levied against them.
If you are an employee making a claim for an accident at work against your employer, you may be feeling a little worried about what this might mean for your job. Simply put, nothing should change in terms of how your employer treats you. There is legislation in place to protect your rights to make a claim without recourse from your employer. Making a claim against your employer for undue injuries that you have been caused as a result of their negligence could also reduce the chances of the same thing happening to one of your colleagues in the future.
How Often Are People Injured At Work In Lincoln?
Injuries at work can, and unfortunately do occur frequently across the UK. For specific information relating to Lincoln work accident statistics, please see below. These statistics have been collected from the  Health and Safety Executive (HSE)  and you can find the full report here.

| Location | Total - non fatal injuries | Total - non fatal injuries per 100,000 workers | Fatal injuries |
| --- | --- | --- | --- |
| Lincoln | 124 | 199 | 1 |
Whiplash And Road Accident Claims
While the number of road accident injuries was lower in 2020, partly due to the pandemic than in 2019, accidents on the road may happen more often than you'd think. You can see by the government's figures below how many people were injured in 2019 and 2020.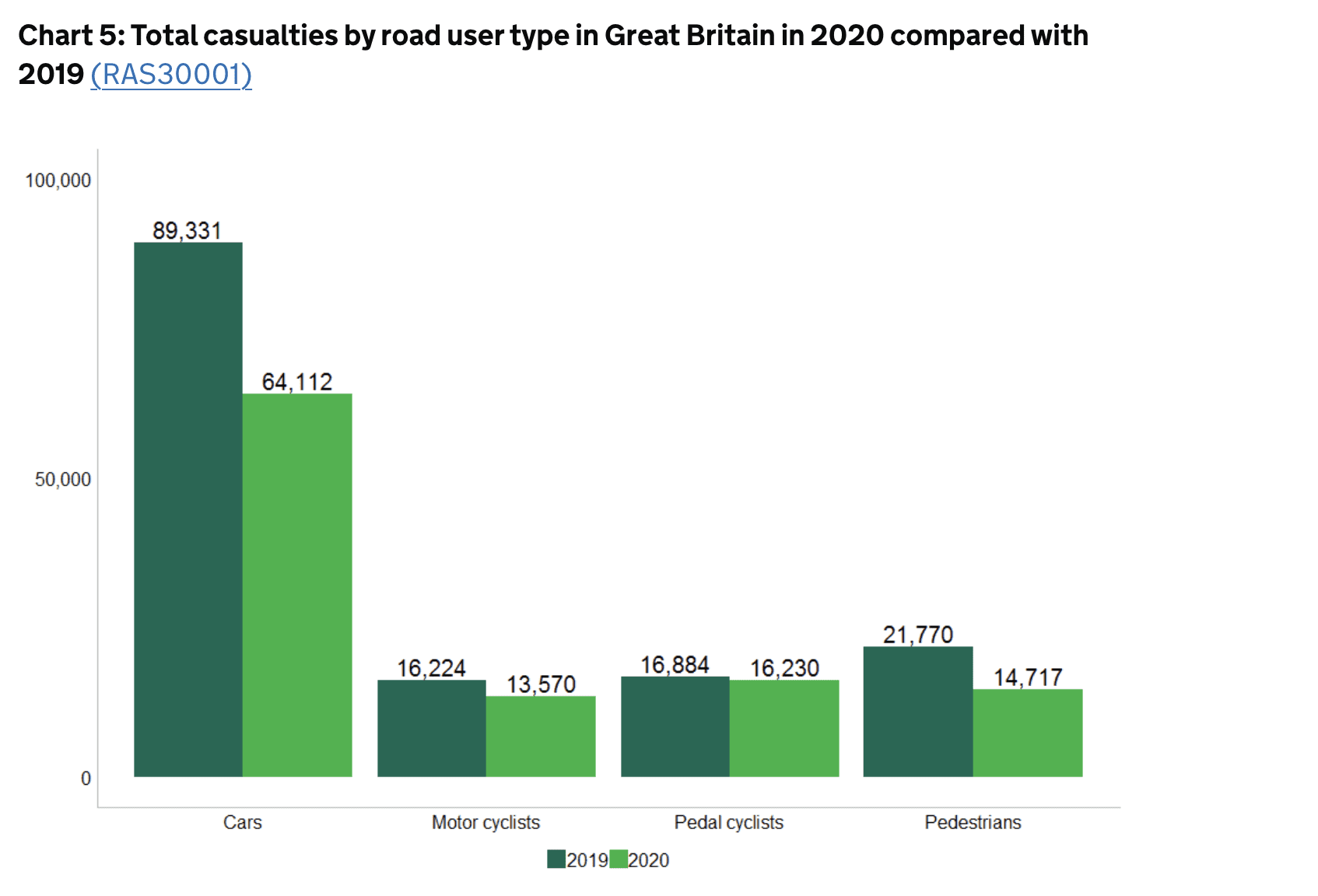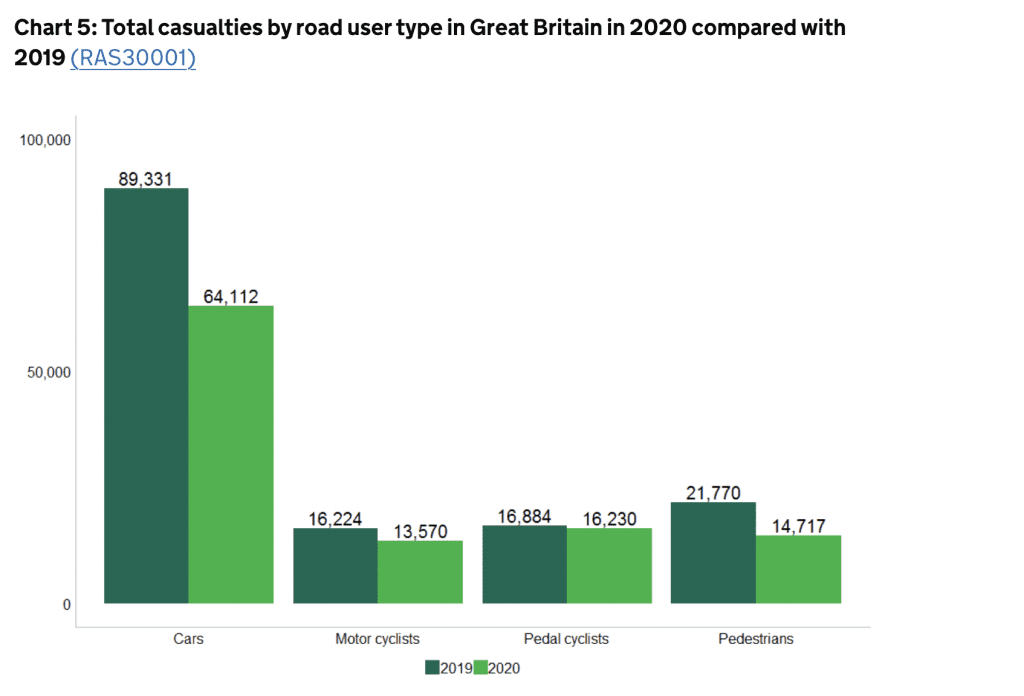 Whatever the type of road traffic accident you've been involved in, if it was not your fault, then you may be looking into accident claims solicitors covering Lincoln to handle a claim for you. Our accident claims solicitors could assist you with this. Some instances that could lead to a personal injury claim of this nature could include:
Head-on collisions
Read end shunts
Passenger accidents
Bypass accidents
Motorway accidents
Motorbike accidents
Cyclist accidents
Taxi Accidents
Bus accidents
And more.
Whatever the nature of the road traffic accident, if you've suffered an injury due to another road user's actions or omissions on the road, then you could have the potential to make a claim with an accident claim solicitor covering Lincoln.
In terms of the type of injuries that are commonly seen from road traffic accidents, whiplash could be one of the most common. Whiplash occurs when a force makes the head move backwards and forwards quickly in a jerking motion. This could cause a number of different symptoms, from neck and back pain to dizziness and nausea. Whether you've suffered whiplash or any other car accident injuries, contact a personal injury lawyer to see if you are eligible to claim for compensation today.
Falls And Tripping Injuries
Arguably injuries received as a result of a slip, trip or fall could be seen as common is that they could happen almost anywhere. Whether you have slipped on a supermarket floor due to some spilled liquid that has not been signposted or cleared up, or you have fallen from an improperly fixed balcony in a hotel your injuries could range widely. From scratches and small cuts to loss of function in your limbs or even death. If someone else's behaviour or negligence leads to you suffering a fall or tripping injury, then why not contact our panel of claims solicitors covering Lincoln to see if they could help you make a claim.
Compensation For A Criminal Injury
If someone has injured you in the course of criminal activities that they are partaking in, then you might not realise that you could be in a position to make a claim through the Criminal Injuries Compensation Authority (CICA). This agency helps to compensate victims of crime whether they were the intended victims of assault or whether they were injured inadvertently in the course of criminal activity, as long as the victims were not committing a crime at the time. Some examples of criminal activities that could lead to a compensation claim being sought could include:
Sexual assault
Physical assault
Battery
Kidnap
GBH
ABH
Mental injuries due to witnessing criminal activity
This list is not exhaustive though, so if your incident is not listed above, you could call our advice line for assistance.
Accidents In Public Place Claims
Public places could be parks, roads, car parks, pavements, or public pathways for example. If you are injured in one of these public places and it is due to the negligence of the person/entity responsible for making those places safe for the public to use, then you could potentially have cause to make a claim for compensation. Some examples of this type of claim could be if you fell from a broken bridge in a park that had not been made safe or signposted as being unsafe, or if you suffered an injury because of an already reported pothole in a public car park that had not been repaired. Even accidents on poorly installed or maintained park equipment could lead to a personal injury claim. If your child is injured in this manner, you could choose to claim on their behalf, or you could wait until they are old enough to make a claim for themselves, although this could prove more difficult in terms of gathering evidence later down the line.
Medical Negligence Claims
When you go for medical treatment, you may not expect to end up worse off in terms of your general health than before you went for help. However, this could happen if someone who is caring for you is negligent. Medical negligence claims could include care home negligence, birth negligence (towards mother or child), surgical error, misdiagnosis, dentist negligence and more. If you have been injured or your health has become worse as a direct result of clinical negligence, then you could have cause to claim.
No Win No Fee Accident Claims Solicitors Covering Lincoln
No win no fee accident claims solicitors covering Lincoln are what we recommend to those seeking to make a claim for compensation. This is because not only are you taking less of a risk financially through the no win no fee method, but you could also be sure a personal injury solicitor would be working to gain you the maximum payout for your claim, as this would mean they would get the maximum return on the effort they put in. This is because their fee would be a percentage of your compensation amount.
How Do I Contact Accident Claims UK?
Whether you'd prefer us to contact you or you would like to call us, we'd love to connect with you. 0800 073 8801 connects you to a member of our highly-trained team of advisors that could answer any questions on your accident claims in Lincoln, or help you begin your claim. Alternatively, you could fill our contact form in, and we'll get back to you at a time that suits you.
Examples Of The Most Commonly Asked Questions
If you want to know the answers to some common questions, you may wish to read the below.
How Will The Accident Claims Process Work?
The accident claims process does not have to be complicated when you call our team. We will talk to you about your experience and your injuries, and we'll give you our opinion on whether we feel you have a case that could lead to a successful accident claim. We could then connect you with a solicitor to help take your case forward. You would then be asked to sign a no win no fee agreement, see a medical expert, and your solicitor would begin to compile all the evidence needed to build a strong case. Whilst you may in some circumstances be required to go to court, this does not happen in all that many cases, as a good number are settled out of court.
Do I Need A Lincoln Solicitor?
You do not need a Lincoln solicitor to take your case forward if you do not want to. Our panel of accident claims solicitors covering Lincoln can help pursue any valid claim you may have.
Do All Claimants Need To See A Doctor?
Most people will be required to see an independent expert during their claim as this will lead to an independent medical report, which will form the basis of your evidence from which your potential payout is calculated.
Where Could I Visit A Doctor?
You could be seeing a local doctor for your medical assessment. Here are some examples of local experts on our panel:
Rajeev T Jahagirdar
Lincoln Clinic
The Terrace, Grantham Street
Lincoln
LN2 1BD
Mohammed Safdar
Runcorn Road, Wishby Road
Lincoln
LN6 3QZ
Could accident claims solicitors covering Lincoln help me if I have been injured on public transport?
Personal injury solicitors covering Lincoln could assist with all manner of public transport accident claims. Whether you have been injured at work as a driver of a Lincoln bus, or you were knocked over buy a taxi as a pedestrian, or even injured as a passenger on a train, if the accident was not your fault you could have a claim for compensation. Depending on who owned or operated the method of transport, your claim could be against a private business or a local authority. It could even be against another motorist. Our personal injury solicitors could help ascertain who was at fault for the accident you were injured in. We could also work out who could be held liable. For example, if a driver of a bus was at fault for the accident, it could usually be the bus operator that your claim was against.
A road traffic accident isn't the only way you could be injured on public transport, however. If you have been assaulted on public transport, for example, sometimes your claim may be through the Criminal Injuries Compensation Authority, whereas others might be against the operator of the bus. If you were injured by broken seating or fixtures, your claim would usually be against the owner or operator of the transport. No matter what type of public transport accident claim you're making, we would be delighted to help you get the compensation you deserve.
There are lots of accident claims solicitors covering Lincoln, which one should I choose?
Of course, as we have mentioned, there is no need to use a local solicitor for your claim. While this opens up a vast number of law firms and solicitors for you to choose from, this could give you a few headaches. When comparing solicitors and law firms you might find that many of them advertise that they are authorised and regulated by the Solicitors Regulation Authority, and are registered in England and Wales to practise law. However, there could be significant differences in the level of service that these companies provide. Therefore, it may be worth digging a little deeper to find out how many years experience they have. You could also investigate what previous claimants have said about their services, whether they could offer you any legal advice for free, and whether they work on a no win no fee basis.
See These Resources Or Services For Additional Information
Accident At Work Reporting – Here you'll see the HSE page on accidents at work.
Lincolnshire RTA Reporting –  Should you need to report a Lincoln road accident, this page might be helpful.
Local Authority – Lincoln council can be found here.
Pedestrian Accidents – You'll find details on making pedestrian accident claims here.
Assaulted At Work? – You may be interested in reading our detailed guide.
Gym Accident Claims – If you were injured in the gym and it wasn't your fault, our guide could help.
Hopefully, you've found our guide to finding accident claims solicitors for Lincoln accident claims useful. Now you'll know why you don't need to use local personal injury solicitors for Lincoln claims.