By Joanne Jeffries. Last Updated September 9th 2021. Welcome to this guide covering accident claims solicitors for York claims. Here, we explain what you need to know about finding personal injury solicitors for York injury claims.
If you've recently been injured during an accident that was caused by somebody else, you probably know that you might be able to make a claim for compensation. What you might be unsure of is which lawyer you should use. It is important for us to mention that you are not limited to accident claims solicitors in York, we offer a nationwide service meaning we can handle claims in many different places and we can pursue York accident claims even though we are not based in the area.
Here at Accident Claims UK, we have a panel of expert accident claims solicitors that could cover the York area for personal injury compensation claims.
In this guide, we'll explain how the injury claims process works as well as providing accident claims advice and different examples of negligence that could lead to an accident of this nature. We could help with medical errors, employment injuries and even claims against the council for personal injury. To discuss your claim today, please call 0800 073 8801 and speak to one of our specialists.
Alternatively, please carry on reading to find out more about how our no win no fee accident claim solicitors could assist you in making a claim for compensation.
Choose A Section
What Is An Accident Claims Solicitor Covering York?
Our panel of accident claims solicitors could help you seek accident compensation if:
Somebody owed you a duty of care which they breached (employer, business, local authority);
The breach in duty of care caused an accident which left you injured; and
The accident happened within the general accident claims time limit of 3 years (or you found out about your injuries within the last 3 years).
When you contact us to discuss your claim, we offer a free consultation to assess your claim.  This will allow us to assess the evidence to support the claim and help you decide if you have a good chance of compensation or not.  If you do, we could introduce you to one of our accident claims solicitors who will:
Work with you to gather as much evidence as is required (medical records, witness statements, photographic evidence etc.).
Compile the claim and send it to the defendant's legal representatives.
Handle all communication from the defendant, their solicitor or insurer.
Deal with any objections raised.
If you have any questions or require any additional info after reading this guide, please call and discuss your options with a specialist from our team.

Accidents And Injuries In A Public Place
Our accident claims solicitors covering York deal with claims for accidents that occur in public places. These are places which members of the public can use, visit or pass through without seeking permission. Examples include public highways, shopping centres, parks and footpaths.
If you're injured in a public place, we'd advise you to speak with a personal injury solicitor as it can be hard to identify who to claim against and under what regulations. In some cases, there may be an owner and an occupier who might be responsible for your injuries. If both parties deny liability or try to pass the buck to the other, you'll benefit from using the services of an accident claim solicitor who understands which legislation can be used to prove liability.
If you've suffered an injury in a public place and believe the accident was caused by a negligent act, call today to discuss how we could help you begin a claim.

Whiplash And Other Car Or Road Accident Injuries
There have been fewer casualties on the roads in 2020 than in 2019, which could be a result of the pandemic. however, such incidents still happen, as illustrated by the government's statistics for the period.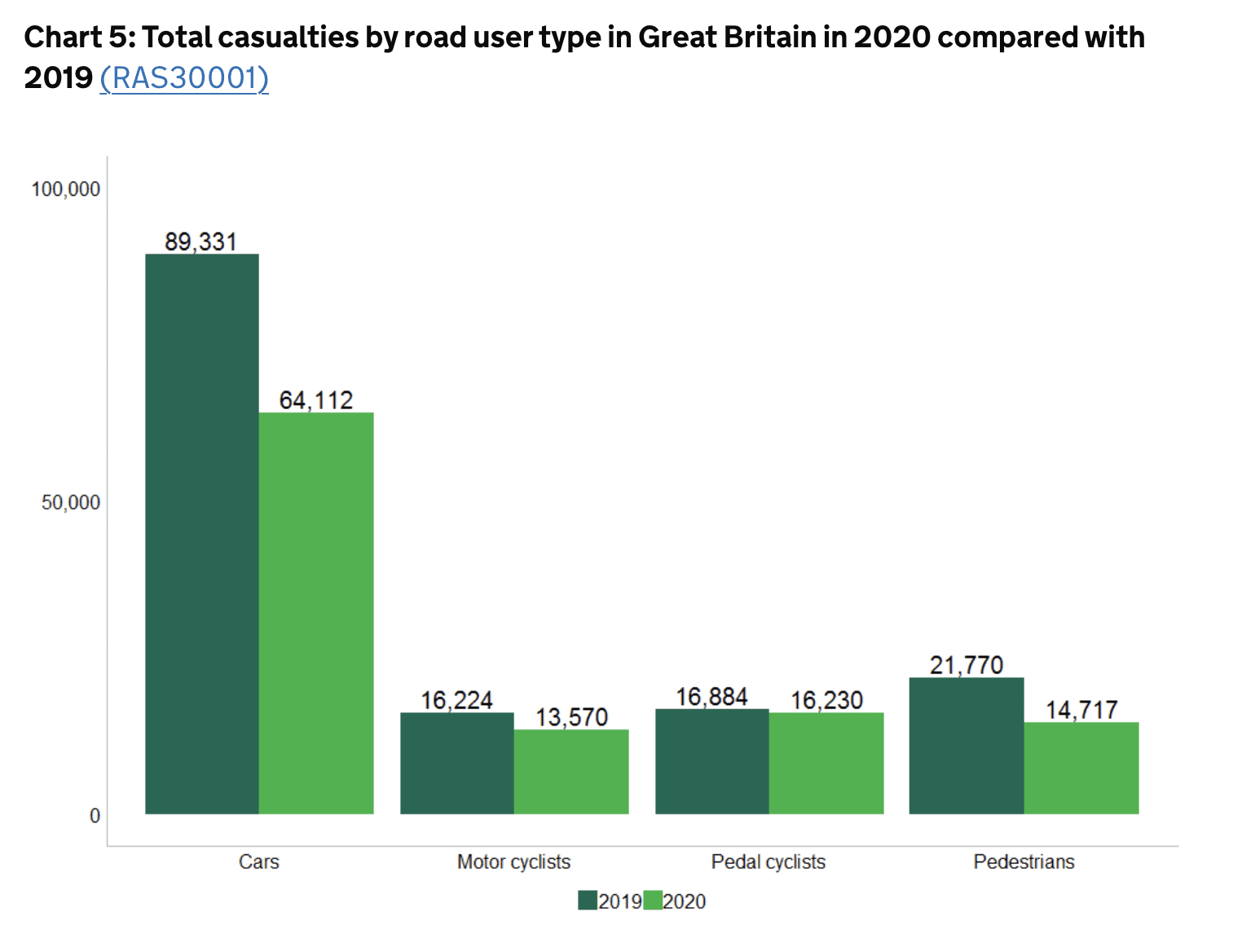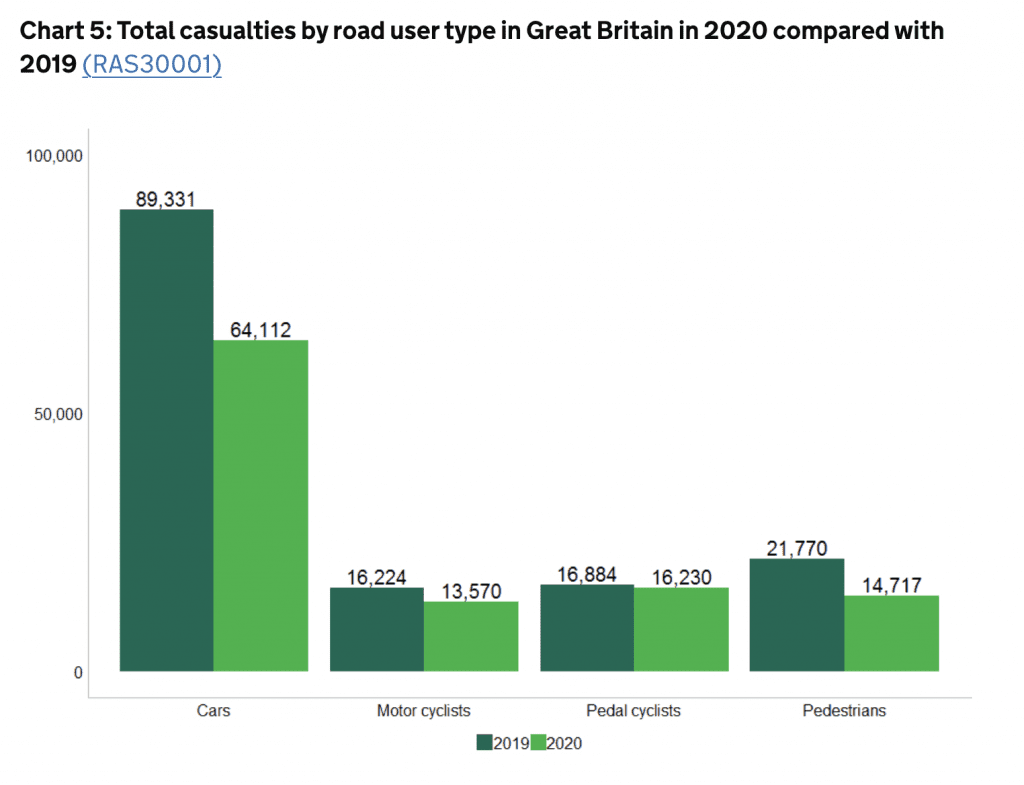 A very common injury that accident claim solicitors deal with is whiplash following a road traffic accident.  This type of injury can occur at low or high speed and might not be obvious for a few days following the collision.
To make a road traffic accident claim in York, you need to have been injured following an accident caused by another road user's negligence. This could be a pedestrian, car, lorry, cyclist, motorcyclist or bus.
Examples of negligence that leads to a road traffic accident claim can include:
Where another driver crashes into the back of you.
If a pedestrian steps out in front of you.
When a vehicle pulls out in front of you when there was no time to do so.
If another driver isn't paying attention because they're using their mobile phone.
To discuss car accident claims for whiplash injuries (or any other injury), please call us today.

Accidents In The Workplace
All employers, small, medium or large, have a duty of care to protect their employees at work.  This means that they need to follow guidance set out in the Health and Safety at Work Act 1974.
The legislation states that, as much as is reasonably practical, the employer needs to ensure the health, safety and welfare of all employees at work.
To do so they should undertake regular risk assessments of common work processes and make changes when risks are identified.  An accident at work could lead to a claim if:
Training has not been provided recently to all staff.
Personal protective equipment (PPE) was not provided.
Equipment or machinery was not maintained properly.
The employer should ensure the regular workplace is safe as well as risk-assessing any tasks that are carried out off-site too. If you're injured in an accident at work because your employer was negligent in protecting your health and safety, we could help you make a claim.

Statistics: How Common Are Accidents At Work In York?
The following table demonstrates the number of injuries at work reported in the York area and the number per 100,000 employees.  There's no more serious injury claim than a fatal injury so the Health and Safety Executive (HSE) record these too.
| Location | Total - Non Fatal Injuries | Total - Non Fatal Injuries per 100,000 workers | Fatal Injuries |
| --- | --- | --- | --- |
| York | 166 | 142 | 0 |
The national picture, according to HSE statistics, shows that the period of 2019/2-0 1.6 million people suffered from a workplace illness while, 65,427 injuries were reported under government safety regulations.

Medical Errors And Harmful Malpractice
All medical professionals have a duty of care to ensure their patients are kept safe during any treatment.  This means that they should follow recommended procedures, use suitable equipment, discuss any risks with the patient where possible as well as upholding hygiene standards.
Any negligent act by a medical professional that causes an injury, illness or makes the patient's existing condition worse, could lead to a clinical negligence compensation claim.  Medical negligence cases could be brought against surgeons, GPs, dentists, care workers, hospital staff, nurses or midwives.
A claim for medical negligence is possible for injuries sustained in cosmetic treatment as well as medical treatment and could be made against the NHS or a private hospital.

Trips And Fall Accidents
Many trips or falls can look minor to anyone that witnesses them, but they can lead to very serious and long-lasting injuries. They could happen just about anywhere too including at work, in the gym, at school, in a shop, a pub or a restaurant.
If the accident was caused because somebody else's actions (or lack of action), you could seek compensation against them.
For instance, the following scenarios could lead to accident claims solicitors covering York seeking compensation on your behalf:
If cables were left across corridors or walkways causing you to trip.
When a handrail fails due to damage or poor installation leading to a fall down the stairs.
If a floor became wet following a spillage, cleaning or a leak and wasn't cleared up quickly enough.
If you tripped on a hazard that wasn't visible due to broken lighting.
To discuss a slip and fall claim for your injuries, please let us know what happened by calling a specialist advisor today.

Compensation For Criminal Injuries
You may be surprised to hear that there is a government scheme which could pay compensation for being attacked or for other injuries and losses caused by crime.  The Criminal Injuries Compensation Authority (CICA) helps victims of crime by compensating them for their injuries. Claims can be made even if the criminal is never prosecuted or identified.
CICA claims are different to other claims of compensation as they have their own rules on who's eligible, what you can claim for and how long you have to make your claim. Therefore, we advise that to begin a CICA claim you hire a no win no fee solicitor to ensure you don't miss out on compensation you could be entitled to.
Claims can be made against the scheme for:
Physical injuries.
Mental injuries.
Physical or sexual abuse.
Funeral expenses.
Lost income.
Other expense incurred as a result of the crime.
No Win No Fee Accident Claims Solicitors Covering York
We've mentioned that our panel of accident claims solicitors covering York offer a no win no fee service throughout this guide, but how do they work.
Well, firstly, the agreement is actually called a Conditional Fee Agreement (CFA).  A CFA is a contract between solicitor and client which explains:
The client won't need to make any upfront payments.
They don't pay the solicitor if the case is lost.
And the solicitor will be awarded a success fee if they win the case.
The success fee is a fixed percentage of any compensation won and is limited to 25%.
We believe that making a claim through the no win no fee process is the least stressful way of claiming as it reduces the financial risk for clients. That's why all of our accident claims solicitors work on a no win no fee basis for any claim they take on.

Contact An Accident Claims Expert
If you'd like to discuss how we could help you begin a claim, then please get in touch today on 0800 073 8801, or by filling in our contact form.  One of our friendly team will work with you and explain your options right away.

FAQs Answered
When we take on new clients, we often get asked very similar questions. Therefore, to help make things easier, we've answered some of them here.
How Could Your Team Help Me?
We have a panel of accident claims solicitors who have up to 30 years' experience handling a variety of claims for compensation.  We're happy to provide free legal advice and always strive to ensure our clients receive the right amount of compensation for their injuries.
If you're unsure about anything, at any time, then we will take the time to discuss the claims process or answer any queries you might have.
Does My Solicitors Location Matter?
Nowadays, because communication is a lot easier (with email and telephone for instance), many solicitors are happy to deal with claims remotely. This means that you're free to choose a solicitor based anywhere in the country. It also means that you can concentrate on choosing one who specialises in injuries similar to your own rather than just choosing them because they're local.
Do I Have To See A Doctor?
All personal injury claims require a medical assessment to be carried out on the claimant. This is to demonstrate how serious the injuries were, what impact they caused at the time of the accident and if they're likely to have any future implications.
Our panel of solicitors ensure you don't have to travel far for a medical assessment by using a panel of doctors and specialists across the UK.
Where Could I See A Doctor?
We've listed some of our panel of doctors local to York below:
Adrian Thomson
132 Lawrence Street,
York, YO10 3EB.
Saleh Al-Ali
Millers Yard,
Gillygate,
York, YO31 7EB.
Stuart Lloyd
Manor Barn Clinic,
Holtby,
York, YO19 5WB.

What are the qualities you should be looking for in accident claims solicitors covering York?
If you have been involved in an accident that was not your fault, there could be a chance that you will want to make a claim and get compensation for what has happened to you. To do this, you might prefer to have experienced personal injury claims solicitors covering York on your side to give you the best chance of claiming the maximum compensation possible for your claim. But what should you be looking for in such a person? Let's take a look:
You could look for someone who is experienced and has handled many cases like yours before
Someone who has a good track record and a positive reputation in the industry could be a good choice
You may want someone who communicates well and will keep you up to speed with your case
It might be important to find someone who works on a no win no fee basis
You might want someone who is honest and well give you a realistic assessment of your case
It could be vital to choose someone who is authorised and regulated by the Solicitors Regulation Authority is registered in England and Wales
All of our solicitors tick these boxes, so do not hesitate to call Accident Claims UK to discuss your case.
Can accident claims solicitors covering York assist with allergic reaction claims?
If you have had an allergic reaction due to food that you purchased at any type of business, be it a restaurant, cafe, bar, or fast food establishment, you may be thinking about your prospects of making a claim.
While you are ultimately responsible for what you eat, any business selling food is responsible for making sure that you get all of the right information about allergens so that you can make an informed choice about what to eat.
At the top of the list in this regard is providing information about ingredients and 14 specified allergens within the food. If this information is not provided, the company in question is not adhering to their legal responsibility to give you this data, and so you have the grounds for making a personal injury claim.
Of course, bouts of allergic reaction symptoms can differ dramatically. Some individuals only suffer minor effects, yet there have been cases of fatal allergic reactions too. No matter how severe the impact of the reaction has been, you could consider making a case if the packaging on the food was not sufficient and/or the waiting staff failed to give you correct information on allergens in the foods they serve you.
Additional Info
To help you further, we've provided some additional guides, links and resources below:
Report A Pavement Defect – An online tool from York council to report potholes and other defects.
Whiplash Guide – Information from the NHS about the symptoms, causes and treatment options for whiplash injuries.
York Court – Important information about the local court including opening times and contact details.
Accident At Work Claims – This guide has more detailed information about the types of injuries you could claim for and how much compensation can be awarded.
Criminal Injury Claims – A thorough look at what you can claim for following a criminal act and the claims process that you need to follow.
Slips, Trips, And Falls On Snow Or Ice – A guide on how to go about making a claim if you have slipped on snow or ice through no fault of your own.
This marks the end of this guide covering accident claims solicitors for York claims. Now you should know more about finding personal injury solicitors for York injury claims.