By Joanne Jeffries. Last Updated 4th November 2021. Welcome to our case study relating to personal injury claims payouts for losing teeth.
This multiple teeth injury compensation case study shows how choosing the right personal injury solicitor can ensure you get the right amount of compensation should you be involved in a serious accident. In this case a teenage girl was involved in a car accident on the last day of her holiday abroad and led to a complex case when the Greek insurance company went bust halfway through the claim.
The girl lost three front teeth in the accident which happened when the other driver came around the corner on the wrong side of the road. Even though she was wearing a seatbelt the impact led to her head hitting the seat in front. As well as the loss of several teeth, she also had serious cuts in her mouth because a dental retainer broke with the impact which led to very serious bleeding.
When the girl's family decided to claim for personal injury compensation it was imperative that they chose the right solicitor as in the first instance they were dealing with foreign insurers and then the insurer went bust and the solicitor had to look to the Greek authorities for loss of teeth compensation in a protracted legal process. In the end the girl was awarded over £35,000 in compensation which shows how choosing the right personal injury solicitor can lead to the right amount of compensation for your injuries.
From our research this is a good case study showing how the claims process can work if you've lost teeth in a motoring accident at home or abroad. We can help with personal injury cases like this so call us on 0800 073 8801 if you want to discuss your claim today or read on if you'd like to know more about how the claiming for compensation for tooth loss works.
Road Traffic Accident Abroad Statistics
According to a UK government report there were nearly 25,000 serious road traffic accidents reported to the police during 2017 in the UK and 170,000 accidents in total. This type of data isn't available for European countries but there is another government report that shows the number of road traffic deaths per country.
In the UK, in 2015 to 2016, there were just over 1450 deaths in road traffic accidents in total. That equates to 27 deaths per million people in the UK which, when you compare to the Greek equivalent figure for the same period of 73 deaths per million people, is relatively low.
If the same difference is transferred to the serious (non-fatal) accidents in Greece, then it is possible to hazard a guess that there were nearly 75,000 serious accidents in 2017 which would suggest that road safety in the UK is a lot better than in some European countries. The figures the government reports don't tell us how many of these accidents involve UK residents, but the risks seem to be higher than driving on UK roads.
What Dental Injuries Did The Teen Suffer?
The teenage girl in this case lost three front teeth in the accident and an orthopaedic retainer broke in the accident causing damage to other teeth as well as severe cuts and bruises in her mouth.
In the period after the accident she visited a dentist to have the remaining half of the retainer removed and then the local hospital to deal with the cuts, bruises and damage to the rest of her mouth and teeth. The bruising was so severe that when she returned home the NHS dentist was unable to provide any remedial work for 6 weeks while the swelling and bruising reduced.
As well as the injuries to her teeth there was some psychological damage to the girl which the solicitor had to consider when putting the claim together.
The Allegation And Compensation Claim
The compensation claim revolved around the loss of multiple teeth but also took into account the pain, suffering, anxiety and embarrassment caused by the accident. The embarrassment came from the fact that due to the missing teeth and because the dentist couldn't attempt to fit false teeth for 6 weeks the teenage girl had to walk around with a large gap in her teeth. This made her understandably anxious and self-conscious and at the same time she struggled to eat and drink properly because of the missing teeth.
As well as compensation for pain and suffering the solicitor successfully managed to claim for the costs of dental implants, which is an expensive way to replace lost teeth, and the cost of therapy that the girl had to help her cope with the loss of her front teeth.
It was claimed that the other driver was driving on the wrong side of the road and so was negligent and caused the accident.
This demonstrates how a good personal injury lawyer can gain costs not just for the pain of the accident but also for ongoing and future costs too.
The claim was progressing with the Greek insurance company when they went bust halfway through and so the claim had to be restarted but with the Greek Auxiliary Fund which protects drivers involved in accidents where no insurance is available.
The case was settled, out of court, with a settlement that the solicitor and the teenager was fair compensation for her loss of teeth.
What Payout For Losing Multiple Teeth Did The Claimant Receive?
Following the failed claim due to the insurer folding, the solicitor finally secured a £35,000 payout for loss of teeth, replacement teeth implants, pain, suffering and remedial therapy from the Greek authorities. So not only did the girl receive compensation for the loss of teeth but the solicitor ensured that she had the best care possible. On the NHS the girl was offered dentures to replace her teeth, but these led to embarrassment as they kept coming out in front of her friends.
It was the solicitor who suggested dental implants to replace the teeth and also the therapy to help the girl get over the accident. These costs were then added to the claim and were successfully recouped as part of the claim.
It would've been easy to walk away from the claim when the insurer folded but because the girl's family chose a solicitor that understood European law well the claim for lost teeth was still able to be successful.
No Win No Fee Settlements For The Loss Of Multiple Teeth
If you're considering compensation for loss of teeth you may be worried about the costs of a legal claim against the other person involved. While it is true that some solicitors charge by the hour (regardless of the outcome of the claim), at Accident Claims UK we take all claims forward for loss of teeth on a no win no fee basis.
This means that, when take on your loss of teeth claim, we won't charge a penny up front, we won't charge you an hourly rate throughout the case and we won't charge anything at all unless we are successful in gaining you compensation.
We think this is the fairest way to deal with personal injury claims and makes it risk free for you to make a claim if you've lost your teeth in an accident that somebody else was to blame for. When you contact us we'll discuss how you lost your teeth, who was to blame and how it has impacted you in a free consultation.
Contact Us About Personal Injury Claims Payouts For Losing Teeth
If you're now ready to begin a compensation claim for lost teeth or tooth damage then please get in touch today. We're ready to work with you right away and have a team of specialist personal injury solicitors who will work with you, using our no win no fee service, once we've understood your case.
To get in touch:
If you're unsure if you're teeth injuries are suitable for a claim then don't worry as our team have dealt with numerous claims where clients have lost teeth in accidents and will know if your case is suitable once we've discussed it fully with you. So get in touch and we'll work out how best to proceed with your no win no fee claim.
What reasons could I receive personal injury claims payouts for losing teeth?
While we have explained that in the case study above a car accident caused a teenager to lose her teeth, there are a variety of other different types of injury and accident that could lead to personal injury claims payouts losing teeth. Some examples are shown in the sections below.
Personal injury claims payouts for losing teeth in an accident at work
Your employer has a duty of care towards you to protect your health and Safety at Work. They could do so by risk assessing the workplace, providing training and minimising any risks identified in risk assessments pertaining to your job roll. Should they fail to provide you with a safe working environment, or fail to minimise the risk of you becoming injured due to your working tasks, this could lead to you being able to make a claim for compensation for your injuries. These could include losing teeth.
Personal injury claims payouts for losing teeth in an assault
If you have been assaulted, in a violent attack, you could claim compensation for your injuries. If you were the blameless victim of an assault at work that your employer should have protected you from, then they could be liable to pay you compensation. However, in other cases where you were assaulted in St, for example, you could make a claim through the Criminal Injuries Compensation Authority. We could help you to claim for compensation and get the maximum settlement amounts possible for your claim.
Personal injury claims payouts for losing teeth due to medical negligence
You could also claim compensation for clinical negligence if a dentist or doctors negligent treatment or advice had led you to lose your teeth. Whether this was in a wrong tooth extraction, or another type of surgical negligence or medical negligence, we could help you fight for the maximum compensation payouts possible for your claim. Our specialist solicitors, authorised and regulated by the Solicitors Regulation Authority could assist you in making a claim on a No Win No Fee basis. You can see below how much compensation was paid out in clinical negligence in 2020- 2021 below.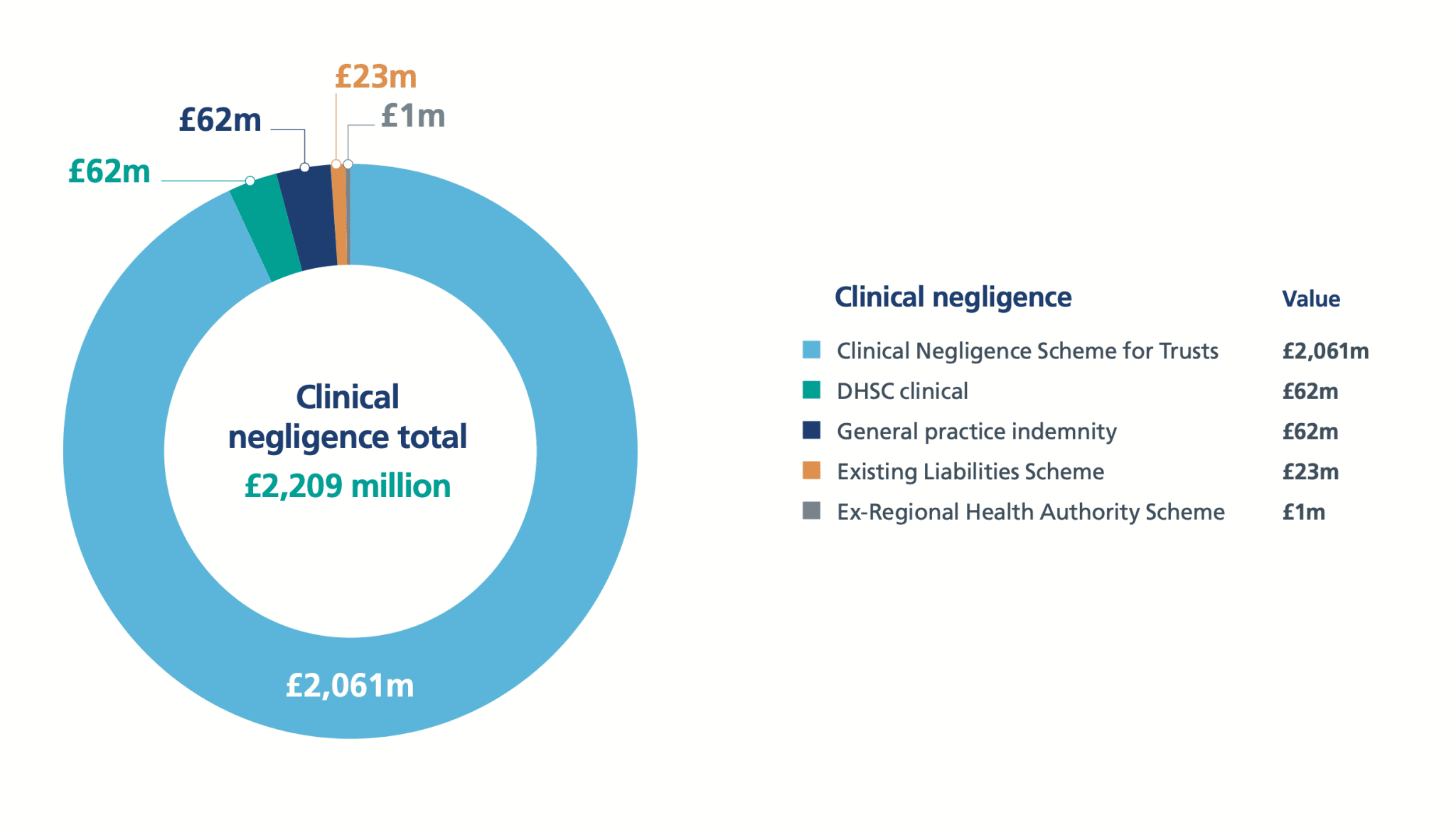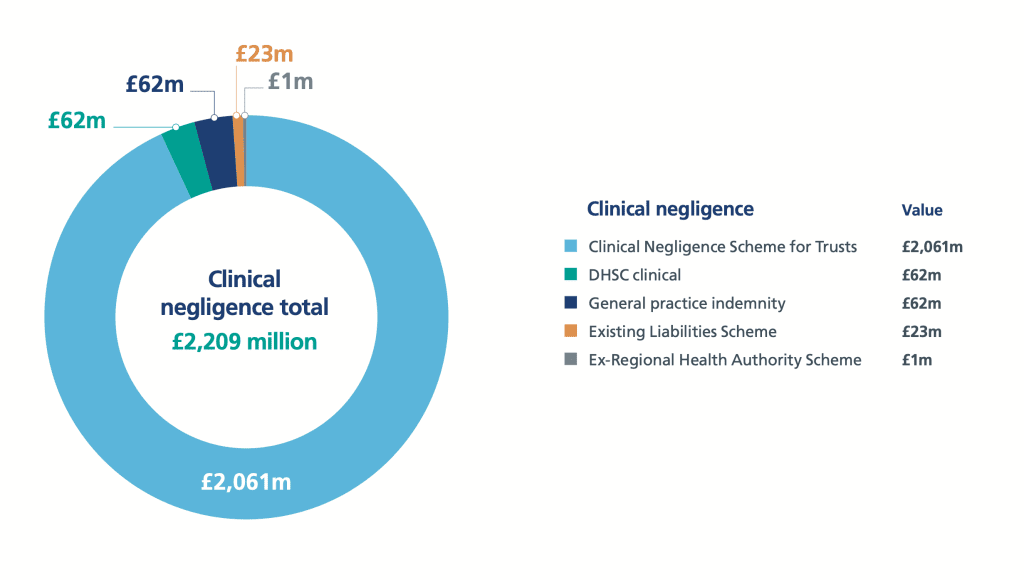 Personal injury claims payouts for losing teeth in a slip, trip or fall
Whether you are out and about on the street, or in a public building, you could claim compensation for a slip trip or fall due to a liable party's failure to remove a trip hazard. You could also claim if there was a trip hazard that was not signposted and you slipped come out tripped or fell and lost your tooth as a result. Slips, trips and falls are some of the most common types of accident that leads to personal injury claims payouts. You could claim against the local council for a pavement slip trip or fall that was due to their fault. Or, in some cases you could claim against private businesses who have left slip trip or fall hazards in their premises, or have not signposted them. If you'd like to find out whether you could be eligible for compensation payouts for lost teeth due to such an accident we could help you.
Useful Links Relating To Personal Injury Claims Payouts For Losing Teeth
Here are a few useful articles that may help you further if you're still deciding if you should make a claim for lost teeth or not:
NHS Dental Treatments – A useful guide about teeth treatments from the NHS including a section on how dental implants to replace teeth work.
Package holiday claims – If you have become injured on a package holiday our guide shows you how to make a claim for compensation and includes an alternative to a compensation calculator.
Thank you for reading our case study on personal injury claims payouts for losing teeth. Whether you've been involved in a road accident leading to a broken tooth, or want to make a dental negligence claims, our solicitors, authorised and regulated by the Solicitors Regulation Authority could assist you.