Accident Claims have a vastly experienced dental negligence compensation team
What is Dental Negligence?
In short dental negligence is the term used to describe sub-standard treatment administered by your dentist.
In the UK the General Dental Council (GDC) are responsible for setting and enforcing the standards across the dental industry.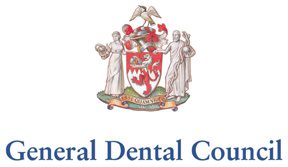 When you go and visit any professional you expect the correct level of service and the promised result. Accidents can happen anywhere. In some cases your dentist can let you down and expose you to pain and problems which need further dental work. If you have suffered as a result of going to see your dentist then you may be entitled to a negligence claim.
Accident Claims have a specialist dental negligence claims team who can talk you through the claims process and your prospects of success. Compensation can vary dramatically and depends on the level of incompetence that was displayed and the related suffering. Dental accident claims can result in compensation in excess of £60,000 for more severe cases.
It's is becoming increasingly more common for professionals to take short cuts and you could be left paying the price. In recent years we have seen some significant dental compensation awards. Sarah Taylor received £22,000 after a procedure at Broadwalk Dental Practice required her to have extensive corrective treatments thereafter. The dentist in question at this practice had removed a tooth he had just repaired whilst the patient wasn't even aware an extraction was going to take place. Twelve teeth and gum infections developed following the treatment. Although a pay-out was achieved, Sarah's dentist never admitted liability and has since retired from the profession.
More recently Carole Gavin sued Stevenage Dental Practice after a tooth had to be extracted because of a negligent surgery treatment. Carole received £5,000 for the suffering and negligence that she experienced.
When you see any medical professional you normally go in with a degree of trust. When you have been let down the Accident Claims team can put things right for you. Contact our dedicated team on 0800 073 8801 a call-back.
We understand that compensation may only be part of the solution. If necessary we can arrange for you to attend corrective dental surgery to get things back to normal as quickly as possible.
Don't delay, talk to the team @ accident claims today.