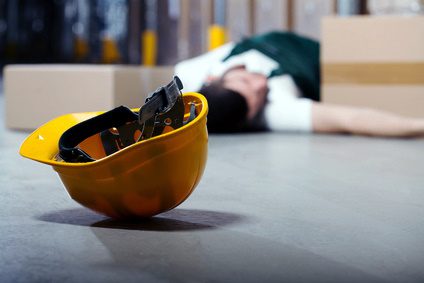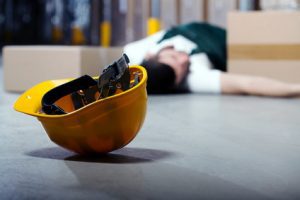 This online guide will take a look at the process of claiming for a workplace injury caused by a workplace accident, specifically preventable accidents that could happen at Amazon. This guide covers some of the ways these accidents at work could come about, and why you could be in a position to make a claim if you are injured while working in a warehouse.
There could be aspects of your claim that this guide doesn't specifically cover. This would mean you could have unanswered questions. If this is the case, then our claims team can assist you. Just give them a call on 0800 073 8801 to get the answers you need, and to learn how we can arrange for a lawyer to process your claim for you.
Select A Section:
A Guide To Claims Against Amazon For Warehouse Accidents
If you work or have worked in an Amazon warehouse, and you were injured in a warehouse accident that was not your fault, you may have the valid basis for a compensation claim. This online guide will be of value to you, as long as you are within the personal injury claims time limit. If you are unsure what this is, reach out to our claims team and they can tell you. This online guide aims to educate you about the reason why you could be eligible to make a claim, and how a lawyer can help you by processing your claim for you. This guide begins with a basic definition of what Amazon warehouse accidents are, and how liability works. We also look at some facts and statistics related to these accidents.
The middle part of this guide relates solely to different types of warehouse accidents. We will cover slips, trips and falls and we will also cover health issues caused by working in a cold environment, and crush injuries caused by warehouse accidents. Additionally, we talk about vehicle accidents in a warehouse, involving a forklift for example.
In the last part of this online guide we cover financial considerations when making a claim. This includes a simple table that lists injury types, along with possible compensation ranges. Additionally, we look at the kinds of damages a person might receive if their claim is a success, that will be included in their total settlement. Lastly, we are going to go over our core service offering, and explain to you how we can provide you with a lawyer under a No Win No Fee deal. They will process your claim for you, and you pay nothing to them until you actually receive a compensation payment.
We have tried to answer as many questions as possible in this guide, but your claim may have idiosyncrasies that are unique to it, and will raise additional questions. If this is the case, please call our claims team on the number at the bottom of the guide. A claim advisor will go over your claim with you, inform you of your legal options, then provide you with some free legal advice on how to get your claim started as soon as possible.

What Are Amazon Warehouse Accidents?
In this section, we look at what warehouse accidents are, and how an accident in a warehouse not just limited to Amazon Warehouse's could potentially happen and result in the victim being eligible to begin the personal injury claims process to get the compensation they are entitled to.
The Health and Safety Executive (HSE) is responsible for maintaining regulations that pertain to workplace safety in every sector, market or working environment. This means that Amazon has to comply with all the health and safety guidelines published by the HSE that relate to warehousing. If Amazon fails to comply with these legislative obligations, and an employee or member of the public comes to harm because of the slip in compliance, then they could be liable to pay compensation to the victim.
In some cases, the victim might partially contribute to the accident that they were harmed in. When this occurs, Amazon as the defendant will negotiate a reduced level of liability with the claimant's solicitor. This reduced liability is expressed as a percentage. If the claim is successful, then the amount of compensation the claimant receives is calculated using this percentage.
The concept of liability sounds complex, and sometimes it is. The good news is, our claims team is available to help you understand things better. Speak to one of our claim advisors, who will talk you through why your employer could be liable to pay you compensation.

Statistics For Accidents In Amazon Warehouses
According to the BBC these following statistics were published in the news article:
2015/16 – 80 injuries.
2016/17 – 114 injuries.
2017/18 – 149 injuries.
2018/19 – 99 injuries as of October.
Reference: https://www.bbc.co.uk/news/business-45795363
If you have been harmed while working in a warehouse through an accident that could have been prevented had the right policies and procedures been adhered to then you maybe able to make a claim for an accident at work.
Types Of Accident Which Could Happen In A Warehouse
Depending on warehouse conditions, there are many potential hazards that could result in a warehouse operator being injured. For example:
Slips, trips and falls – the most common of all non-fatal workplace accidents.
Being struck by a moving or falling object – falling from racking or shelving, etc.
Being crushed – under falling boxes, etc.
Being struck by a vehicle – for example, a forklift truck stacking items in a warehouse.
A cold environment – causing health issues such as chilblains, etc.
These are some of the more common accident hazards that could happen if health and safety is not taken seriously. Explain what happened to one of our claim advisors, and they will evaluate your claim for you, and tell you whether they believe the claim is valid or not.

Trip Or Slip Warehouse Accidents
According to the HSE, slips, trips and falls are the most common of all workplace accidents that don't result in a fatality. If you are working in an Amazon fulfilment centre, it is vital that management take all the necessary steps to ensure that such hazards are removed as much as possible to stop such accidents occurring. Examples of how such accidents could potentially happen;
Items that have fallen from storage shelves or racking could cause a trip accident.
Spilt fluids that have spilt on the floor in a warehouse causing a slip accident.
Faulty lighting or other safety features causing a falling accident.
If you are injured in a slip, trip or fall accident while working for Amazon, you must be able to prove that they have acted in a negligent manner inorder to be able to claim for any harm suffered.

Claims For Working In Cold Temperatures
Part of the Amazon warehouse safety protocols that the company has to adhere too, is ensuring that anyone working in the cold, at a temperature lower than -3c, is monitored to ensure that cold has not caused them harm. Typical health conditions caused by working in the cold include:
Frostbite – is a possibility if your skin is allowed to reach -1c for an extended period of time. Frostbite can be of the fingers, toes, ears, nose and other extremities.
Chilblains – are the result of damage to the capillary beds, which is permanent in nature, and is caused by being exposed to the cold repeatedly. The same areas of the body that can be affected by frostbite can also suffer from chilblains. Chilblains are red, and often very itchy.
Hypothermia – a very severe, sometimes life-threatening medical condition where the core temperature of a person's body has fallen too far. Severe shivering, fatigue, lack of coordination and becoming confused are the effects of hypothermia. Dilated pupils, blue skin and eventually unconsciousness are the main symptoms.
If you have to work in a cold environment, and you come down with a medical condition due to your working environment, then if it can be proven that your employee could have prevented your ill health, you could be able to make a claim. You can speak to our claims team to learn more.

Crush Injuries And Accidents
Crush injuries can be very serious and even fatal in the most extreme of cases. Below we have included some examples of incidents that could cause warehouse crush accidents:
A heavy item could fall from a storage shelf, trapping a person and crushing them.
Storage or pallet racking could topple over, landing on a person and crushing them.
A forklift could run over a person, crushing them underneath.
All of these examples show how an employee can very easily suffer a crush injury in simple accidents. If you have been crushed at work due to the negligent actions of a third party then you could be able to make a claim. Call our claims team to find out if you are eligible to claim or not.

Warehouse Vehicle Accidents
Warehouse vehicles are not only forklifts they can include other vehicles even transport vehicles, these accident if they occur could cause serious injuries possibly life altering. Examples of how such accidents could occur are listed below;
A lorry that is unloading at a warehouse, backs up too far and runs over the foot of a warehouse worker.
A forklift being driven by an untrained and uncertified driver collides with a member of the warehouse staff, causing an injury.
A trolley that is part of an automated picking system, fails to sense a warehouse worker is close by due to a faulty sensor, and collides with the worker causing an injury.
Not all accidents that happen within a warehouse that go on to cause injury will be through negligence but if the accident could have been prevented and an injury avoidable it may be possible to pursue a claim against Amazon. We can provide you with a personal injury solicitor that will process your claim for you. To learn more about this service, speak to a claim advisor today.

Compensation Calculator For Work Accident Claims
This table below was created based upon the actual judicial guidelines that the UK legal system uses to put a value on injuries. You can look up your injury in the table and then check the potential range of compensation you could be able to claim.
| Injury | Severity | Amount | Description |
| --- | --- | --- | --- |
| Head Injury | Minor | £2,070 to £11,980 | In cases such as this, the brain damage inflict will have been minimal. An injury of this nature might have different levels of injury, take different recovery times, and display different symptoms. |
| Shoulder Injury | Moderate | £7,410 to £11,980 | Frozen shoulder with limitation of movement and discomfort with symptoms persisting for about two years. |
| Shoulder Injury | Severe | £18,020 to £45,070 | As a result, you could experience pain associated with neck injuries and involving damage to the brachial plexus resulting in significant disability. |
| Back Injury | Minor | £7,410 to £11,730 | Where a full recovery or a recovery to nuisance level takes place without surgery within about two to five years. |
| Back Injury | Severe | £85,470 to £151,070 | A severe back injury could involve serious damage to the spinal cord, the nerves in the back, and could have serious consequences to the integrity of the back. A severe back injury may also cause disability. |
| Post-Traumatic Stress Disorder | Minor | £3,710 to £7,680 | Minor cases of PTSD will be expected to make a full recovery with the help and input of a professional. |
| Post-Traumatic Stress Disorder | Moderate | £7,680 to £21,730 | Those with moderate levels of PTSD may also make a recovery, but could be left with symptoms. |
| Post-Traumatic Stress Disorder | Severe | £56,180 to £94,470 | Severe cases of PTSD might impact those who have been left with life-altering repercussion to their health and well-being. A claim at the higher end of the bracket might experience foreseeable difficulties and have permanent disabilities. |
You could use a personal injury claims calculator to get a rough idea of how much compensation you can claim. For a more accurate estimate, a solicitor will have to value your claim fully, once you have undergone a medical examination to prove the extent of your injuries. Speak to our claims team if you would like to begin this process.

Special Damages For Workplace Accident Claims
If you use a personal injury lawyer to process a claim for you, if the claim is a success you will receive a settlement that can comprise of potentially many different kinds of damages. All of these damages will fit under the two main categories of special damages (for financial and other losses) and general damages (for physical harm). For example:
General damages (paid to you to compensate you for pain and suffering):

Suffering and physical pain – during the accident itself as it happened, and also if you have to undergo painful emergency treatment.
Trauma and shock – of being involved in the accident, and also the initial shock of receiving severe injuries.
Psychological harm – for conditions such as new phobias, anxiety, depression and post-traumatic stress disorder.
Painful recuperation – if in order to recover fully, you have to go through painful treatment. For example, regular daily physiotherapy to get you walking after a back injury.
Long-term or permanent disabilities – that you will be left with if your injuries will never completely heal, and that will lower your life quality.

Special damages (paid to you to compensate you for financial and other losses):

The cost of travel – this covers travel costs for both treatment, and also for any travel you have to do to deal with the claims process.
The cost of care – this will cover the cost of having to hire a nurse to care for you at home, or a cleaner to help with the cleaning and maintenance of your home.
Private medical fees – if the NHS could not provide you with free treatment and you had to pay a private healthcare provider.
Loss of current income – if you had to take some time away from work while your injuries healed sufficiently to allow you to return, and you lost out on your salary or wages, in full or in part.
Lowered prospects in the future – if you are never going to recover completely from your injuries and will be left with a disability that will affect your ability to work, lowering your future earning potential.
We can give you an indication of the kinds of damages that you might be able to claim in your own cases. Talk to a claim advisor to start this process today.

I Suffered An Amazon Warehouse Injury, What Should I Do?
If you are injured in an Amazon warehouse accident, you can take steps such as these below, that will help you to prepare for making a claim at a later stage:
Ask any witnesses for their contact details.
Take photographs of the cause and scene of the accident.
Report to the company designated first aider to get treatment.
Visit the hospital or a clinic to get your injuries treated.
Enter the incident into the company accident book.
Keep documented evidence of any financial losses.
These simple steps will go a long way to streamlining your claim, and resolving it as rapidly as possible.

No Win No Fee Claims Against Amazon For Warehouse Accidents
When we arrange for a solicitor to process your claim under a No Win No Fee deal, you pay nothing at all to your solicitor until your claim has been successful, and the solicitor has received a compensation payment for you. This is when the solicitor collects their pre-agreed fee. They won't charge to begin handling your claim, while they are processing it, or if they fail to get you any compensation at all.

Why Let Us Handle Your Workplace Accident Claim Against Amazon?
The three simple steps below will help you to get all the assistance you need with your personal injury claim:
Using the number below, get in touch with our claims team.
Explain your situation to a claim advisor, who will then evaluate your claim.
An accident and injury lawyer will then process your claim, and attempt to get you a compensation settlement.
Our claims team can talk you through this process if you wish, so give them a call to get started.

Start Your Claim
Have you been injured in an accident at work while employed by Amazon? Do you think you could have a valid reason to make a personal injury claim? You can contact our claims team on 0800 073 8801, and they will let you know whether you have a valid claim or not.

Essential References
You can visit these external pages for more useful information
You can also check out these other claims guides:
Claiming For An Accident At Work