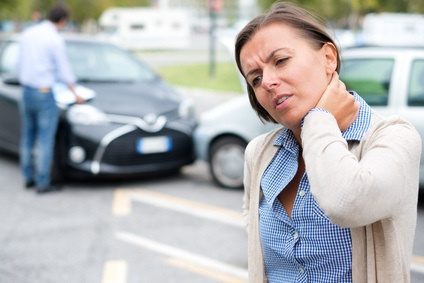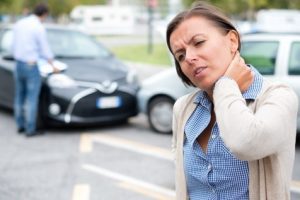 Have you been injured and suffered whiplash as a result of a car accident, or some other form of accident? We have put this guide together to help explain everything that you might need to know about making a whiplash claim through Direct Line Car insurance, giving advice on Direct Line car insurance claims in general too. If you have had a car accident which has resulted in a whiplash injury through third party negligence and that third party was insured through Direct Line then your claim for compensation would be pursued through them. We will look at what you may need to do in order to make a claim, the evidence that you might require and why, if you are considering making a whiplash claim, using the services of a personal injury solicitor with experience could be beneficial. We will also look at no win no fee claims and why proceeding on this basis might be the best move for you. We think that you may find the information we have provided useful but if you have any questions relating to the specifics of your Direct Line car insurance claim, or any question we haven't answered in the guide then please call us on 0800 073 8801.
Select A Section
A Guide To Car Insurance Whiplash Claims Through Direct Line
Whilst whiplash may be thought of as being a rather common injury that mostly occurs as a result of car accidents, it could also be something that takes place as a result of other accidents as well. If you are thinking about making a personal injury claim for a whiplash injury then you may have some questions about how the claims process works. Individuals who are considering making a personal injury claim of this type may find it very beneficial to utilise the services of a personal injury lawyer who is experienced with this type of claim. The wealth of experience they could be able to bring to your claim could not only be very beneficial in terms of them building a strong case, but in the event that you receive a settlement offer, they would be able to advise you if the amount is appropriate or if you should be pursuing you claim further in order to obtain a higher compensation payout amount. In this guide, we will talk you through the process of making a car insurance whiplash claim whether it is through Direct Line or any other insurance provider, provide details of the services we could offer to you and discuss how we could help you with your Direct Line car insurance claim. We will also look at the personal injury claims time limit that is in place for these types of claims and look at the amounts that are paid for whiplash neck injury claims.
What Are The Causes And Symptoms Of Whiplash?
Before we talk you through how the claims process for car insurance claims works let us first look at what whiplash actually is.
Whiplash is an injury that occurs in the neck area, it usually happens when the head has been forced to make sudden, jerking movements such as those that occur in a car crash, it could also be caused by some sports or be the result of a physical assault or other types of trauma. For the majority of those people who suffer these symptoms, they will resolve in a period of around 12 months, however, for some people there could be other longer-term issues as well.
Here are some of the most common symptoms of whiplash:
Neck pain, becoming worse when you move
A loss of motion in the neck region
A tender feeling in the shoulders, neck or upper back
Tiredness
Dizziness
A tingling sensation in the arms
Neck stiffness
Headaches
Less common symptoms may include:
Vision that becomes blurred
Depression
Problems with memory
Irritability
Tinnitus (ringing in the ears)
Disturbances in sleep patterns
Finding it difficult to concentrate
Whether you are ready to make your Direct Line car insurance whiplash claim or are still considering your options, it is important to see your GP. They would be able to make a note of any medical issues you might be experiencing and recommend any medical interventions that may be necessary.
The more common options for whiplash sufferers in terms of treatment may include taking over the counter pain medications such as ibuprofen and/or paracetamol. Sufferers may also be advised to follow some specific exercises in order to help alleviate stiffness. Whiplash usually resolves itself within 12 months. However, in some cases, it may be more complex than this. Severe whiplash cases could result in the claimant struggling with chronic neck pain and other long-term symptoms including headaches and pain in the arms.
There are some individuals who may be at risk of a worse outcome from a whiplash injury, these include:
Those people who have existing back or neck pain
Older people
Individuals who have had whiplash before
Could I Make A Claim For Whiplash Through My Own Vehicle Insurance?
One question that you might be asking yourself when making car insurance claims is should I be claiming off my own car insurance or is there an alternative? You may be interested to know that when it comes to the majority of car insurance claims, you would, in fact, be making a claim against the car insurance of the negligent driver. This would mean that the claim would have no effect on future premiums as far as your own policy is concerned. If, however, you had passengers in your car at the time of the accident and you were considered to be the person responsible for the accident then the passengers could make personal injury claims against you. This could result in a car insurance whiplash claim against your insurance policy. This could ultimately affect your cover in the future as well as your premiums.
Insights Into Claims Against Motor Insurance Providers
If you're wondering what information might be relevant to your whiplash claim, but that the car insurance company might not have made you aware of, we're here to help. Did you know, in response to a Freedom of Information request, the FCA found that claimants were likely to receive more of a payout if they retained the services of a specialist lawyer, and if they refused the company's first offer? If you'd like more information on this, then we would be only too happy to ensure you are fully informed of all your options.
Split Liability Car Insurance Whiplash Claims
If it was deemed that the accident that resulted in your whiplash injury was completely your own fault then you would be unable to make a claim for whiplash as it would be reasoned that you were entirely responsible for the injuries you had suffered. However, on some occasions it may be considered that the accident that occurred was partially your fault. In this instance, a knock-for-knock claim could be pursued. This type of of car insurance claim is one where both of the drivers who were involved in the accident admit that some of the responsibility for the accident lies with them.
However, a knock-for-knock claim may have an adverse effect on the future cover and premiums a driver might receive from their insurer. If you have been involved in this type of accident and have been injured, especially when you believe that the fault for the accident lies more with the other driver than with you then you may wish to use a solicitor who could help you argue the case. This may mean that in the future your own premiums are not so badly affected as a result of the claim.
A liability split may mean that you are 50% to blame and the other road user is also 50% to blame, in this instance if you are injured you would receive 50% of the 100% damages you would usually receive for your circumstances.
Insurance Provider's First Offer?
In some instances, accepting the first offer from an insurance company may seem like the best and easiest decision to make but doing this may mean that you could, in fact, be missing out on the full compensation amount you might be entitled to for your accident. The question you might be asking is how much is an insurance claim for whiplash supposed to be – and should I consider fighting for a better Direct Line payout?
A first offer at this stage may seem appealing, especially if you just want to put the accident and your injuries behind you. However, it is important to give careful consideration to any offer you receive before you accept it. There are some things that you should think about on receipt of a first offer:
You are not obligated to accept any offer of compensation that you receive. If you believe that speaking to a solicitor could be beneficial or that you should proceed to court with the claim and want to refuse an initial offer of a payout, you are completely within your rights to do so.
As part of your Direct Line car insurance claim, you could undergo a medical assessment which may help to place a more accurate value on your claim. This amount might be more than the first offer you receive from an insurance provider.
You are entitled to a solicitor of your choice rather than the one offered by your insurance company – you are not obligated to use their chosen lawyer.
You do not have to make your decisions immediately. If you want to pursue a claim then you should be aware that there is a time limit for personal injury claims and this is usually 3 years from the date when the accident occurred – some exceptions do exist though. An insurance company should not put you under any pressure to accept settlements.
We would recommend that claimants do not sign anything unless they are completely aware of exactly what they are signing and the implications doing so might have for them. If you are in receipt of an offer and you are not sure what to do then call us. One of our expert advisors would be able to assist you with guidance on how to claim whiplash from insurance companies, and provide settlement amounts for compensation for whiplash and PTSD, amongst other injuries. If appropriate, we could also put you in touch with a solicitor who could assist you in pursuing your Direct Line whiplash claims further.
Should I Wait Till After A Medical Report To Accept An Offer?
Sometimes an insurance company may offer a pre-medical settlement offer to claimants. This is an offer that is given without there being any need for a medical to take place, and therefore has no medical evidence.
On occasion an insurance company may make this type of offer if they believe that in the future you may wish to make a claim. They may also make an offer of this kind as soon as a defendant has admitted that they are in some way liable for the accident. There are a couple of reasons that they may make this type of offer; one is to sort things out promptly following the accident, another is to save money on things like expenses for medical assessments, and legal fees. It is important to note that this type of offer may not be as high as the payout you would receive if you were to pursue your Direct Line whiplash car insurance claims with medical evidence. This is because any medical evidence obtained as part of your car accident claim may show a more accurate picture of the severity of your symptoms as well as giving a long term prognosis of how long these symptoms may be expected to last.
If you take a pre-medical report offer and require further medical assistance such as physiotherapy on a private basis later then you may need to find the money to pay for this yourself. As part of a claim with medical evidence, you may also be able to get compensation for loss of wages and any travel or medical expenses you have incurred as a result of your injuries. We would strongly recommend that a claimant who is considering a pre-med offer seeks legal advice in order to see if their Direct Line car insurance claims have the potential to offer them more compensation than a pre-med offer. We will be happy to assist you in this matter if you call our helpline.
Whiplash Injury Claims Compensation Calculator
You might be wondering what the average compensation payout for a whiplash injury is? If you are thinking about making a Direct Line injury claim then you may have already done some research regarding settlement amounts or you may have looked at a personal injury claims calculator. The table below lists injury settlements from the Judicial College Guidelines which you may find useful. If you have any questions then please do not hesitate to contact us. We could offer you advice on the type of costs that you might be able to claim, in addition to the amounts below which relate to any actual injuries.

| Injury | Severity of injury | Amount |
| --- | --- | --- |
| Neck injuries – Minor | Each case is assessed on the severity of the pain, extent of ongoing injuries, any further symptoms in the back, impact on work, and the degree of any treatment required. Recovery usually occurs within one to two years. This might apply to whiplash injuries that are short-term and are resolved within this period | £3,810 to £6,920 |
| Neck injuries - Moderate | Injuries may have made a pre-existing condition much worse, or claimants might have more extended recovery periods with greater chance of further trauma, or other symptoms remaining. | £6,920 to £12,050 |
| Neck injuries - Moderate | Injuries that may have involved wrenching-type damage, disc lesions and more…including lengthy periods of pain/suffering | £12,050 to £21,910 |
| Neck injuries - Moderate | Injuries that may include fractures and or dislocations or other chronic conditions with impaired function or that leave claimants with vulnerabilities that may lead to further issues in the future. | £21,910 to £33,750 |
Could I Also Claim Special Damages?
We have already had a look at some of the damages that might be claimed for as part of a whiplash claim for the specific but in this section, we will take a look at just what you could claim for in terms of the financial burden that the whiplash injury has had on you:
General damages – Has already been mentioned these are the damages that are calculated according to any medical assessment that you undergo; these aim to award you appropriate compensation for the pain and suffering caused by your whiplash injuries. Amounts can be found in the table above.
Special damages – These are the extra costs that might be linked with your injury. These may include – but are not limited to:
Travel cost – These costs may be for travel that has been needed due to your injury, your fees for parking in hospital car parks, petrol used, public transport to medical appointments and so on….
Medical costs – these are costs for prescriptions, treatments such as physiotherapy and more…
Loss of wages – If your whiplash injuries resulted in you taking time off work then your wages may have been affected. If you have had a loss of income, then this could be claimed for together with any loss of future earnings which could be taken into consideration.
No Win No Fee Claims Against Direct Line Car Insurance
Are you ready to make a whiplash compensation claim against Direct Line car insurance? If you are then you may want to think about using a no win no fee solicitor to help you make the claim. A claim made in this way does not require an upfront payment in order to proceed. There are also other benefits to this type of claim.
If you choose to make a no win no fee claim for whiplash then you will be asked to sign an agreement document; sometimes called a conditional fee agreement. This is a document given to you by your solicitor before they start pursuing your claim. You sign the agreement as to the terms and conditions relating to how your solicitor will be paid. The payment is made when your case is complete and is a percentage of the total settlement for the claim.
If you are concerned about how much of your compensation your solicitor could take then you might be relieved to learn that this percentage may not exceed 25% of the settlement.  You may hear this amount being referred to as a success fee. This is because it is typically only paid in the event that your lawyer is successful in securing you a compensation payout. If they are not successful but your claim is proved to be valid then you would not be required to pay them a success fee.
Here are some of the benefits available when making Direct Line car insurance claims on a no win no fee basis:
No initial payment necessary to begin a claim
Assistance from an experienced legal professional
Having help making the claim is less stressful
Less financial risk
The fees your solicitor takes are directly impacted by their success rate
If you're interested in learning more about making this type of claim, you may be interested to know that here at Accident Claims UK, we have no win no fee solicitors to take on your case, if we feel it is appropriate. We'd be happy to talk this over with you.
Contact Accident Claims UK Today
Are you ready to start your Direct Line accident claim today? Are you not sure if you have a claim for compensation? Are you claiming on behalf of a minor or for an accident that took place when you were a child and that was not claimed for? If you have queries and questions about the claims process, then we could offer you the most appropriate support and guidance. If you want to proceed with your car insurance claim and we believe that you have a good chance of compensation then we could be able to put you in touch with a no win no fee solicitor who could help you to pursue your claim.
We have handled many claims of this type and are happy to discuss, in confidence, the circumstance surrounding your claim. We will offer you easy to understand advice and guide you through the process. We will not place you under any pressure to make a claim and you will be under no obligation to use our services. However if you would like to proceed with a claim we will be here to assist you.
If you would like to discuss your claim with a member of our team we can be reached by phone on our helpline, just contact us on 0800 073 8801. Alternatively, you could email us at office@accidentclaims.co.uk for guidance and advice on beginning a claim. We also have a live chat option which is available 7 days a week for your convenience. Whatever method of contact you prefer we are here to assist you with a no win no fee claim, so contact us today and get things started.
Additional Whiplash Resources
Road Traffic Accidents – If you were injured in a road traffic accident then this information may be of use to you.
Our Whiplash Guide – We have put together this whiplash specific injury claim guide which contains lots of useful information.
Whiplash Treatment – The NHS guide to whiplash contains details about symptoms and possible treatments.
Whiplash Claims Consultation – A government consultation around reforms to the whiplash compensation procedure.
Claims For Whiplash Caused By An Uninsured Driver – A look at the whiplash programme operated by the MIB.
Other Compensation Guides
Article by JJ
Edited by Mel