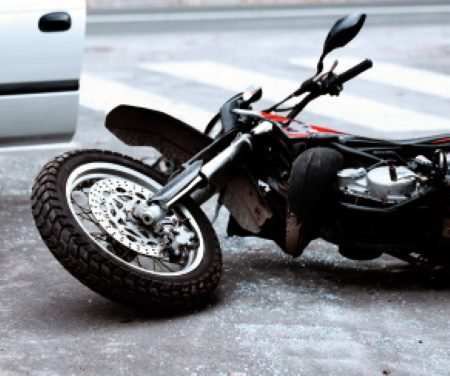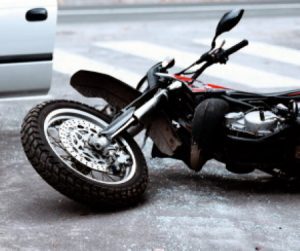 Have you recently been injured due to a road traffic accident which was caused by a motorbike rider acting negligently? If the motorcyclist was insured through Aviva Premier bike insurance, you could be eligible to make an Aviva Premier bike insurance claim for compensation.
If you wish to make a motorcycle insurance claim, scooter insurance claim or moped insurance claim, trust Accident Claims UK to provide you with a knowledgeable personal injury solicitor to handle your case. Your solicitor will have decades of experience handling claims like yours and will know how to negotiate with the defendant to ensure you receive the right amount of compensation for your injuries.
To begin your Aviva motorbike insurance (Premier Bike) claim, call Accident Claims UK today on 0800 073 8801 or use our online contact form to reach us. We will speak to you in-depth about making a compensation claim and if we can see that you are owed compensation, a personal injury lawyer will start working on your claim as soon as possible.
Select A Section
A Guide On Motorcycle Insurance Claims Against Aviva Premier Bike
In the UK, it is a legal requirement for motorbikes to be insured. If a motorcyclist is involved in an accident with another road user where they are at fault, the injured person may be able to make a compensation claim against their motorcycle insurance provider. The same applies to mopeds and motor-powered scooters.
We have created this guide for anyone looking to make a personal injury claim against a motorcyclist that caused an accident, where the person responsible is insured through Aviva Premier bike insurance. We will look at how motorbike accidents can happen and explain how using a solicitor to make a claim can put you at an advantage. Whether you were a motorbike pillion passenger, a pedestrian, another motorbike rider, or another road user of any sort, you may be able to make a compensation claim. To begin your claim, call Accident Claims UK today to speak to an advisor, or use our online claims form to reach us.
What Are Motorcycle Insurance Claims For Accidents
Anyone who drives a motor vehicle on the road has a duty of care towards their passengers and all other road users, including pedestrians. This means that they are legally required to ride or drive in a manner that upholds the safety of others. If a motorcyclist, moped rider or scooter rider acts negligently and causes an accident on the roads, anyone who is injured as a result would have a right to claim compensation. The compensation claim will be made through the motorcyclist's insurance provider.
In order to claim for a motorcycle personal injury settlement, you must be able to prove two things. Firstly, that the accident was the fault of the motorcyclist (this will often be determined by a police investigation) and secondly, that the accident was the cause of your injuries.
Does Aviva Premier Bike Underwrite Their Own Policies?
Some insurance providers act as brokers, which means that they sell insurance products which are underwritten by another firm. Aviva Insurance Limited underwrite their own insurance policies and are members of the Motor Insurance Bureau (MIB).
Am I Eligible To Claim Compensation For My Motorbike Accident?
If a motorbike rider causes a road traffic accident in which their passenger or another road user is injured, they could be held liable for their injuries. As a result, the injured passenger could make a claim against their motorcycle accident injury insurance.
What happens if both parties play a part in causing an accident? If a police investigation finds that both parties are partially at fault, or both parties admit partial fault, this is called split liability. In cases of split liability, a judge will determine to what extent each party is liable for the accident. For example, a motorcycle rider might be 80% liable for an accident and an injured cyclist might be 20% liable. If this is the case, the cyclist would still be able to make the compensation claim, but would only be able to claim 80% of the funds.
When Victims Of Motorcycle Accidents Could Claim Damages
This guide is aimed at people who have been injured due to an accident caused by a motorbike and wish to make an Aviva motorbike insurance (Premier Bike) claim. However, we fully acknowledge that the outcome of motorcycle accidents compared to accidents involving cars is often worse for the motorcyclist. 
There are a lower number of motorcycles on Britain's roads, however, motorcyclists are disproportionately more likely to suffer a serious injury or die due to a road traffic accident. This is because unlike a car, a motorbike, moped or scooter does not have an outer shell to take the impact of a crash. If you are a motorcyclist who was injured in a road traffic accident that was not your fault, you could also be eligible to claim compensation. Read our online motorcycle accident claims guide to find out more.
We will now look at how road traffic accidents involving motorcycles can happen, and what sort of injuries can be caused. This includes accidents where a road user is injured by a motorcyclist or accidents in which a motorcyclist is injured in an accident that was caused by another vehicle, such as a car.
Examples Of Accidents On Motorbikes
Here are some examples of how accidents can happen involving motorbikes, mopeds and scooters:
Lack of observation can cause accidents. For example, a driver can make a left-hand turn without looking in their mirror, thereby failing to see a motorbike and causing a collision. Similarly, a motorbike can be hit when a car reverses, changes lanes or leaves a junction without practising proper observation.

Poor conditions on the road, such as a spillage, can cause the tyres of a motorbike to lose their grip, causing a skid, fall or collision.

A motorcycle can collide with another road user due to an error in judgement.

A motorcyclist being hit by a car pulling out of the junction because they underestimate the speed at which they are travelling.
Examples Of Motorcycle Rider Injuries
There are many injuries that can occur as a result of being injured in a motorcycle accident. We will look at a few examples of motorcycle injuries below:
Neck injuries such as whiplash can occur if the rider's head is jerked forward, causing the soft tissues in their neck to become strained or sprained. Whiplash can be painful and debilitating. Fortunately, most cases of whiplash heal over time without treatment, or after physiotherapy.

Motorcycle foot injuries can occur if the rider is not wearing protective boots as a form of motorcycle injury prevention. Motorcycle foot injuries and lower leg injuries can include foot crushing injuries and broken bones.

Motorcyclists should always wear a helmet to protect their head in case of an accident. Head injuries that can be caused by motorbike accidents include concussions or life-changing brain damage.

Motorcyclists can suffer broken bones if they fall off their bike or suffer an impact with another vehicle. Most broken bones will heal over time if correctly treated, but some severe breaks will need surgery to heal. For example, if a bone is shattered into many pieces.

Road rash can occur if a motorcyclist is thrown from their bike and they experience friction with the road. Road rash can cause friction burns, cuts, abrasions and even nerve damage.
If you wish to make a No Win No Fee claim for motorcycle insurance compensation, call Accident Claims UK today to discuss your options with us.
If you make a successful claim, your compensation package could include general damages for your injuries, damages for additional injuries you suffered such as whiplash, and funds to pay for any repairs your vehicle may be in need of.
Helpful Information And Evidence To Provide To Solicitors
If you make a motorbike insurance claim, you will need to provide evidence to your solicitor to prove that the accident was not your fault and was the cause of your injuries.
If you required medical treatment after your accident, your doctor will have recorded entries in your medical records. These notes may include a diagnosis of your injuries, what treatment you will require and the impact your injuries are likely to have on your life as a result. This will be taken as evidence of the injuries that were inflicted. As part of the claims process, your solicitor will obtain these notes and arrange a medical assessment with an expert who will confirm the injuries sustained and determine a prognosis for recovery. The report the expert produces will be used to value your claim. In addition, your solicitor will collect additional evidence to help support your claim. They may speak to eyewitnesses and collect photographs or video evidence from the scene of the accident to help support your claim.
Should Claimants Directly Contact Their Insurance Providers?
If you have been injured due to a road traffic accident that was the fault of a motorcycle rider and wish to make a claim, chances are you will make a compensation claim against the rider's insurer. We recommend that you seek legal advice before contacting an insurer such as Aviva Premier bike insurance. There's a chance that the insurer will try to make you a low-ball offer early on to buy you off.  We recommend speaking to a solicitor before accepting such an offer as you may be able to claim more compensation with a solicitor handling your claim.
According to The Law Society, it is recommended that you appoint a solicitor to handle your road traffic accident claim. This is because a solicitor will know how to value your claim correctly and negotiate on your behalf to win you the correct amount of compensation that you are entitled to. If the claim goes to court, your solicitor will be able to represent you.
How Motorcycle Insurance Claims Are Assessed
A motorbike insurance claim, moped insurance claim or a scooter insurance claim will normally be assessed by a solicitor. Your solicitor will use a medical report obtained as part of the claims process to value your claim. They will then contact the insurer, in this case, Aviva Premier bike insurance, and will negotiate with them to come to an agreement.
Under what circumstances could a motorcycle insurance company refuse to pay out your compensation claim? Motorbike insurers have requirements and conditions that must be met for them to agree to payout. For example, if the bike was insured in the name of someone else other than the person riding it, or the bike had been modified, you may not be able to make a personal injury claim.
Could A Solicitor Help Me Secure A Better Settlement?
During the negotiation process, the defendant may make an offer that your solicitor believes is too low. Your solicitor may reject the offer and ask for a higher amount. They will present evidence to support the amount of compensation that they are asking for. Often, this will result in the amount of money you are awarded for your injuries increasing.
Calculating Motorcycle Accident Insurance Claim Compensation
You can use our personal injury claims calculator to help you estimate how much compensation you could be owed. We have based this calculator on guidelines produced by a legal body known as the Judicial College. It should help you estimate what your motorcycle insurance compensation payout could be. However, these compensation figures are just guidelines. Every case is different, so we recommend you call us to speak to an advisor, who will be able to estimate how much you could be owed more accurately.
Injury Type
Notes
Amount of Compensation
Multiple Fractures of Facial Bones
Leaving a permanent deformity of some kind
£14,900 to £23,950
Fractures of Jaws (i)
Severe fractures leaving permanent effects
£30,490 to £45,540
Moderately Severe Head Injuries
Leaving disabling injuries such as paralysis or cognitive issues
£219,070 to £282,010
Severe Neck Injuries (ii)
Fractures causing substantial damage
£65,740 to
£130,930

Moderate Neck Injuries (i)
Continuing pain from a fracture or dislocation
£24,990 to
£38,490

Severe Leg Injuries (i)
Severe damage just short of needing amputation
£96,250 to £135,920
Severe Leg Injuries (iii)
Serious fractures resulting in a long time without weight-bearing, instability and requiring prolonged treatment.
£39,200 to £54,830
Other Arm Injuries (b)
Fractures causing a permanent disability
£39,170 to £59,860
Other Arm Injuries (c)
Injuries causing serious disabilities but there has been good recovery
£19,200 to £39,170
Hand Injuries (b)
Serious damage heavily affecting the function of both hands
£55,820 to £84,570
This personal injury claims calculator does not include any special damages that you could be owed.
Check If You Could Claim Special Damages
If your motorbike accident compensation claim is successful, your compensation claim will be awarded in two parts. The first head of claim you will receive is general damages which will compensate you for the pain, suffering and loss of amenity your injuries caused you. How much you will be awarded will depend on the severity of your injuries and the impact they are likely to have on your quality of life, going forward. Potential awards are detailed in the table above.
The second head of claim you could receive is special damages. Special damages are to reimburse you for any financial losses that your injuries have caused. For example, if you had to take time off work to recover from your injuries, you can claim for any income lost. You can also claim compensation for medical expenses, care expenses, mobility equipment expenses or travel expenses you have incurred following your accident.
How Accident Claims UK Could Help You With Your Claim
If you have been injured by a motorcyclist riding in a negligent manner, Accident Claims UK would love to help you claim compensation. What can we offer you if you decide to make your Aviva Premier bike insurance compensation claim with us?
The advice and services of a skilled solicitor, with up to thirty years of experience.

The option to make a No Win No Fee compensation claim.

A promise that your solicitor will push to claim the maximum amount of compensation that you could be owed.
No Win No Fee Claims For Accidents Involving Motorcycles
At Accident Claims UK, we give our clients the option to make a No Win No Fee claim. This is a compensation claim where you will only have to pay a "success fee" if your solicitor wins your compensation claim. In the event that you do not win the claim, you will not have to pay a success fee or any other fees, so there is less financial risk involved.
Another advantage of making a No Win No Fee claim is that you will not have to pay a solicitor's fee upfront. Instead, if you are successful, your fee will be deducted from your final compensation package, making it the more affordable option for many of our clients.
To learn more about the advantages of making a No Win No Fee claim, speak to Accident Claims UK today. Alternatively, read our online guide to making a no win no fee claim.
Talk To Us About A Motorcycle Accident Claim
If you wish to claim compensation for a motorcycle accident claim, contact us today on 0800 073 8801. An advisor will be happy to speak to you about your situation and if we can see that you have legitimate grounds to claim, we will assign a solicitor to work on your case. Alternatively, use our online claims form to reach us.
Helpful Resources
Motorcycle Accident Claims Guide – How Much Compensation Can I Claim?
A Guide To Car Accident Claims – How Much Compensation Can I Claim For A Car Accident?
Road Traffic Accident Claims? – A Guide To Claiming Compensation – How Much Compensation Can I Claim?
Other Useful Compensation Guides
External Resources
A government guide to vehicle tax, MOT and insurance
Motorcycle safety advice from the British Motorcyclists Federation
Guide by HC
Edited by REB