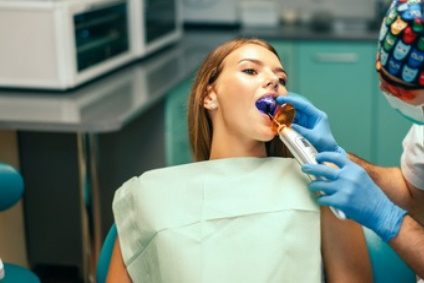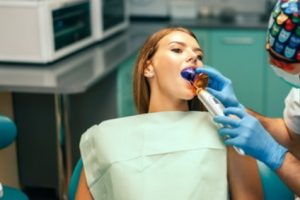 By Brett Williams. Last Updated 20th August 2021. Teeth damage injuries can be painful and disruptive. What can you do if your teeth have been damaged or lost in an accident? Teeth damage claims may be possible If the accident was not your fault.
Your claim would be against the party that was responsible for your injuries. What's more, if your claim is successful, your settlement for broken teeth could cover the costs of getting the medical treatment you need as well as funds to compensate you for the physical pain your injuries caused.
Have you suffered tooth damage or a loss of teeth because of an accident that was not your fault? Then trust Accident Claims UK to help you claim teeth damage compensation for your injuries. Accident Claims UK can put you in touch with a skilled personal injury lawyer to handle your case. Call us on 0800 073 8801 for your free legal consultation. Or you can contact us in writing.
Select A Section
A Guide To Teeth Damage Claims
Tooth damage injuries can be painful. What's more, your ability to eat or speak clearly can be affected. Some people also find that a tooth damage injury or tooth loss alters their appearance. This can be harmful to their self-esteem. In extreme cases, the accident or injury can cause psychological trauma. Overall, teeth damage injuries can have a negative impact on a person's quality of life.
What is considered a dental accident?
A dental accident is any type of accident that damages the teeth.
What is dental compensation?
This is compensation for any type of dental injury.
In this guide to making teeth damage claims, we will look at the types of accidents that can cause damage to teeth. Finally, we will explain how to claim compensation for loss of teeth or damage to teeth.
Have you suffered tooth damage or tooth loss because of an accident that was not your fault? Then trust Accident Claims UK to help you. We can put you in touch with a skilled personal injury solicitor to handle your claim. Your solicitor would value your claim accurately. And what's more, they'd push to win you fair compensation. To get in touch about your teeth damage claim, contact us today.
What Are Teeth Damage Compensation Claims?
Tooth damage can include a chipped tooth or a cracked tooth. If a tooth is severely damaged, this can lead to tooth loss. The tooth may fall out, or a dentist may have to remove it.
Some types of tooth damage injuries are as follows:
Broken tooth injuries: This is when the tooth breaks off. Broken tooth injuries may be just above the gum line. Subsequently, the root and stub of the tooth remain.
Cracked tooth injuries: A blunt trauma causes the tooth to split or crack.
Chipped tooth injuries: A blunt trauma causes a piece of the tooth to chip away.
Grazed tooth injuries: The tooth comes into contact with an abrasive surface, such as the road. The abrasion can cause the tooth enamel to be scraped away.
Loosened tooth injuries: The root of the tooth may become broken inside the jaw. This can cause the tooth to become loosened. If the tooth is too loose it may need to be removed.
Is it possible to repair damaged teeth?
Unfortunately, damaged teeth do not always heal on their own. Similarly, a lost tooth will not grow back. A dentist will use techniques such as fillings, bondings, caps, crowns, or root canal therapy to repair the damage to the teeth. This process can be costly.
Can You Claim Compensation For A Tooth Injury?
If another party acted negligently and caused the injury, you may have legitimate grounds to claim compensation. In order to make a successful teeth damage injury claim, you will need to prove the following:
Firstly, that another party owed you a duty of care.
Secondly, that the party breached that duty and caused you to have an accident.
Finally, as a result, you suffered a damaged tooth injury.
Accident Claims UK could help you make a teeth damage compensation claim. To begin your claim for a settlement for a broken tooth, contact us today for your free consultation. We will now look at what types of accidents can cause teeth damage injuries in more detail below.
Workplace Teeth Damage Injuries
According to the Health and Safety at Work etc. Act 1974, employers owe their employees and workers a duty of care to protect their employees' wellbeing. They should provide their workforce with a safe workplace. A worker could claim compensation if they are injured because of negligence on the part of their employer.
So certainly, it is important that employers take adequate steps to prevent accidents at work. Failing to follow correct health and safety practices can lead to accidents and injuries. What sort of workplace accidents could cause a tooth injury at work? A slip and fall, or trip and fall injury could cause a worker to suffer teeth damage injuries. Similarly, if a worker is struck by a moving object, this could cause a cracked tooth or chipped tooth injury.
Road Traffic Accident Teeth Damage Injuries
The Highway Code requires all road users to owe one another a duty of care. This means that drivers should show due care and attention when using the roads, in order to prevent road traffic accidents. What happens if a driver or another road user acts negligently and causes a road traffic accident? They could be liable for any injuries caused. Therefore, the injured party may be able to claim compensation from them.
How can road traffic accidents cause teeth damage injuries?
Unfortunately, if a road user suffers a blunt trauma to the face, this can cause their teeth to break or become damaged. Similarly, if a cyclist or motorcyclist's teeth may be damaged if they are knocked off their bike and hit the pavement. If their teeth are scraped along the surface of the road, a cyclist can suffer grazed tooth injuries.
Dental Injuries Caused By Assaults
Violent assaults can also cause dental injuries. If a person is punched in the mouth, or hit with a hard object, this can cause tooth damage. Similarly, if the assailant deliberately hits the victim's teeth against a hard surface, this can damage their teeth. If the injuries are serious, the victim may lose their teeth.
This can also cause the victim to suffer psychological injuries such as post-traumatic stress disorder (PTSD). The trauma of having been attacked can worsen the person's psychological injuries.
If your injuries were caused by an assault, what can you claim for in damage to teeth?
Instead of making a personal injury claim, you would make a criminal injury claim. Your claim would be made through the Criminal Injuries Compensation Authority (CICA). This is a government agency that pays out compensation to some victims of violent crimes. Even if the perpetrator was never identified or brought to justice, you could still make a criminal injury claim.
A solicitor could help gather evidence to support your claim. What's more, they could help you make a claim through CICA. Feel free to call Accident Claims UK, to discuss your teeth damage claim today.
Teeth Damage Compensation For Slips And Trips
Slip and fall or trip and fall accidents are relatively common accidents. For example, slips, trips, and falls caused 29% of workplace injuries reported to the Health and Safety Executive under the RIDDOR regulations, in 2019/2020.
Slips and falls can cause tooth damage injuries. These can happen if the person hits their teeth against the floor or a hard object. Grazed tooth injuries can also happen if the person scrapes their teeth against a rough surface.
Slipping, tripping, and falling accidents can happen if health and safety standards are neglected, subsequently causing tooth damage injuries. Let's look at how these can happen:
A customer may suffer a restaurant accident where they slip on a wet floor. If the wet floor has been noticed by staff but not been signposted, this could be negligence.
Pedestrians could fall because of a loose handrail on a flight of stairs. The party responsible could have acted negligently if they were aware of the hazard but didn't attend to it.
Obstructions in pathways can cause tripping accidents. For example, a box placed in a supermarket aisle may be left unattended and not signposted. If someone injures their tooth after falling, the supermarket could be liable.
Have your teeth been damaged or broken due to a falling accident that was not your fault? You may be eligible to claim compensation. Contact our advisors to learn more.
Child Dental Accident Claims
Unfortunately, children can also experience accidents that cause tooth loss or damage. Children cannot make personal injury claims for themselves. However, the child's parent or guardian can make a child accident claim on their behalf. If the tooth damage compensation claim is successful, the money would be held in trust for the child until they are 18.
If the child needs medical treatment or anything else deemed appropriate to their best interests, you would be able to access the funds to pay for this. Alternatively, the child could claim compensation for themselves after they turn 18. The 3-year time limit to claim would begin on their 18th birthday.
Under what circumstances can you make a child accident claim for damaged teeth?
Teeth damage claims can be made if the accident was not the child's fault. For example, if they were hurt on faulty playground equipment.
Calculating Teeth Damage Claims For Compensation – Updated August 2021
Clients sometimes ask us 'What can I claim for in damage to teeth?' The severity of your injuries could determine how much teeth damage compensation you are awarded in general damages. General damages are compensation for physical and psychological damage.
Instead of providing a compensation calculator, we have listed compensation amounts that could be claimed for damaged teeth. These compensation payout amounts are based on guidelines from the Judicial College.
| Injury | Comments | Estimated Compensation |
| --- | --- | --- |
| Damage To Teeth | Where there is significant and chronic tooth pain. It will have happened over several years and the condition of the teeth will be deteriorating. | Up to £35,790 |
| Damage To Teeth | The loss of (or serious damage to) several of your front teeth. | £8,200 to £10,710 |
| Damage To Teeth | The loss of (or serious damage) to two front teeth. | £4,080 to £7,160 |
| Damage To Teeth | Damage to or the loss of one front tooth. | £2,070 to £3,710 |
| Damage To Teeth | Loss or damage to a back tooth. Figures are per tooth. | £1,020 to £1,600 |
The table above only includes general damages. We have not included special damages compensation. For a personalised compensation estimate, call Accident Claims UK today to speak to an advisor.
What Are Special Damages In Personal Injury Claims?
If your teeth damage claim is successful, you could receive two heads of compensation. Let's look at what these are in more detail below.
General Damages
General damages reimburse the claimant for the pain, suffering, and loss of amenity that their injuries have caused. This can include physical or psychological injuries.
Special Damages
Special damages are reimbursement for any out-of-pocket expenses or financial losses caused by the claimant's injuries. Examples of what can be claimed in special damages include the following:
Medical expenses
Travel expenses
Care expenses
In order to make a successful recovery of these costs, we strongly advise you to keep evidence such as receipts, bills or invoices. Feel free to call us to make sure you have the right proof.
No Win No Fee Teeth Damage Claims
One way to claim compensation for loss of teeth is to make a No Win No Fee claim. This means that you will not have to pay a solicitors fee upfront. Instead, the solicitor would work on your claim and charge you a success fee only if it wins.
How do No Win No Fee claims help you, the claimant?
Firstly, you won't have to pay the success fee if your claim is not successful.
Secondly, the success fee is at a legally capped rate.
Thirdly, you would have the benefit of a legal expert on your side.
Call us today to speak to an advisor who can answer any questions you may have about No Win No fee claims.
Start Your Claim
Trust Accident Claims UK today to handle your teeth damage compensation claim. Our panel of solicitors has years of experience handling personal injury claims. What's more, they would value your claim for you and negotiate on your behalf.
To begin your teeth damage claim, use the details below to contact us.
Call us on 0800 073 8801 to speak to an advisor.
Use the chat in the bottom right-hand corner of your browser.
Making teeth damage claims with a personal injury solicitor
If you are considering claiming compensation because somebody else's negligence resulted in damage to your teeth, you will need clear evidence to show what damage was sustained, who was responsible and how the incident occurred. That's because, more often than not, you'll end up dealing with an insurance company who won't pay out any compensation if it's not clear how their client was liable for your accident and injuries.
In our opinion, using a personal injury solicitor should make presenting your claim easier and it could also mean you win a higher level of compensation. Our team of solicitors have decades of experience handling personal injury claims including teeth injury claims. If your claim is taken on, we'll appoint one to work for you on a No Win No Fee basis.
During the claims process, your solicitor will take steps to try and achieve a maximum compensation payout for you. To try and achieve this they'll begin by arranging a medical assessment locally and gathering evidence to support your case.
Once the claim has been sent to the defendant, your solicitor will handle all communication with the insurance company. They'll send you regular updates about how things are going too. If a settlement is offered, your solicitor will consult with you and advise whether the amount offered is fair.
If you'd like free advice on making teeth damage claims with us, why not call a specialist advisor today?
Essential References
We hope you have found this guide to dental injuries helpful. You may wish to read these online guides to learn more.
Dental Negligence Accident Claims
Assaulted At Work Accident Claims
External Guides
An NHS Scotland guide to treating a knocked-out tooth.
An NHS guide to treating a chipped, cracked, or broken tooth.
Dental Negligence Statistics
NHS Resolution works to resolve concerns fairly. This includes providing advice, support and interventions regarding concerns about the performance of individual dentists. Between 1st April 2019 and 31st March 2020, NHS Resolution Primary Care Appeals got notification of 69 suspensions in medical, dental and ophthalmic professions as well as pharmacists. 26% of these suspensions were for dental professionals.
Teeth Damage Claim FAQs
We will now answer some frequently asked questions about claiming compensation for damaged teeth.
Can I claim on behalf of someone else?
You could make a child accident claim on behalf of your child or a person who doesn't have the mental capacity to claim.
Can you sue for bad dental work?
You could make a negligence claim for dental injuries. This is providing your dentist acts negligently and subsequently, you are injured or your condition is made worse.
Can I get a refund for bad dental work?
If you have private dental treatment and are unhappy with the results, you may be owed a refund. The General Dental Council could help you raise a complaint.
How Much Compensation Do You Get For Dental Malpractice?
How much compensation do you get for dental malpractice if you are injured because of dental negligence? This depends on many factors. Please refer to our dental negligence guide to see how much compensation you could claim.
How Do You Prove Dental Negligence?
To prove that you were the victim of dental negligence, you would need evidence of the following:
That the dentist owed you a dirty of care.
They breached the duty of care they owed you.
You became injured, ill, or your condition worsened and that this was a direct result of the negligence.
Thank you for reading our guide to teeth damage claims.
Guide by HC
Edited by RV