Welcome to this guide, which explains what you may need to know  about spinal injury compensation payouts in the UK. An injury to the spinal cord (back bone and the nerves within it), which causes anything from permanent back pain to total paralysis. Spinal injuries can have a devastating effect on an individual's life and the lives of those people closely involved.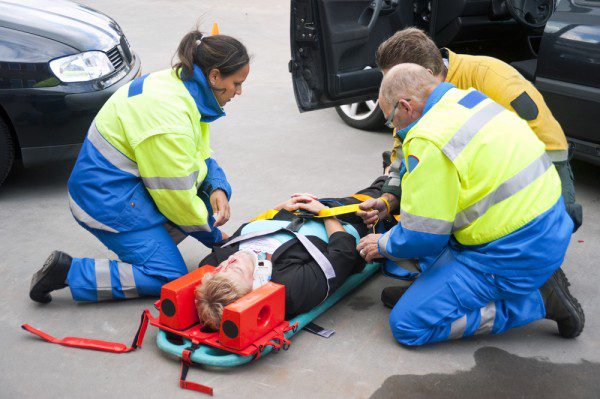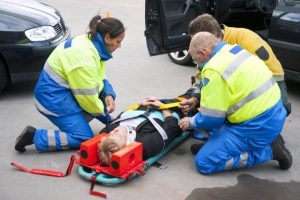 The conduct of litigation in these cases is highly specialised and complex requiring a detailed knowledge of the legal process and the treatment and management of spinal injuries. The team at Accident Claims have significant experience in dealing with complex personal injury claims where a spinal injury has occurred.
Spinal injuries can be life changing – Accident Claims are with you every step of the way
Our team understand the trauma caused by a spinal injury. During this difficult time we can guide you through the process of bringing a claim against the negligent party. We have a wealth of experience in dealing with cases of this nature and our sympathetic team are available to advise and help you through this process. We will maximise the compensation you are entitled to and ensure you receive all the specialist care you need to help you put your life back together.
Spinal injury compensation payouts in the UK – what accidents could I claim for?
There are a variety of accidents and circumstances in which you may be able to claim spinal injury compensation payouts in the UK. Some of these include:
Road traffic accident claims- if you were injured in a road traffic accident that was not your fault, you could be eligible for compensation. Our lawyers could help you fight for the maximum spinal injury compensation payouts in the UK for your case.
Accident at work claims-if you suffered a spinal injury at work due to your employer's negligence in protecting your health and safety, you could be eligible for compensation. Your employer has a legal duty to take care of your health and safety at work, and if they fail to do so by not providing adequate training, PPE or not providing you with a safe workplace, and you are injured as a result, you could make a claim.
Accidents in public places-if you are injured in a public place, such as a park, supermarket, shopping centre or on the pavement, someone else could be responsible for your injury. For example, if you were injured due to a broken pavement, there could be a chance that you will be able to claim against the local council. If you were injured in a supermarket due to their negligence in providing you a safe place to shop, you could receive compensation from the supermarket for your injuries.
Could I claim spinal injury compensation payouts in the UK for medical negligence?
Unfortunately, while many hospitals and healthcare providers offer a safe standard of care, sometimes things can go wrong. If you suffer medical negligence which causes you spinal injury or exacerbates a spinal injury when this should not have happened, you may be in a position to claim compensation from an NHS trust, or private medical practitioner. If you're wondering how common such claims could be, we can show you the figures from the NHS Resolution website. This shows how much compensation was paid out in 2021 for medical negligence and clinical negligence claims.