How Do I Claim After A Cycle Accident?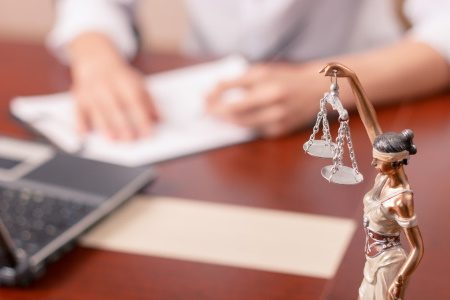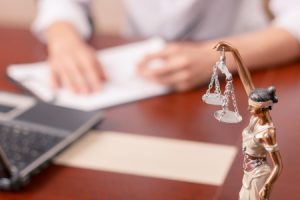 Welcome to our guide on No Win No Fee cycling accident solicitors. Cyclists are vulnerable road users and at risk of suffering injuries in accidents on the road. Due to the nature of riding, cyclists aren't provided with a degree of physical protection in the event of a collision or a crash.
None of this is to say that you have to accept matters if you are injured in an accident that was not your fault. There is a way of seeking compensation. You could make a cycling accident claim. Making a cycling accident claim could allow you to receive compensation for the harm you have suffered through someone else's negligence. Accident Claims could help you to work with a cycling accident solicitor to make a claim for compensation.
We have written this guide to help you better understand whether you could claim compensation. We also explore how you could benefit from working with a personal injury lawyer.
Our team of expert personal injury advisors can answer any questions that you may have about making a claim. They can also discuss anything that you have read in this article that you feel you do not understand. You can reach them by calling 0800 073 8801 or by booking a phone call on this page.
Select A Section
A Guide To Claims with Cycling Accident Solicitors
You may be feeling stressed or possibly angry if you have been injured in a cycling accident that was someone else's fault. Perhaps you have sustained injuries that are severe enough to leave you feeling uncertain about your recovery and your financial situation. You could be entitled to claim compensation, but you may also be concerned about whether or not going through the process of making a claim might just add to your expenses and your stress.
This guide is aimed at people like you and is intended to leave you feeling well informed and reassured. We hope that, after reading, you'll feel confident that you know enough about how a cycling accident compensation claim works to decide your next steps.
We are going to go over some key facts for you to know before contacting a lawyer about a claim. We'll explain:
What a solicitor's role in making a claim is.
What kind of incidents could be grounds for making a claim.
Which parties could be held accountable.
We will also aim to help you to understand how compensation itself works, by explaining what types of compensation you could be entitled to and how it would be calculated. Lastly, we will go over the benefits of making your claim with personal injury lawyers.
Our advisors are available 24/7 and ready to answer your queries. If they find that you have a formidable claim, and you'd like to get in touch with our personal injury lawyers, they can help you connect. All advice is free and you're under no obligation to proceed with our services.
What Are Cycling Accident Solicitors?
Cycle accident claims solicitors are what you might call personal injury solicitors when they're handling compensation claims for cycling accidents. Their role is to put together and represent their clients' cases on their behalf. Their role includes:
Gathering evidence
Calculating potential compensation
Preparing paperwork
Having the necessary communication with the other party and (potentially) the court.
Working with a lawyer can be a helpful support in a compensation claim case.
What Are Cycle Accidents?
A cycling accident is an incident in which a person riding a bike suffers a collision with something else such as another vehicle, or a pedestrian. They could happen for many reasons, including if the other party in the accident hit them or they lost control of their bike.
In cycling accidents, the cyclist can suffer a variety of different injuries and can suffer material damage too, such as to their bike. If the accident was not their fault, then the cyclist who was the victim could make a cycling accident compensation claim.
In compensation claims, the case is made for compensation to be awarded for the claimant's injuries and financial loss caused by those injuries. Compensation is calculated to match the severity of your injuries and your financial suffering. There is a section later on in this guide which details how different heads of compensation can be calculated in a personal injury case.
In a cycling accident claim, you could be entitled to make a compensation claim against whoever is liable for your injuries. That could include a driver, motorcyclist or a local authority. For example, you could be entitled to make a claim against the local council if their failure to upkeep a certain road to a safe standard was what led to your accident.
Steps You Could Take If Injured In A Cycling Accident
If you've been hurt in a cycling accident, getting ready to make a compensation claim may well not be the first thing on your mind. It would be understandable if you were in shock or too concerned with your injuries to address that matter. However, if you are able to do so, there are actions you could take to support your potential case. These include:
Taking photos of your bike and any damage it sustained.
Taking down the contact and insurance details, if possible, of whoever caused the accident.
Writing down notes of everything you can remember while events are fresh in your mind.
Asking people who were witnesses to the accident to give you their contact details so that they can provide statements in support of your claim later on.
Reporting the incident to the police if your injuries are due to a road traffic collision (rather than a pothole, for example).
You could also get in touch with us to receive free legal advice on what to do about claiming compensation for your injury.
These measures can give you a good head start in making a claim, and can help to make sure that you have certain details set down right from the get-go. However, don't worry if you've not had the opportunity yet to do them. If you choose to use a lawyer, putting the evidence together for a claim is something they can help you with.
If you would like free legal advice on how gathering evidence could work in your compensation claim, you can call us or request a phone call. Our team of legal experts is available through the contact information at the top and bottom of this page.
How Do I Report A Cycling Accident?
There are two important actions that we recommend you take in the immediate aftermath of a cycling accident (if you are at all able to do so):
Swap your details with the other person involved in the incident. This includes exchanging names, phone numbers, insurance providers' details (if possible) and number plate (if possible). Exchanging information is important as this allows you or your lawyer to contact the other party's insurer. (However, you could still claim through the MIB if the motorist responsible for your injuries is uninsured or drives off after injuring you.)
If you have been injured in a cycling accident, or someone else has, report the incident to the police. You are required to report a road traffic accident to the police within 24 hours. You could be committing an offence if you don't report it. Additionally, if you leave the scene of an accident without exchanging contact and insurance details with the other person involved, you could be committing an offence. This is known as failure to stop.
Reporting the incident to the police allows you to get a reference number for your accident. You could later request a collision report which can serve as proof that the accident did take place.
Types Of Injuries Cycling Accident Solicitors Could Help You Claim For
Coming off a bike, particularly if you were going at speed, can inflict major injuries. Cyclists have arguably minimal physical protection as road users and, as such, are at greater risk of sustaining injuries if hit.
Many injuries could potentially lead you to claim compensation, providing they were caused by someone else's negligence. Some of the injuries that can occur in cycling accidents include:
Brain injuries
Spine injuries
Face injuries
Road rash
Broken arms
Broken legs
Whiplash
If you would like information on whether or not the injury you have suffered could entitle you to compensation and if so, how much, then call our advice team. They're available through the contact details provided at the bottom of the page. Have a free chat with them about your situation and your prospects for making a claim using our No Win No Fee cycling accident solicitors.
Types Of Claims Cycle Accident Solicitors Could Help With
If you've been injured in an accident that wasn't your fault, an accident solicitor could help you to make a compensation claim. There are different ways in which accidents could happen that could lead to different types of compensation claims. Depending on who caused the injuries, the claim could be made against a person, company or a local or national authority, for example.
Some of the different ways in which an accident could be caused include:
Road traffic accidents caused by the negligence of other drivers. In cases like these, the claim could be made against the insurer of the driver of that vehicle. The claim could be made through the Motor Insurers' Bureau if the other driver cannot be identified or is uninsured.
Accidents caused by potholes or other forms of road hazards. These claims could be made against the local council if the hazard was on a council-controlled road, for example. You may even make a claim against the national highway authority if they're responsible for the maintenance of the road. These authorities would only be liable if they didn't take reasonable steps to ensure the roads were maintained to a safe standard. For example, if they are aware of a pothole but do nothing to fix it over time, they could be liable for the injuries it causes.
Accidents caused by car doors opening. This is also known as car dooring. Someone negligently opening their door into the path of an oncoming road user can cause accidents, including knocking a rider off their bike. This can be especially dangerous if the rider was going at speed.
Calculate Compensation: Cycling Accident Solicitors Could Help You Claim – Updated August 2021
In order to calculate the amount of compensation you could be able to claim, you would have to go over all of the different effects that you have experienced from your injury.
If you choose to use the services of a solicitor, they would put you in touch with an independent medical expert. They would form a detailed assessment of your medical condition and prognosis. Your solicitor would then decide on a compensation figure which should be a fair and accurate equivalent to the injuries you have suffered. This type of compensation is called general damages. Factors that go into calculating this include the:
Amount of physical pain you have experienced.
Extent of any lasting or permanent pain or disability.
Extent of any danger of future health problems.
Length of your recovery period.
Extent of any disfiguring injuries.
Extent of any emotional trauma pr psychological damage.
We can't begin calculating your compensation until your claim has been properly assessed. But we can help you to get some impression of the amount you could be entitled to receive with the help of the table below. These numbers are based on figures from the Judicial College. They are not representative of the final numbers you could receive. (The Judicial College Guidelines is a publication that solicitors may use to value injuries.)
| Injury | Compensation |
| --- | --- |
| Quadriplegia | £304,630 to £379,100 |
| Paraplegia | £205,580 to £266,740 |
| Minor Head or Brain Injury | £2,070 to £11,980 |
| Severe Psychiatric Damage | £51,460 to £108,620 |
| Severe PTSD | £56,180 to £94,470 |
| Collapsed lung | £2,060 to £5,000 |
| Broken ribs | Up to £3,710 |
| Simple Fractures of the Forearm | £6,190 to £18,020 |
| Severe Fractures to Fingers | Up to £34,480 |
| Loss of Thumb | £33,330 to £51,460 |
| Below-knee Amputation of One Leg | £91,950 to £124,800 |
| Amputation of the Great Toe | Around £29,380 |
| Simple Fracture of a Femur with No Damage to Articular Surfaces | £8,550 to £13,210 |
| Le Fort Fractures of Frontal Facial Bones | £22,350 to £34,480 |
| Arm Amputated at the Shoulder | At least £128,710 |
| Loss of or serious damage to several front teeth. | £8,200 to £10,710 |
Please note, the above table shows potential figures for general damages only. Special damages (see below) could be added to general damages.
Cycling Compensation Special Damages
You could be compensated for an injury you have suffered but, in addition to this, you could also receive compensation known as special damages which is calculated separately. Special damages is a term that refers to the compensation that can be awarded to cover financial losses and expenses that you have had to deal with due to an injury that wasn't your fault.
Special damages awards are different in each individual case. They are calculated to match the financial losses that the victim can prove they have experienced. It is important that you keep the proof of the losses, such as tickets, receipts and contracts.
So long as they're a consequence of your injuries, losses that you could recover in special damages include:
Wages lost from being unable to work.
The cost of transport to and from medical appointments.
Money spent on specialist treatment and care.
Lost deposits (for a skiing holiday you're unable to attend, for example).
If you're wondering whether you could recover certain costs, or if you would like to know more about how your special damages could be calculated, please call our team for advice.
No Win No Fee Claims With Cycle Accident Solicitors
Taking up legal action against someone can sometimes be a costly matter. Lawyers often charge fees for their services. There is a danger that the claimant might spend money on legal fees and then lose that case, leaving themselves in a worse financial condition than before. This could be a particular risk to someone on a low income, or someone whose financial situation and mental health has been affected by an injury.
This doesn't have to be a situation that you have to contend with.
If you make your claim through Accident Claims, your solicitor would offer you a No Win No Fee agreement. This means that you wouldn't pay your solicitor their fee if they lose the case. Instead, you would pay their fee only if they win the case.
The portion of your compensation that your solicitor could receive will be capped by law and is subject to negotiation between you and your solicitor.
Other benefits include:
No upfront solicitor fees.
No solicitor fees to pay while the case is ongoing.
Only paying solicitor fees once your compensation has come through.
The advice and support of a solicitor throughout your case.
Why Choose Our Cycling Accident Solicitors?
There is no shortage of personal injury lawyers on the market for people looking to make compensation claims. We recommend the lawyers that Accident Claims can put you in contact with as we feel that they are among the best out there.
They are experienced professionals who will work hard to win you the fullest amount of compensation you could potentially receive. They'll also keep in regular contact with you throughout the claim in order to keep you informed of your case's progress.
You can also consult our legal expert advice team for more information about how you could benefit from working with our cycling accident compensation lawyers.
Start Your Claim With Cycle Accident Solicitors
If you would like to start a claim, or if you would like a free consultation on making a claim, then you can talk to our team of expert advisors. You can reach them by:
Filling in this form with your contact details in order to request a call back.
Calling 0800 073 8801 to reach one of our advisors directly.
Speaking to an advisor through our live support chat box.
No Win No Fee cycling accident solicitors – FAQs
When do solicitors offer No Win No Fee services for cycling accident claims?
Because solicitors take some risk on when offering No Win No Fee services, they'll pre-vet any claims before accepting them. The criteria they'll look for, generally, include a) the defendant owed you a duty of care; b) they were negligent and an accident occurred as a result; and c) you sustained injuries as a result.
Do car drivers owe cyclists a duty of care?
All road users owe each other a legal duty of care. This comes from the Road Traffic Act 1988 as well as the Highway Code. Essentially, drivers, cyclists and pedestrians must use roads safely and to try and keep themselves and other road users safe at all times.
Can I claim if my child was injured while riding a bike?
Parents (or other responsible adults) can claim on behalf of an injured child cyclist. To do so, they need to become their litigation friend. This means they'll act in the child's best interests and deal with lawyers and courts on their behalf.
What time limits apply to cycling accident claims?
There is a 3-year time limit for all personal injury claims. This will commence from the date of your accident in most circumstances. If a child (or an adult without the mental capacity to claim) is injured in a cycling accident, the time limit will not apply.
To find out more how No Win No Fee cycling accident solicitors could help you, please contact our team today.
Essential References
The website of Highways England, the national authority for motorways in England.
Government road accident statistics
Statistics from the government about recent accidents.
Report a pothole so it can be fixed.
Our guide to accident compensation claims if you were a pedestrian in a road traffic accident.
Roundabout cycle accident claims
Our guide to claiming and seeing who was at fault following a cycling accident on a roundabout.
Further advice on general road traffic accidents.
Thank you for reading our guide to claiming with No Win No Fee cycling accident solicitors.
Guide by JY
Edited by RV