By Joanne Jeffries. Last Updated 17th November 2021. Welcome to this case study, which explains how personal injury claims payouts for a broken thumb could be calculated.
There are many different accidents that can happen in the workplace that cause broken thumbs. If you have been injured and the incident was not your fault, there is a very high chance that you are going to be entitled to personal injury compensation. This is certainly what happened for one individual who suffered a broken thumb in the workplace.
The individual in this case study received £15,000 in terms of finger injury compensation amount when making a thumb injury claim after suffering a laceration that required stitching and a fracture to the thumb. This occurred when the client was loading big metal sheets onto his van by himself. Instead of being laid flat, the sheets were propped against the wall, meaning they were not stored in a safe manner.
As the individual went to pick up a second sheet of metal, it fell and landed on his hand. This caused the broken thumb at work injury that he secured compensation for. Below, we take a look at the prevalence of such injuries at work, look a little deeper into the case itself, and we talk you through lots of different information you may need to know before you go ahead and begin your own broken thumb at work injury claim.
Manual Handling Health And Safety
There are a number of different rules and regulations that are in place regarding manual handling in the workplace and vehicle loading. All employers need to adhere to these rules and they need to make sure that their employees receive the correct training and instructions. Head to the HSE Government website for more information about this. In this incident, the individual did not load the equipment properly, as the metal sheets were balanced rather than being laid flat and, therefore, they were at serious risk of falling, which is what happened. For the claimant to be awarded broken thumb compensation, it shows that they did not receive the assistance required, i.e. more than one person should have been doing this job. Moreover, the employee may not have received the correct training regarding how to stack the sheets. Every single employer should have a duty to keep employees as safe as possible within the workplace, and they can do so by risk assessing activities that carry any kind of risk to the person carrying them out.
Manual handling at work affords a high risk of injury when not carried out correctly. In fact, 22% of all reported accidents at work in 2016/17 were due to handling or lifting. It was the second most common type of injury, after falls and slips and trips. Therefore, it is clear that all risks are not completely reduced, and in the case that we researched here, the correct assistance was not given to the employee, which led to them suffering the broken thumb at work injury. Should your employer not have got someone to help you lift something, and you suffered a broken thumb at work, then call us and we will see how your claim could progress. We can also provide you a lawyer that has worked on accident at work claims before who will be ideally placed to fight for your award for compensation.
Broken Thumb Injury
As mentioned, the individual sustained a broken thumb at work, as well as a laceration. The individual is still suffering the impact of this. For those that are unaware, a fracture relates to any bone that has been broken. There are numerous types of fractures, for example closed fractures where there is no break in the skin and simple fractures where the bone breaks into two fragments. There are a number of different symptoms associated with fractures. This includes the following:
Loss of movement
Bruising
Swelling
Pain
Pins and needless
In terms of healing time, this differs depending on the nature of the fracture. Nevertheless, it does usually take between six and eight weeks for a fracture to heal. A broken thumb at work injury, especially if you work with your hands, can cause all sorts of problems. Any activity using the hands can be hard to do, from typing, to lifting to operating machinery. This can necessitate some time away from your job while you recover, or you may be put on reduced duties. In complex cases, it may not be possible to regain total function in the thumb which may affect your earning potential for some time to come, meaning you not only lose out on wages initially, but in the future. It is important to note that this can form part of a broken thumb at work compensation claim.
What Happened In This Case? How Was It Conducted?
In this case, it was established and proven by the personal injury lawyer that the employer had not presented the correct working environment and instructions for the claimant. As a consequence, £15,000 was awarded in terms of settlement for a broken or fractured thumb. A lot of the high figure was attributed to the fact that the impact of the injury to the tendons is still ongoing. Although some people believe that a broken thumb would be an easy injury to fix, it obviously can be – and was in this case – more serious than a simple fracture.
What Settlement Did The Claimant Get For Their Broken Thumb At Work?
The claimant was awarded £15,000 for this broken thumb at work injury. When you make a personal injury claim, there are many different factors that are taken into consideration to determine the payout you receive. For this claimant, and for all claimants, an amount is awarded for the injury itself. This will be determined by looking at the medical report that has been put together by the doctor. In this case, the fact the claimant still had ongoing injuries was significant. Furthermore, any out-of-pocket expenses the individual suffered would have been taken into account too. For example, if the person missed time off work or if he needed to spend money on hospital parking tickets, this would have all been accounted for in the payout awarded. This is the case for all broken thumb injury compensation claims and personal injury claims in general so long as the claimant has proof of the expenses. This is why we would advise that everyone keep any copies of bills and receipts they have very safe, as it is vital to use these as evidence.
No Win No Fee Broken Thumb At Work Injury Claims
At our law firm, all of our solicitors work on a No Win, No Fee basis, with no exception. This makes the costs a lot more manageable, and it eliminates the risk we have just been talking about.
So, what is a No Win, No Fee service? This is a payment structure whereby you are only going to need to pay legal fees if your personal injury solicitor has managed to secure personal injury compensation for you. This means that you are provided with a significant degree of monetary protection. You know that you are only going to pay legal fees if you have secured the compensation to cover the costs.
This leads to a whole host of other benefits too. For example, you can be confident of a much better service. How? Well, the No Win, No Fee solicitors working on your case is going to be impacted by the outcome. Therefore, they will do everything they can to ensure that they manage to secure compensation for you. This also means that we will never waste your time. If we do not think that your case is strong enough to secure compensation for hand injury at work, we are going to tell you.
Begin Your Claim Today For Personal Injury Claims Payouts for a Broken Thumb
If you are ready to make a personal injury claim because you have broken your thumb, or you have suffered any other type of injury, all you need to do is give us a call. The number you need is 0800 073 8801. You will speak to one of our friendly and experienced advisors, and they will be more than happy to assist you in any manner they can. We always aim to secure the maximum thumb injury compensation amounts. There are a number of other ways you can get in touch as well. This includes via email or you can make the most of our live chat feature.
Could I receive personal injury claims payouts for a broken thumb that my child suffered?
Whether your child suffered a thumb injury at school, or in a road traffic accident, if someone else could be at fault for it, you could make a claim for compensation. When claiming on your child's behalf, you would make decisions for them as their litigation friend. You could then instruct a personal injury lawyer to negotiate for compensation for your child's injury and you could accept or reject a settlement offer on their behalf. You would have up until your child turns 18 years old to make a claim for them. Otherwise, they could make their own claim once they turn 18 and they would have three years in which to do so. Should you have any questions about the time limits for claiming, or whether it would be better to wait until your child was old enough to claim, please do not hesitate to contact us. We would be happy to offer you advice and support over the phone regarding this.
What damages could be included in personal injury claims payouts for a broken thumb?
All claims are different. They will have their own specific facts and circumstances that would affect the types of damages you'd be able to claim. For example, a general damages payout for pain and suffering would depend on the level of severity of your injury, and your prognosis. You would need to submit an independent medical report to claim for general damages. If you had suffered any psychological injuries, you could claim for these two. In terms of special damages, compensation settlements in the UK would usually include costs such as loss of earnings, if you had required time away from work to recover from your injuries and lost out on pay. They could also include the likes of care costs, if you had needed someone to come in and care for you at home because of your injuries. In addition to this, special damages could include travel and medical expenses.
What other accidents could lead to personal injury claims payouts for a broken thumb?
While this case study described an thumb injury at work, there are other types of accidents that could cause you injury and could lead to a claim. Compensation settlements in the UK could be achieved for any of the following personal injury claims.
Medical negligence- if you had suffered medical negligence that had led to you suffering a new thumb injury, or had led to a thumb injury becoming worse or harder to treat, you could claim compensation for clinical negligence.
Criminal injury- if you had suffered a violent assault that had led to you suffering an thumb injury, you could also claim for this.
Public place injury claims- if you suffered a thumb injury in a public place due to someone else's negligence, you could also make a claim. The at fault party must have had a duty of care towards you which they would have breached, causing the accident.
Road traffic accidents – traffic accidents in the UK could be quite common. As you can see from the figures below, many people were injured on UK roads in 2020. If you can prove someone else was at fault for an accident in which you were injured, you could make a claim.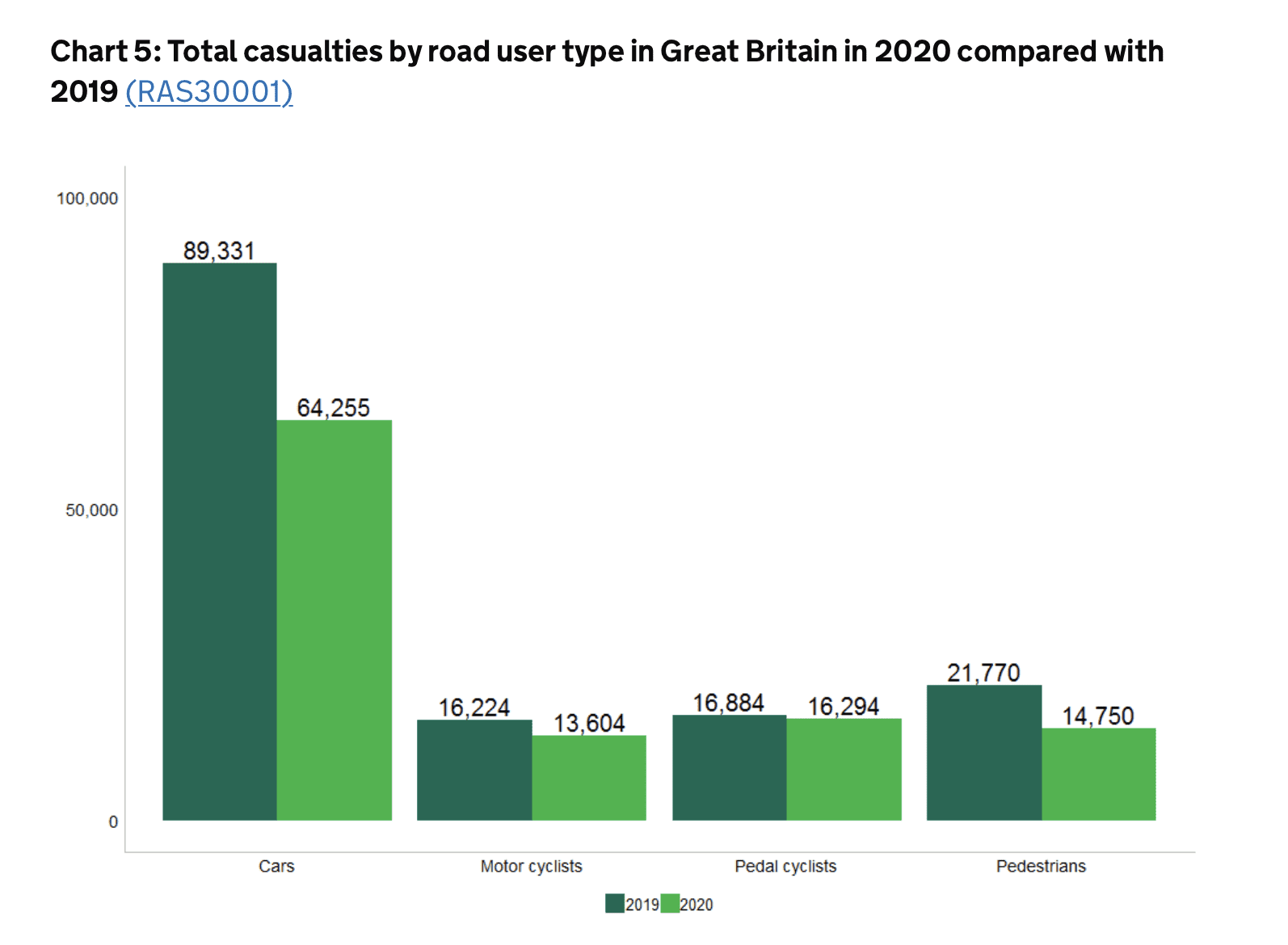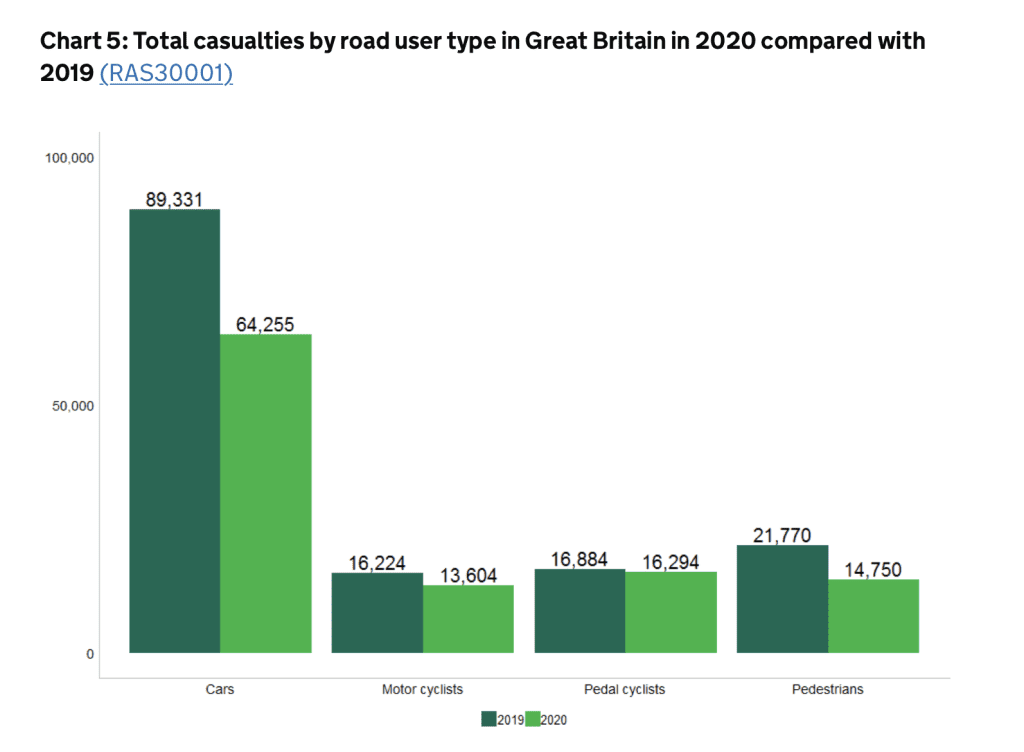 Helpful Resources And Links Relating To Personal Injury Claims Payouts for a Broken Thumb
Should you prefer to do a little research before going ahead and deciding whether you'd like to put a claim in for your broken thumb at work injury, here are a couple of links that might help.
Broken Thumb – Work Injury Claim Guide– This link takes you to our guide on how to make a claim if your fingers have been caught in the door.
All you need to know about broken thumb/fingers – This link takes you to the NHS page on what to do if you have a broken finger. You will also find advice regarding how long it takes to heal.
Thank you for reading this case study on personal injury claims payouts for a broken thumb. To get the maximum compensation for injuries to the thumb, please call our team.