Welcome To Accident Claims Leeds
Accident Claims Leeds serves over 750,000 residents who are in need of a personal injury solicitor. Leeds is one of the fastest-growing and third biggest city in the UK.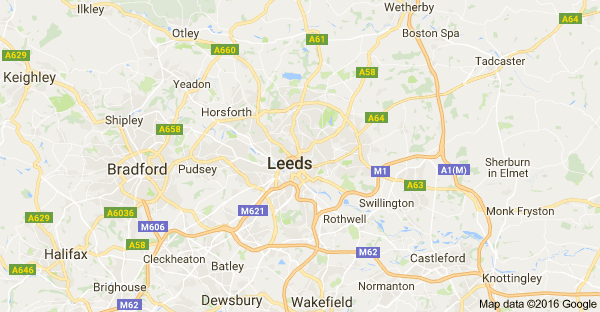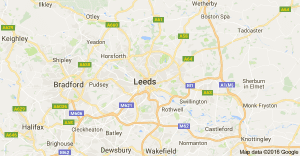 The Accident Claims Leeds team most commonly handles whiplash claims from residents who have suffered an injury from a road traffic accident.  Whilst whiplash claims are the most common type of compensation claim dealt with, our solicitors in Leeds have exceptional experience in handling all types of personal injury claims.
We operate across the country from various locations and are seen as one of the leading accident claims and whiplash claims specialists in the UK. Being situated so close our team in Liverpool and Manchester regularly work together to achieve our exceptional client care and success rates.
We've been helping people claim compensation in Leeds for over 40 years, a testament to our reputation in the local community. We offer 24-hour No WIn No Fee accident claims advice in Leeds by contacting us on 0800 073 8801.
Will I Need To See A Doctor when making accident claims in Leeds?
In most cases, you won't need to attend a medical appointment. We do advise that after being involved in a car accident or suffering any type of personal injury that you go and see your doctor. If you haven't been to see a doctor about your injuries dont' worry. Accident Claims Leeds can arrange the medical appointment for you. Whilst not essential, any physician report will only strengthen any claims of injury.  Don't panic – we're with you every step of the way and can discuss options with you when we assess your claim.
Do you only deal with whiplash claims in Leeds?
Absolutely not. Accident Claims Leeds have over 40 years experience in dealing with every type of claim you can imagine. Our personal injury solicitors we're the first in the country to successfully claim compensation for soldiers suffering from 'gulf war syndrome'. We have unrivalled experience ranging from catastrophic head injuries to personal injuries from product defects. Some of our practiced disciplines include.
Sports Injuries
Slips, Trips and Falls
Victims of Violent Crimes
Flight Delay Compensation
We have an online claims calculator which can help you estimate what compensation you may be due.
Do I need to use accident solicitors in Leeds?
Accident solicitors for the Leeds area can help with many different personal injury claims. When you search for personal injury solicitors in Leeds, it might be worth considering that you don't have to use a local solicitor.
Personal injury solicitors for Leeds could be based outside of the local area. Most claims can be handled remotely, so you may not need to meet with your solicitor in person for them to help you through the claims process. Therefore, the most appropriate questions to ask when choosing personal injury solicitors for Leeds claims might be about their experience in handling similar claims, rather than where they're located.
What claims can an accident solicitor for the Leeds area help with?
An accident solicitor for Leeds could help with many different types of personal injury claims. These include:
To have a valid case, someone would need to have breached their duty of care towards you. This breach must have caused your illness or injury. If you're unsure as to whether you could claim, please call our team.
How much compensation could personal injury solicitors covering Leeds get me?
Without knowing more about your case, we would not be able to tell you how much you could be eligible to claim. However, we have produced a table below with figures from the Judicial College guidelines, to give you a rough idea about how much could be appropriate for some injuries. These figures are only guidelines though and are not necessarily reflective of what you will receive.
Reason for claiming
Compensation Bracket
Comments
Pelvic injuries (a) Severe
£78,400 to £130,930
Extensive fractures, dislocations of lower back and bladder future could be included here.
Neck injuries – Severe (i)
In the region of
£148,330
The biggest payout is for severe cases, like incomplete paraplegia.
Big toe -amputation
Around £31,310
-
Arm injuries (c) Less severe
£19,200 to £39,170
Significant disabilities but substantial recovery
Neck injuries – Moderate (i)
£24,990 to
£38,490
This includes cases whereby existing injuries have been made worse, as well as dislocations and fractures.
Hand injury (g) Less serious
£14,450 to £29,000
Severe crush injuries for example, which result in significantly impacted function, despite or without surgery
Back injuries – Severe (i)
£91,090 to £160,980
The most severe cases are those whereby there is disability and severe pain. This includes nerve root and spinal cord damage.
Back injuries – Moderate (i)
£27,760 to £38,780
This includes injuries such as muscle and ligament disturbance, and those of residual disability of a lesser extent.
Back injuries – Minor (i)
£7,890 to £12,510
A payout of a lower amount is for cases whereby a full recovery is made within a few months. If the recovery takes longer, a number of factors are considered to determine the payout amount. This ranges from the impact of the symptoms on the claimant's life to the degree of pain encountered.
If you call our team, we'd be happy to discuss how much compensation could be appropriate for your case.
Final words on personal injury claims for Leeds claimants
If you'd like us to assist with personal injury claims, Leeds claimants can call us any time. We'd be happy to help you get the compensation you deserve.