By Joannne Jeffries. Last Updated 3rd September 2021. Here, you can read our guide to accident claims solicitors covering Colchester. In it, we give you more information on choosing personal injury solicitors for Colchester injury claims.
Do you need to understand more about the process of making accident claims in Colcheste Essexr? Were you aware that any time you are injured due to the actions of a third-party, you could be in a position to pursue a claim for damages?
In this guide, we are going to look at some of the more common kinds of claims. We are also going to give some free legal advice on how best to begin a claim, and explain how our panel of accident claims solicitors covering Colchester can assist you in getting any compensation that you may be entitled to. If you need to know more about the service we offer, or simply need some advice based on the circumstances of your own no win no fee claim, please speak to one of our claim advisors today on 0800 073 8801.
Choose A Section:
What Is An Accident Claims Solicitor Covering Colchester?
If you have suffered some form of physical or psychological injuries that were the result of third party negligence, then you could be eligible to make an accident claim with a personal injury lawyer, registered with the law society for the harm you suffered, and any financial losses you incurred as well.
You may choose to use an accident claim solicitor to pursue a case for personal injury as they can take much of the burden off your hands. Your solicitor will also provide you with claims advice, and be able to tell you how much compensation you could be able to claim. Our accident claims solicitors can manage the entire end-to-end claims process for you, under a Conditional Fee Agreement (CFA). If you would like to know more about what a CFA is, and how we can help you, speak to one of our expert advisors on the number at the end of the page.

Victim Of Crime Compensation Claims
In this section, we are going to talk about the Criminal Injuries Compensation Authority. CICA is operated by the Government in the UK. A blameless victim of crime can claim through the CICA for monetary compensation when all other avenues have been exhausted. What this means, is that all victims of a violent crime have a potential route to damages, even if the perpetrator of the crime goes uncaught. If you have been the victim of an assault in Colchester, or any other type of violent crime, please speak to one of our advisors to learn how we may be of help with your CICA claim.

Trips, Falls, Slips Accident Claims
Whenever you are out on a public street, or visiting the premises of a business such as a shop, restaurant, shopping mall, etc. you should be able to use the place you are in safely, and all slip, trip or fall hazards should be mitigated. Of course, this doesn't always happen, as can be noted by the fact that after road traffic accident claims, these claims are the most common each year.
Whenever a slip, trip or fall hazard is present, such as a wet or dirty floor, or a damaged paving surface, the party responsible for maintenance must either address the hazard immediately, or ensure it has been marked with an appropriate and compliant warning sign. If this doesn't happen, and it causes a person to suffer an injury in a slip, trip or fall, it could be the basis of a claim. We can help with this, we can offer advice on things such as producing a slip and fall claim letter, and also arrange for one of our solicitors to process the claim for you.

Work Accident Claims
As an employee, you should be able to expect to be provided with a safe and healthy place to work. Each employer has to make sure they comply with Health & Safety Regulations, to keep their workforce safe as possible. However, accidents do still happen. Historically, the most common kinds of workplace accidents are:
Employees injured in a slip, trip or fall.
An employee that had been harmed in a lifting or manual handling accident.
Accidents involving a company vehicle.
A moving object strikes an employee, injuring them.
A violent act such as an assault.
The Health & Safety Executive maintains statistics on work-related injuries. If an employee comes to unnecessary harm due to the failure of an employer to implement health and safety procedures and policies an employee may have the right to pursue an accident at work claim for any harm they have suffered among other damages.
Colchester Work Accident Injury Statistics
In the table below, we have provided data related to instances of workplace accidents in the Colchester area:
| Location | Total - non fatal injuries | Total - non fatal injuries per 100,000 workers | Fatal injuries |
| --- | --- | --- | --- |
| Colchester | 156 | 181 | 0 |
You can find further detailed information about the period 2014/15 – 2019/20, at the following link:
We also provide some insight into how common work related ill-health has been in the 2019/20 period, according to the HSE.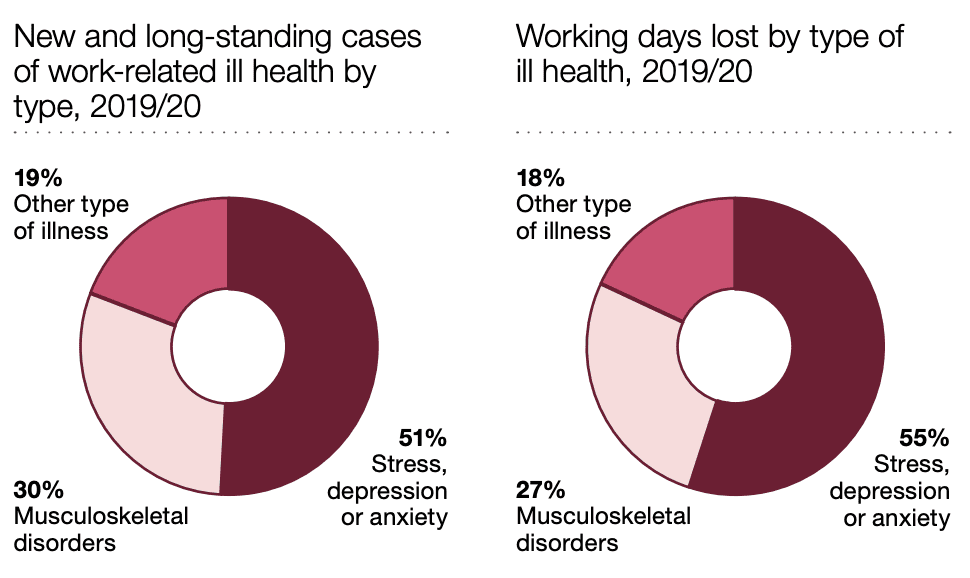 Colchester Car Accident And Road Accident Claims
As the victim of a road traffic accident in Colchester, such as a Colchester car accident or a Colchester bike accident, you may be in a position to make a claim if a third party caused the accident resulting in you suffering. It is also possible for passengers to make a claim for an accident caused by a driver or other road user. As an example, if you are using public transport, and you are involved in a Colchester bus accident caused by either by the bus driver or some other third party, you could be eligible to make a claim. The same is true of all road users, including pedestrians. If a road hazard causes an accident that injures you, then a solicitor could be able to process a claim on your behalf.

Public Liability Injury Claims
Not all accidents take place in a location where a business entity or private individual is responsible for any injuries that have been caused by a hazard that they are responsible for. Some occur in a public place. By public place, we mean any location that the local council is responsible for maintaining, such as:
A public building (swimming pool, leisure centre, library, etc.)
A public footpath or road (although this might not apply to rural footpaths and bridleways, it would depend on the circumstances).
A public park or green space.
A children's play area such as a playground or skate park.
Your local council has a responsibility to keep these kinds of places in a condition that is safe for the public to use. When the local authority doesn't do this and this leads to an accident involving a member of the public, an accident claim solicitor could be able to help the injured party to claim accident compensation. It is important to note that in order to make a claim against the council the claimant's circumstances must fit into a specific criteria.

Negligent Medical Care
When you visit a Colchester accident and emergency department, or any other kind of medical facility, even your dentist or optician, you will rely on the professionalism of medical professionals to keep you safe from unnecessary harm. We place this trust in doctors because each of them has a duty of care towards us, to never do unnecessary harm. But of course, the reality is that negligence could happen from time to time. Whenever a medical professional provides care that is considered lower than the minimum standard, which causes a patient to suffer unnecessarily then grounds to pursue a medical negligence case maybe present. Pursuing the NHS or a large private healthcare organisation takes expertise, and this is something our panel of accident claims solicitors bring to the table. Speak to one of our advisors on the number below to learn how we can help you with your clinical negligence claim.

No Win No Fee Accident Claims Solicitors Covering Colchester
You have probably heard the term, No Win No Fee solicitor. But do you know what it really means? This kind of fee agreement provides you with several key benefits, and these are:
When the solicitor begins working on your claim you don't pay a fee.
While the solicitor processes the claim for you, no ongoing fees are due.
If the solicitor is not able to secure you a compensation payment, then you will be charged no fee at all.
You will only be expected to pay your solicitors fees when they have successfully secured a compensations settlement for you. At this stage, the legal fees are deducted automatically, and the solicitor will pass you the remainder of the compensation. As part of our service, we can arrange for a No Win No Fee solicitor covering Colchester to help you claim.

How Do I Contact An Accident Claims Solicitor?
Whether you simply need some free accidents claims advice, or you are ready for a personal injury solicitor to begin processing your claim for you, we recommend that you contact us and speak to a member of our claims team. One of our expert advisors will evaluate your claim, go over your legal options with you, and then explain how we can help to move your claim forward. Talk to and advisors today on 0800 073 8801.

Answers To Your FAQs
What Could A Solicitor Do To Help Me?
When you decide to make an injury claim, your solicitor is going to be responsible for fulfilling two key roles, and these are:
They will process the claim on your behalf, and attempt to reach a settlement for you.
They will provide key facts, information and advice, such as which accident claims time limit is going to be applicable, and the possible value of your claim (you can use a personal injury claims calculator to get a rough estimate).
For some general free legal advice related to the claims process, you can talk to one of our claim advisors on the number above, before engaging a solicitor.
Would I Have To Meet A Solicitor In Person?
A one on one, face to face session with your accident claim solicitors is not a required precursor to the solicitor processing a claim for you. You don't need to use a local legal firm if you do not want to, as you can simply use the phone, email, etc. to speak to your legal team while they are handling your claim for you. Your solicitor can take all the facts they need from you without meeting you.
Why Do I Need To Visit A New Doctor?
In order to evaluate your claim, and advise you on the level of compensation that may be available, your solicitor is likely going to require you to go for a medical examination. This medical examination and the report the doctor produces following it, can be submitted as evidence in support of your claim. It will prove the kinds of injuries you have suffered, and how you maybe effected in the future.
Where Will I See A Doctor?
There are a number of different doctors in the Colchester area that we can arrange for you to visit for a medical examination, and this includes these doctors:
| | | | |
| --- | --- | --- | --- |
| Shehzad Hanif | Holiday Inn - Colchester | Colchester | C06 3QL |
| | Abbotts Lane, Eight Ash Green | | |
| Sajive Bansal | The Tree Room | Colchester | CO1 1JN |
| | 12 Trinity Street | | |
| Mallika Sahebagouda Biradar | Creffield Medical Centre | Colchester | CO2 7GH |
| | 15, Cavalary Road | | |
| | Colchester | | |
Use the number above to speak to our claims team whom can organise an appointment for you when you are ready.

What kind of things should accident claims solicitors covering Colchester be able to offer me?
When you search for accident claims solicitors covering Colchester you are likely to be met with rather a large number of results. Not all of these will be local solicitors, but that doesn't matter as explained previously in this guide. However, you might want to understand that not all solicitors work the same way, and not all provide the same level of service. Choosing the solicitor with care is vital to your case, as they will be completing all of the legal legwork on your behalf and negotiating for your settlement. Therefore, you might want to choose a legal services provider that has years of experience in handling such cases. Obviously, you will also want one that is authorised and regulated by the Solicitors Regulation Authority, as well as being registered in England and Wales.
Aside from this we believe personal injury solicitors covering Colchester should be able to offer you:
Representation on an no win no fee basis
Great customer service
Free legal advice
Specialist solicitors with years of experience
Free eligibility checks
Peace of mind that your claim is being handled professionally
Regular updates on the claims process
If you'd like to benefit from peace of mind that your claim is in good hands, we'd be happy to show you some reviews attesting to the service we provide.
Could accident claims solicitors covering Colchester help if an accident was my fault?
If you caused an accident which left you injured, due to your own negligence, you would not usually be able to claim compensation. However, if you were in part to blame for an accident, but someone else also played some part in causing an accident because of their negligence, you could still be entitled to claim. These claims could be somewhat complicated though, especially if the other person disputed their liability. Careful evidence gathering and negotiation by your lawyer could lead to a compensation payout. However, this might be reduced by the proportion of blame on your part. Split liability claims could be made where two parties were partially to blame for a road traffic accident. However, you could also make them in other cases, such as work accident claims. If you would like to discuss a claim where you're not sure who was most to blame, or you believe that there were multiple parties responsible for your injuries, please call our team. We'd be glad to help you with your case.
Local Resources
These external pages have potentially useful information:
The Health & Safety Reporting Process
Reporting An RTA To The Essex Police
You may also find these other guides to be of interest:
Claiming For A Non-Fault Accident
Thank you for reading our guide to accident claims solicitors covering Colchester claims. We hope this provided useful information on choosing personal injury solicitors for Colchester claims.