By Joanne Jeffries. Last Updated November 9th 2021. Welcome to this case study covering medical negligence payouts for a spinal haematoma.
In this case study, we are going to look at a claim made by the parents of a five-year-old girl who was the victim of clinical negligence, for personal injury compensation. The medical negligence in question, was a GP making a misdiagnosis of a spinal haematoma.
The mother of the girl took her to the local GP, because she felt her daughter was unwell. The GP examined the girl, and diagnosed that nothing was wrong with her, yet he did prescribe Calpol and a course of antibiotics. The next day, her parents, unsatisfied with the opinion of their GP, took the girl to the hospital. After tests, it was found that she was suffering from a spinal haematoma.
Emergency surgery was performed, and despite this, the girl was left paraplegic, paralysed from the waist downwards. After a fairly complicated claim, the girl was finally awarded a total of £4.5 million in compensation.
This case study looks at how the clinic negligence occurred, and what the effect was on the young girl for having her condition originally misdiagnosed. We also look at how the solicitor processing the claim proceeded, and finally, we take a look at why the compensation was awarded and what it was awarded for.
What Negligent Care Was Provided/ Not Provided To Cause The Accident?
This case is of interest, because the GP entirely missed the spinal hematoma symptoms in the girl, and this had a critical effect on the likelihood of her spinal hematoma recover. What is most shocking, is the offhand way that the GP dismissed the mother's claims that the girl was "floppy" and unable to cough properly.
As a direct result of the GP dismissing the girl's mother, and prescribing antibiotics for no discernible reason, the girl's health became worse overnight. By the time she did receive the proper treatment, it was far too late, and she was left permanently paralysed from the waist down.
What Is A Spinal Haematoma, And What Effect Did The Injury Have On The Child?
In this section, we will attempt to answer the question, what is a hematoma of the spine? This will make it easier to understand why the personal injury lawyer was able to claim such a large compensation payment.
First, what causes a spinal hematoma? Put in simple terms, a spinal haematoma is caused by bleeding inside the spinal column. Most usually triggered by some form of trauma damage to the spinal column itself. The treatment for this kind of health problem if it is left too long, is corrective surgery. However, there is a risk associated with this kind of surgery, as it is possible that the surgeon could make a small mistake, and damage the nerves of the spinal column, which would cause paralysis. In this case, it is unsure if this is what caused paralysis in the young girl, or whether the haematoma had grown so large, that it damaged the spinal column itself. Either way, had the GP diagnosed it sooner, it could have been treated sooner, which may have enabled the hospital to use a less risky form of treatment.
How Did Solicitors Help The Parents To Claim Compensation?
The first personal injury solicitor that the parents approached to process a claim on their behalf, told them that the likelihood of winning such a claim was very slim. However, they tried a second solicitor, and this one had a much more optimistic opinion about the likelihood of a positive outcome.
The GP entirely denied that any negligence took place. This opinion was backed up by the fact that the hospital that operated on the girl, was unable to give an answer to whether or not the girl would have been fine had she been operated on sooner. Medical experts were called in, and they similarly could not give an opinion either. This left the solicitor in a bad place. The claim seemed to be at risk, as there was no expert testimony to say that a) the GP had been wrong and b) the GP's mistake had directly led to the girl becoming paralysed permanently, from the waist down.
The case was due to go to court, and if it had, it is not clear whether it would have been successful. The solicitor entered into a last-minute round of negotiations, trying to reach an acceptable out of court settlement. The defendant was not keen, as they were fully aware that if the claim went to court, they would likely be admonished of liability. The defendant was not prepared to agree on accepting any portion of the liability. However, the solicitor did receive an offer for a one-off, out of court payment of £4.5 million. Which the claimant accepted.
The solicitor did an exceptional job of processing this claim, as before the out of court settlement was made, it was likely that the claim would have been lost if it had gone to court. However, the solicitor stuck to his guns, and at the last minute, negotiated a significant out of court settlement.
What Settlement Was Approved By The High Court?
As can be seen from above, this personal injury claim resulted in a significant compensation payment being made. However, it is important to understand that the payment was so high, because the girl was so young, and she would be paralysed for the rest of her life.
Therefore, the payment was high, because it would need to compensate the girl for an extreme loss of life quality for potentially, 70 or more years. It also contained a large provision for the cost of care for the rest of her life. She would need a home suitable for a disabled person, as well as a whole range of special equipment. She would also need ongoing medical care for the rest of her life, and the compensation payment made provision for this as well.
So, although the payment may seem to be high, it would need to last the victim for her entire life, as she would not be able to work, and she would face a very high overhead for her own care costs.
No Win No Fee Claims Against The Health Service
If you believe that you have a valid cause to make a compensation claim due to medical negligence, but you lack the finances to engage a solicitor, then Accident Claims UK has a solution for you. We can act as your No Win No Fee solicitors, and process a clinical negligence claim on your behalf. You won't need to find the money to pay a solicitor, as you pay nothing at all until such time as we win you a compensation payment.
So how does it work? Its very simple to understand. When you call us and ask us to take on your claim under our national claims service, we won't charge a thing. As we process your claim, which could take many months, we still won't charge any fee. If we fail to win you a compensation settlement, then we charge nothing at all. However, when we are successful, and a compensation payment is made to us on your behalf, we will subtract our agreed-on success fee for the amount received, and pass the rest to you.
As you can see from the explanation above, that at no time do you have to pay even a penny until you are paid compensation. This means for a financial standpoint, that there is no risk at all. Call us on the number below, to find out more about our national claims service, and how we can help you.
Contact Us About Medical Negligence Payouts for a Spinal Haematoma
Are you ready to begin your medical negligence claim? Do you believe you have a valid reason to make a claim? Maybe you need a little advice before you can make a decision? If you need answers to these questions and others, please call Legal Expert on 0800 073 8801 today, so that we can help you, and explain our No Win No Fee claims service.
What damages could make up medical negligence payouts for a spinal haematoma?
When you make a claim for compensation, you may not solely be claiming for your suffering and pain. While general damages are designed to compensate you for any suffering and pain and loss of amenity that you have been through, there are other damages you could claim, called special damages. In some cases, special damages could make up a significant portion of your compensation payout. This is because they could include medical expenses, claims for loss of earnings (both actual and projected) adaptations to your home, care costs and more. When you launch your claim for compensation, your solicitor would tell you what damages you could be eligible for and what evidence you may need to prove them. Some of the most important evidence in such cases would be the medical evidence from an independent medical expert. You would need to go and see one of these experts as part of your claim. They would, after examining you and speaking to you about your injuries, be able to compile a detailed report which evidences your injuries and your prognosis.
How did no win no fee claims work?
When it comes to making a no win no fee claim for medical negligence payouts for a spinal haematoma, you would need to firstly find yourself a solicitor that would take on your claim on this basis. We could help you with this. Once you have chosen a solicitor, they would send you a document called a Conditional Fee Agreement, or CFA. This document would specify a success fee, which is usually a small, legally capped percentage of your payout. It would only be payable if your claim was successful and you received a personal injury compensation payout. If your claim is successful, the fee would be deducted from the payout. Should your claim not be successful for some reason, you would not pay your solicitor's costs, or the success fee.
How common are medical negligence payouts for a spinal haematoma?
If you're considering making a claim for clinical negligence compensation, you may be wondering whether these are things that happen often. While we cannot comment on the number of cases against the NHS for negligence concerning a spinal haematoma, we could offer some insight into how much the NHS has paid out in clinical negligence in 2020/21. These figures come from the NHS Resolution website.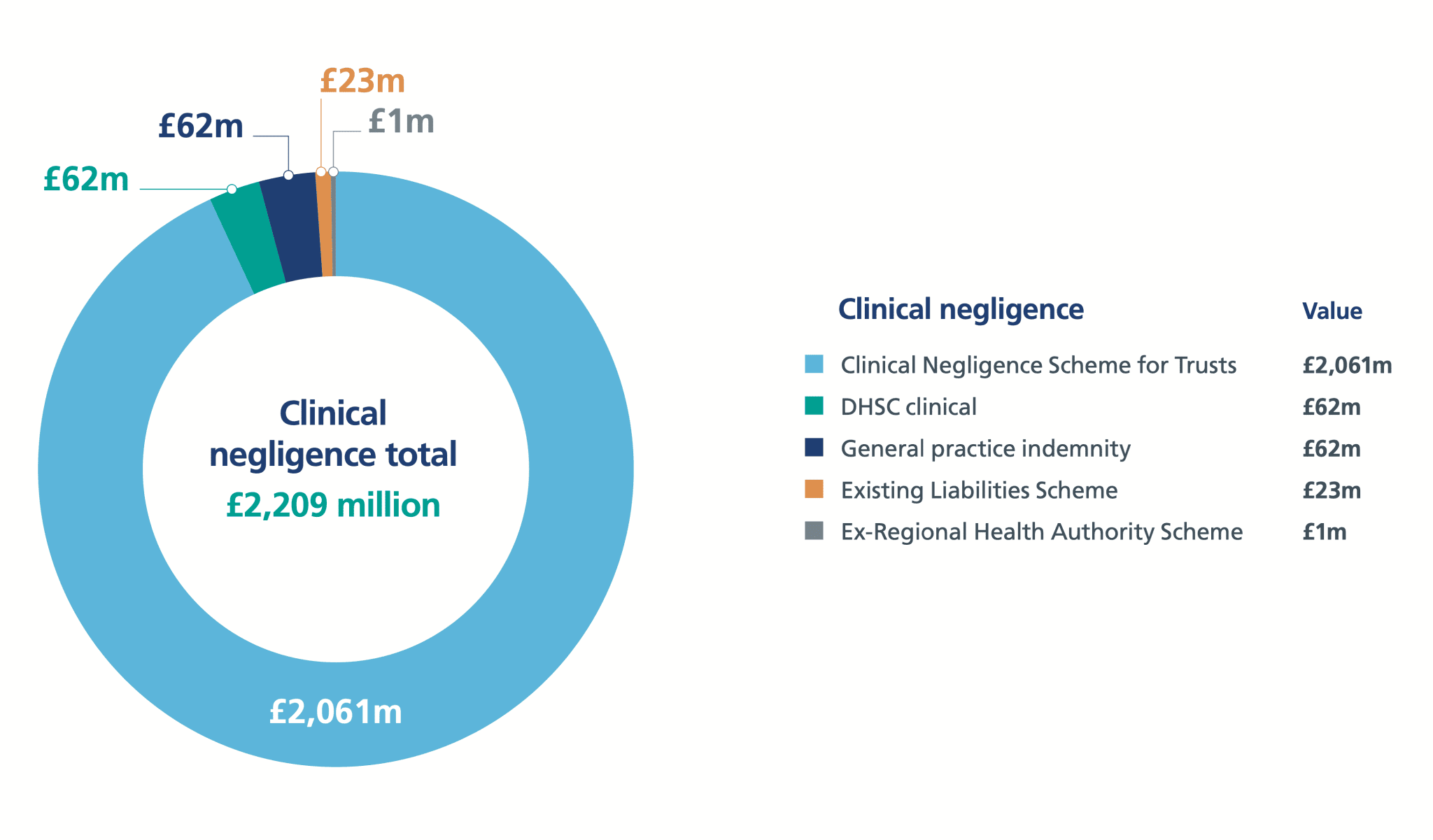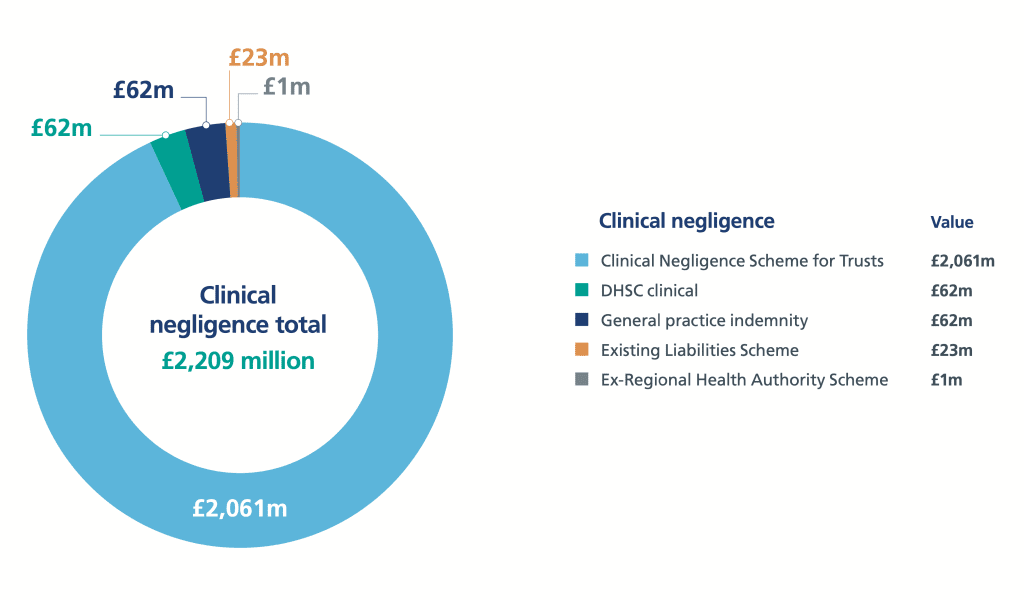 Do I need a local lawyer to get medical negligence payouts for a spinal haematoma?
It may surprise you to find out that the locality of your lawyer could have no bearing on the success of your case or your compensation payout. You could opt for a law firm or solicitor based anywhere in the UK. You may never need to meet your lawyer face to face but please note that if you wanted to, you could travel to see them or they could visit you. Therefore, you could have plenty of choice when it comes to choosing legal representation for your personal injury or medical negligence claim. That way, you could maximise your chances of getting the maximum amounts of compensation for financial losses and suffering caused by a delayed diagnosis or infections from surgery post operatively, or any other form of negligent treatment that has caused you harm.
Useful Links Relating To Medical Negligence Payouts for a Spinal Haematoma
The NHS has published a comprehensive guide to lumbar decompression surgery at this link:
NHS information on lumbar decompression surgery
The UK Government has published a full range of statistics related to clinical negligence, at this link:
UK Government statistics on clinical negligence in the UK
At this link, is a guide to claiming compensation for a health problem that has been caused or worsened by medical negligence:
A guide to claiming compensation for medical negligence
At this link, is a guide to claiming compensation of a health condition that has been caused or worsened by medical negligence involving misdiagnosis:
A guide to claiming compensation for medical negligence and misdiagnosis
Other Guides You May Find Useful
Thank you for reading this case study on medical negligence payouts for a spinal haematoma. Whatever spinal cord injury you've incurred, whether as the result of spinal surgery, cauda equine syndrome or botched bladder and bowel surgery, we could help you claim spinal injury compensation.