Trust Accident Claims to handle you military personal injury effectively and professionally
The Ministry of Defence (MOD) is no different from any other employer. They have the same duty of care as any other employer. They must provide training, supervision and a safe environment in which to work in. If you suffer an injury as a result of their failure to meet these requirements then Accident Claims can help you. Please note that generally claims cannot be made for injuries sustained in combat other than in situations where the MOD has failed to provide, for example, proper equipment.
We know that because of the dangerous materials used and situations military personnel are placed in, the risk of injury is higher and the seriousness of the injury can be considerably greater. Your career, your livelihood, your home and family's support infrastructure can be disastrously affected in these cases.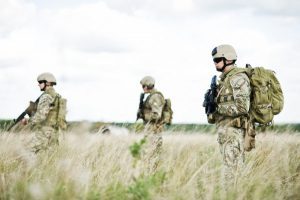 Our solicitors specialise in military compensation claims of this kind suffered by MOD personnel both in the UK and on overseas postings. Some of the areas we have successfully worked on include:
Aeroplane and helicopter accidents
Accidental discharge
Explosive and firing range injuries
Sports injuries
Jungle warfare training
Adventure training
Hazardous Chemicals
Road Traffic Accidents (UK and Overseas)
Naval accidents
Our team have considerable specialist knowledge of systems, structures and procedures involving claims against the MOD. We work closely with the former Chairman of the Royal British Legion Solicitors Group. We deal with many claims on behalf of military personnel, understanding the complexities involved when pursuing a military claim and can help you to receive the compensation you deserve.